Rumble
Lentil Walnut Bolognese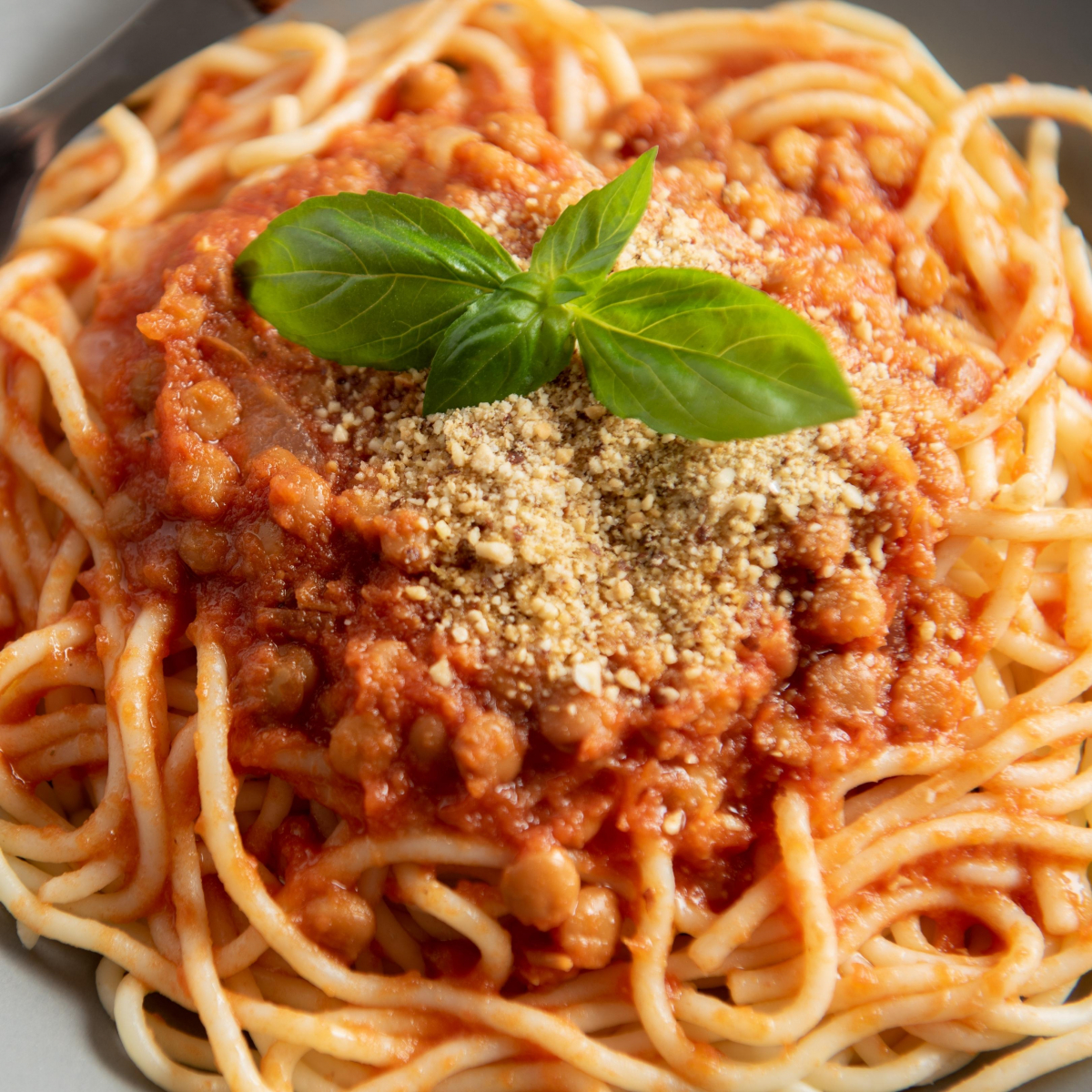 Two weeks in Italy eating pasta for one, if not two meals per day did not dampen my craving for the food. If anything, it increased the fervor for creating delicious, elemental pasta dishes using (mostly) healthy, whole ingredients.
This Lentil Walnut Bolognese differs from the classic recipe in that it does not contain meat. However, lentils and walnuts give the sauce a satisfying texture and a good amount of protein. They also add new elements to the typical flavor profile of a bolognese.
If you have time, cook the lentils slowly in the sauce as it simmers for the best flavor. If you already have lentils cooked, or want to make this an extra quick recipe, use prepared lentils in the sauce.
Ingredients:
1 onion
2 large carrots
2 stalks celery
4 cloves garlic
2 cups cooked lentils (1 cup uncooked lentils)
1 ½ cups ground walnuts
12 oz tomato paste
½ cup red wine
28 oz crushed tomatoes
Olive oil
Salt
Pepper
Fresh basil
Thyme
Oregano
Directions:
1. Dice, or pulse in the food processor, onion, carrot, celery and garlic. Saute in a pan with olive oil, salt and pepper.
2. Add lentils, walnuts, tomato paste and red wine and saute.
3. Add crushed tomatoes, spices and let simmer. Season to taste.
Leave a comment
1

comment
This sounds amazing! And I too have still been craving pasta!! I've eaten it every day since I have been back. Thank you for this delicious and healthy version of the meal, will definitely try soon!

Thursday, 07/07/2022