Rumble
5 Reasons to Visit Weaverville - A Blue Ridge Gem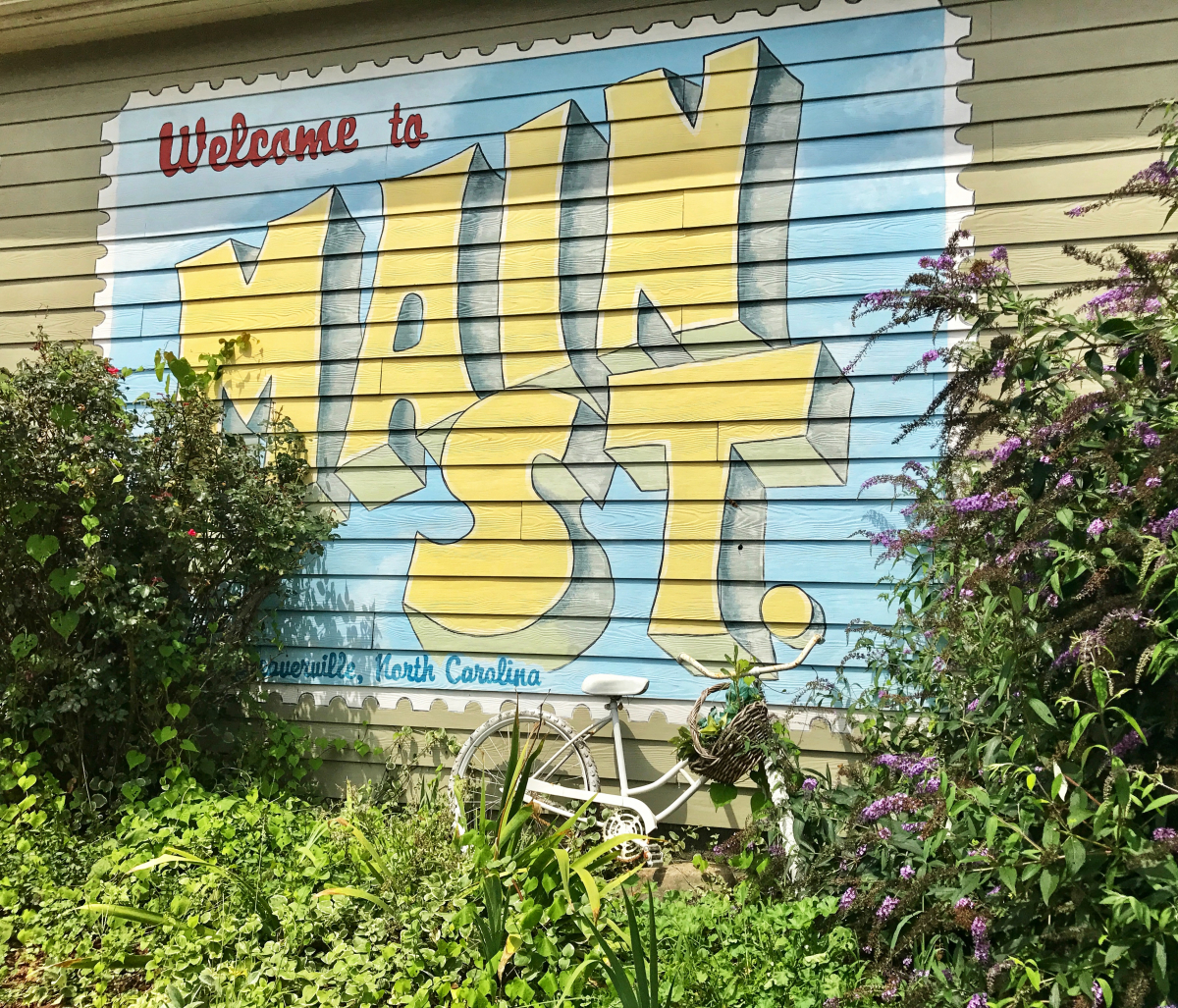 Weaverville is a quaint municipality nestled in the northern part of Buncombe County, N.C. The town and the Reems Creek Valley have been a beacon for travelers and settlers since pioneers discovered the area in the 1700s, when it was still Cherokee territory. Weaverville's scenic beauty, healthful climate and short distance from Asheville's urban vibe have made it attractive to both tourists and individuals moving to the mountains of North Carolina.
With all that being said, I was lucky enough to grow up in what we once called 'Weavervegas.' When I was a child, I loved our sweet little town, but it wasn't until I moved to Raleigh for college that I truly appreciated all it had to offer. Below is my own personal list of five fun things to do in Weaverville. This is not all-inclusive and it may be different for someone else, but for me, these would be top on my list.
The Blue Ridge Parkway: I haven't been to Weaverville enough over the past couple years, but during our last visit, my boyfriend and I spent the day hiking along the parkway. There are several hiking trails in the area, the most well-known being the Rattlesnake Lodge Trail. If you're not a fan of hiking, simply driving the parkway in your car or on your motorcycle is a fun and scenic experience. Visitors can access the parkway from Ox Creek Road, which is a beautiful drive in and of itself.
Main Street: Weaverville's Main Street is not as long as those of neighboring small towns, but it still has plenty to offer. Blue Mountain Pizza is a must stop. It's a casual pizza place with local beers on draft, perfect resting spot after a day of hiking or shopping. When my parents were still living in Weaverville, this was always the gathering place for friends and families over the holidays. I also love going to Well-Bred Bakery which is located in the town's old drugstore. It has a lovely nostalgic feeling, especially for those of us who once walked to the drugstore after school to buy snacks.
Galleries: Western North Carolina is full of artists and art galleries. If you're a fan of the aesthetics, be sure to visit Miya Gallery and Mangum Pottery, both located on Main Street. Years ago I worked at a restaurant called Sunnyside Cafe (now the Glass Onion) and the Mangums would often pop in to grab lunch to go or a cup of coffee. They're not only talented potters, they are also wonderful people. Another fun place is Artisans on Main, which represents a carefully curated collection of arts and crafts from over 60 artists.
Vance Birthplace: Weaverille is also the birthplace and childhood home of Zebulon Vance, the late North Carolina Civil War governor and Reconstructionist senator. The restored farm is a historic site located in the beautiful Reems Creek Valley and is open to the public. Throughout my school years, I went on several field trips to Vance Birthplace, exploring the grounds and outbuildings and always, always making a handmade candle.
Eateries: Like most small towns in and around the culinary hub of Asheville, Weaverville is booming with delicious eateries. If you're staying in the area there is no shortage of places to dine. If you're looking for high-end and eclectic, The Glass Onion and Stoney Knob Cafe are both absolutely delicious. Twisted Laurel and Main Street Grill are other favorites, along with the previously mentioned Blue Mountain Pizza and Brew Hub. When visiting, you can't forget about Maggie B's Wine & Speciality store, a super cute wine bar with small plates and other fun, local sundries and items.
Along with these five suggestions, I didn't even mention Lake Louise Park, Eluvian Brewing, Curtis Wright Outfitters, Weaverville Nature Park, and a slew of spas and quaint lodging options. In fact, just writing this article has put a smile on my face. I know one thing. I'll be carving out some in the very near future to follow my own advice and visit this gem of the Blue Ridge.
Leave a comment
1

comment
Don't forget to look for the ginormous white nationalist cross in the middle of a field and remember the worst people have all the best views, so watch you don't stray too far. If you need to know why, watch the movie "Big Driver". Tells you all you need to know.

Tuesday, 06/14/2022