Rumble
Montford Park Players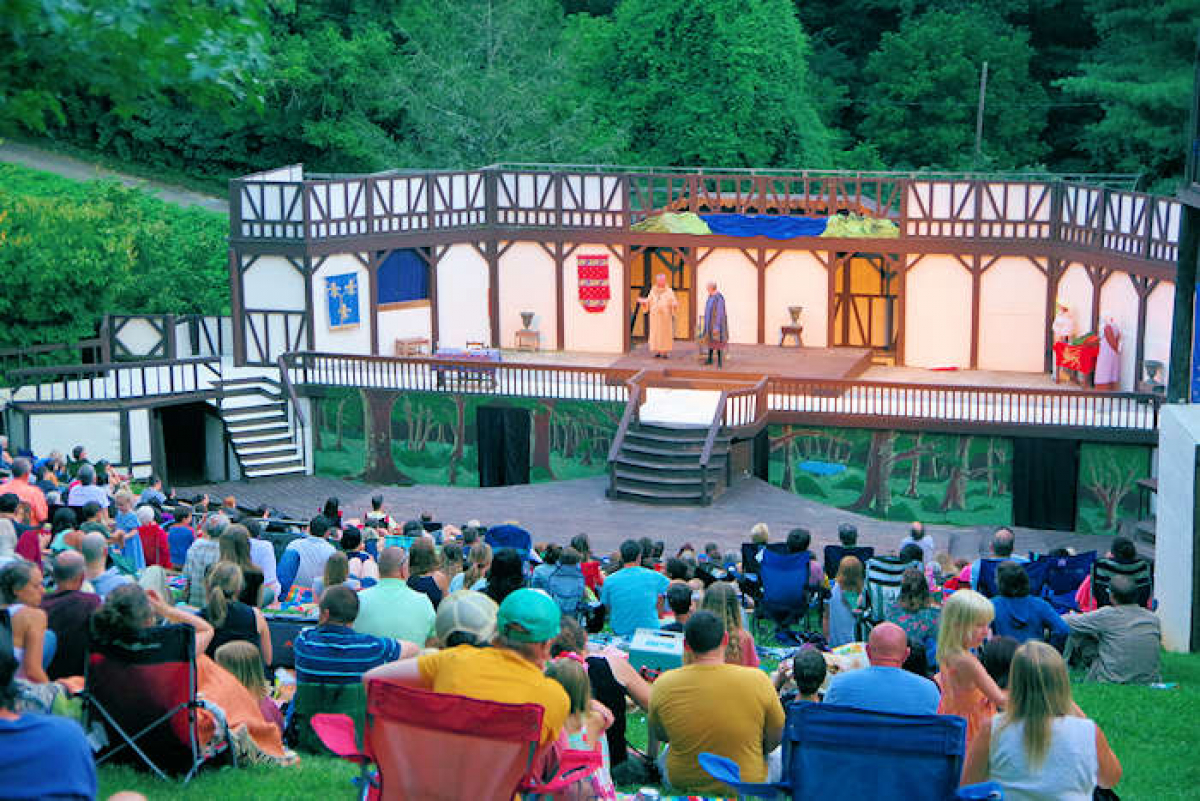 Asheville's Montford Park Players is North Carolina's longest running Shakespeare theater company dedicated to providing exceptional dramatic entertainment for the enrichment, education, and enjoyment of its audiences, free of charge.
The Montford Park Players is a 501 (c)(3) registered non-profit which performs Shakespeare and other classic plays during summer months at the outdoor Hazel Robinson Amphitheater in the Montford Community Center Complex at 92 Gay Street in Asheville, NC. These performances are free to the public, though donations are requested to keep our theater running.
Built into a natural hillside, the Amphitheatre can comfortably accommodate over one thousand people. There are seven level tiers and a sloping lawn above the tiers, perfect for a picnic blanket and/or setting up portable chairs.
Outside food and beverages, including alcoholic beverages, are allowed at the Hazel Robinson Amphitheatre. The concession stand and tavern sell snacks, both salty and sweet, and offer a selection of local beers, wine and non-alcoholic beverages.
2022 Season:
"As You Like It" by William Shakespeare, directed by Mandy Bean will be showing May 6 through June 4.
"The Little Prince," drama by Rick Cummins and John Scoullar, book by Antoine de Saint-Exúpery, directed by Jason Williams will be showing June 10 through July 9.
"Much Ado About Nothing" by William Shakespeare, directed by Dwight Chiles will be showing July 15 through Aug. 13.
"The Three Musketeers" by Catherine Bush, directed by Rodney Smith will be showing Aug. 19 through Sept. 17.
"Hamlet" by William Shakespeare, directed by Glenna Grant will be showing Sept. 23 through Oct. 22.
To find out more visit www.montfordparkplayers.org, call (828) 254-5146 or email This email address is being protected from spambots. You need JavaScript enabled to view it..