Rumble
The 411 on Sour Beers
Wednesday, April 06, 2022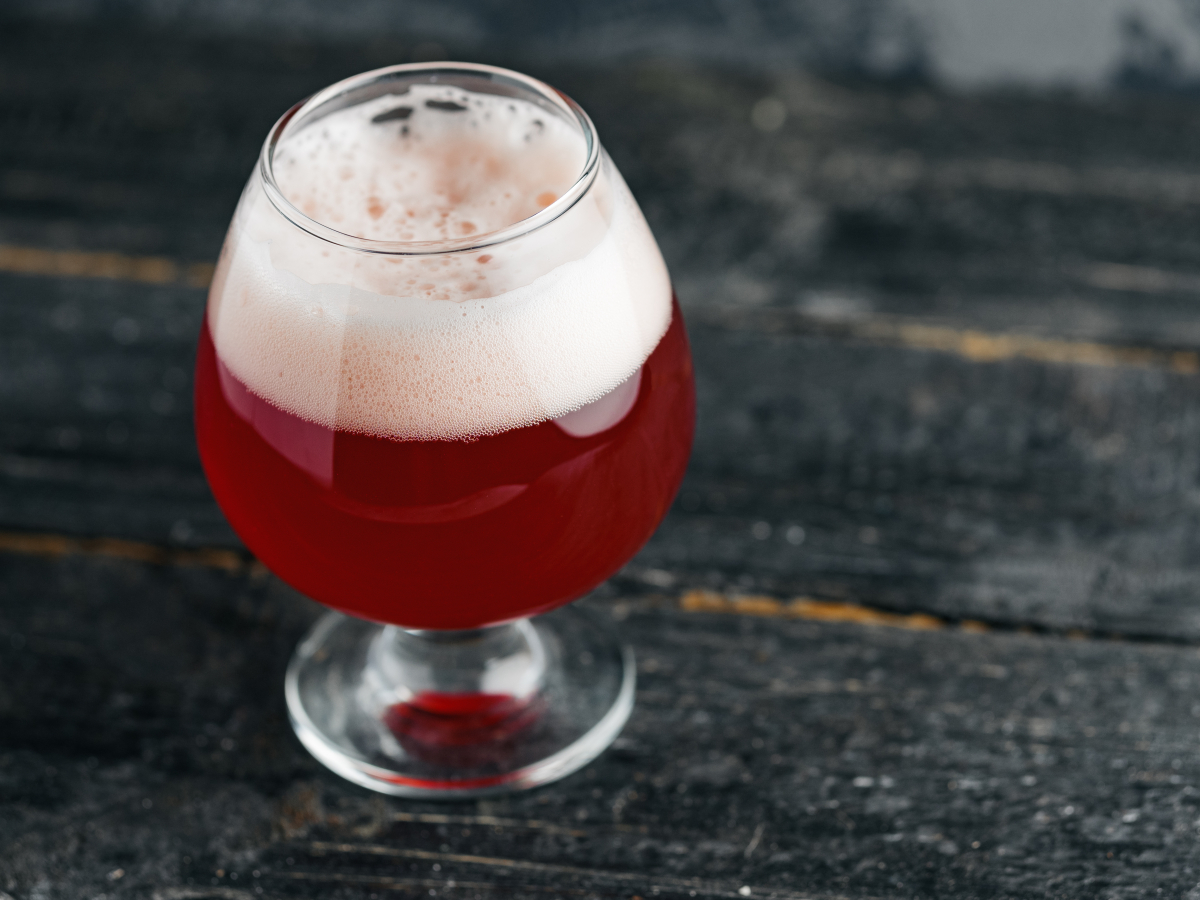 I've always loved a locally-brewed IPA but recently that type of beer is not settling well with me. It feels too heavy. I also do not enjoy light beers such as pilsners, blondes or lagers. I'd almost decided to give up beer entirely. I'm more of a red wine gal anyway, but then one day I was sitting at Boojum Brewing in downtown Waynesville with my boyfriend watching some rowdy March Madness games when I looked down the bar and saw a woman drinking a red beer in a cute glass. I asked her what it was and she said it was a sour beer called Brambleberry Gose. I'd known of sour beers before but had never really explored them.
I read the description on the menu board and it said, "Tart and sweet red raspberries and blackberries and a dash of salt combine with a light malt bill and the sour power of lactobacillus brevis to create this juicy, fruity twist on the classic gose style sour ale."
The beer sounded very refreshing and the word "lactobacillus" caught my eye, which is the same probiotic found in yogurt, kombucha and other fermented foods. I'm a fan of fermented food because they are extremely healthy for the gut and as Hippocrates said, "All disease begins in the gut." As someone who is health-conscious, I try to avoid disease at all cost.
I ordered the beer and thoroughly enjoyed it. The tart taste is interestingly scrumptious and alluring. While sipping, I did a little research on sour beers and decided to share some knowledge with Rumble readers in case you are not familiar with sour ales.
What exactly is sour ale?
Sour beer is actually the oldest type of beer in history. Nearly all beer used to be at least somewhat sour before pasteurization and sterilization was understood and made easy. Sours today are tart-tasting, and made with wild bacteria and yeasts, compared to more familiar beers types, which are made in sterile environments with specific yeast strains.
What types of beers are sour?
Lambic, flanders, American wild ale, gose and berliner weiss.
Are sour ales healthier than other beer types?
They say that out of all the different varietials of brews, a wild ale is the healthiest beer to drink. Through a hands-off fermentation process, these sour beers offer health benefits like stress relief as well as immune and digestive system support, mostly due to the high volumes of probiotics in sour ales.
With all that being said, I'm exctied to have found a new favorite beer, especially as we go into the warm seasons when there are few things as refreshing as a cold brew on a hot day.