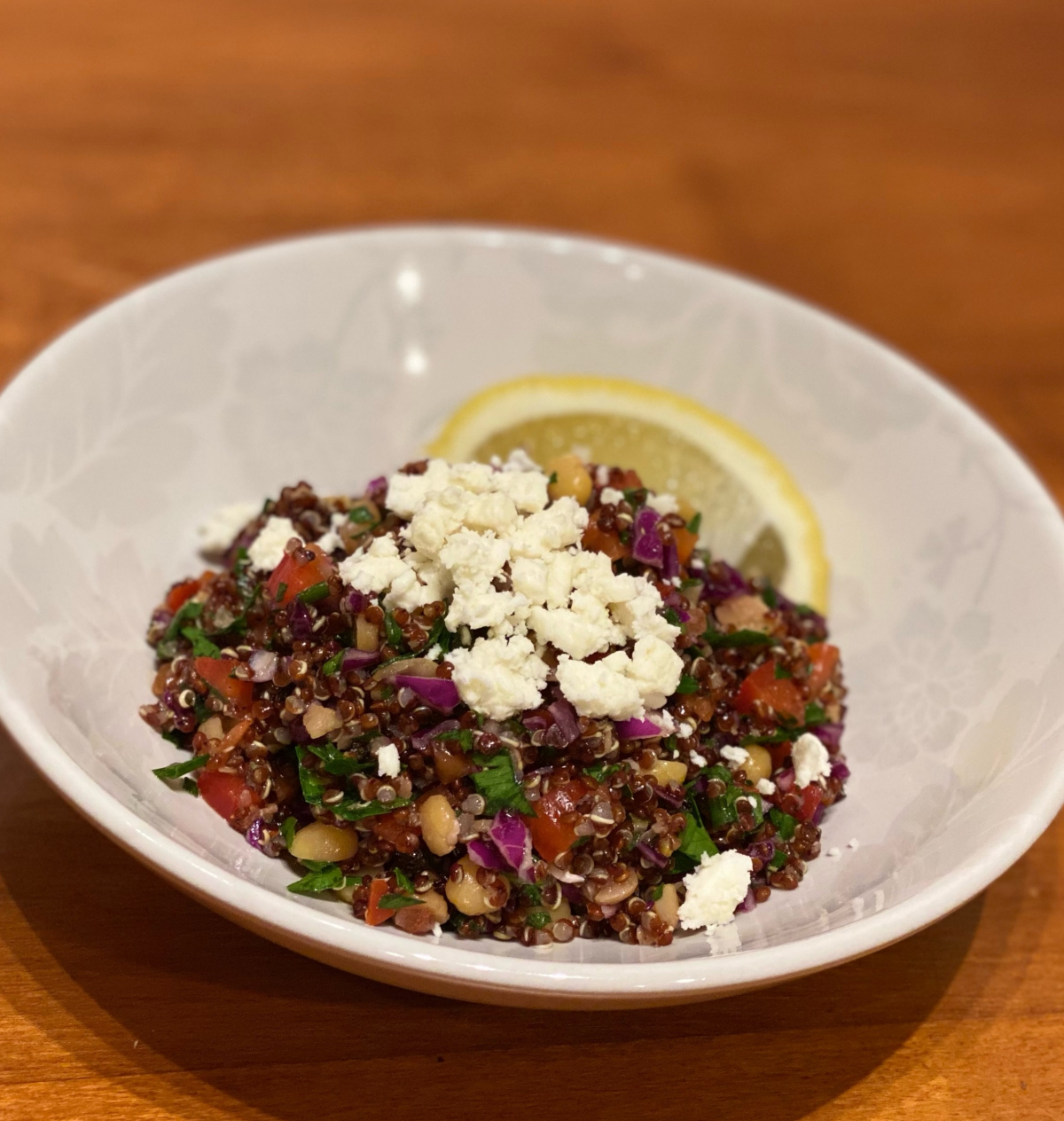 Lentils have been an important staple of human diets for millennia. Evidence of domesticated lentils have been found on the banks of the Euphrates River, in what is now northern Syria, dating back to 8000 BC.
These little legumes have stood the test of time thanks to their hearty nutritional value and ease of preparation. Red Lentil Salad is just one way to enjoy these legumes. When combined with quinoa, cabbage, pepper, parsley and lemon, we get a light, but filling dish with intense flavor. A Feta topping provides a smooth, savory finish.
Ingredients
1 cup (cooked red lentils)

1 red pepper

1 cup purple cabbage

2 cup ( cooked) red quinoa

1 lemon

1 bunch parsley

1 bunch chives

Feta cheese (optional)

1 Tbsp Olive oil

1 Tbsp Vinegar

Salt

Pepper
Directions
1. Combine cooked red lentils, diced red pepper, minced purple cabbage, cooked quinoa, minced parsley and minced chives in a bowl
2. Zest and juice one lemon into the bowl.
3. Add olive oil, vinegar, salt and pepper. Mix all ingredients, season with salt, pepper, olive oil and vinegar to taste. Enjoy!
Leave a comment
1

comment
Fascinating! Love those Middle Eastern salads; they're so nutitious and beautiful.

Friday, 03/25/2022