Rumble
Easy Arugula Pesto
Wednesday, March 16, 2022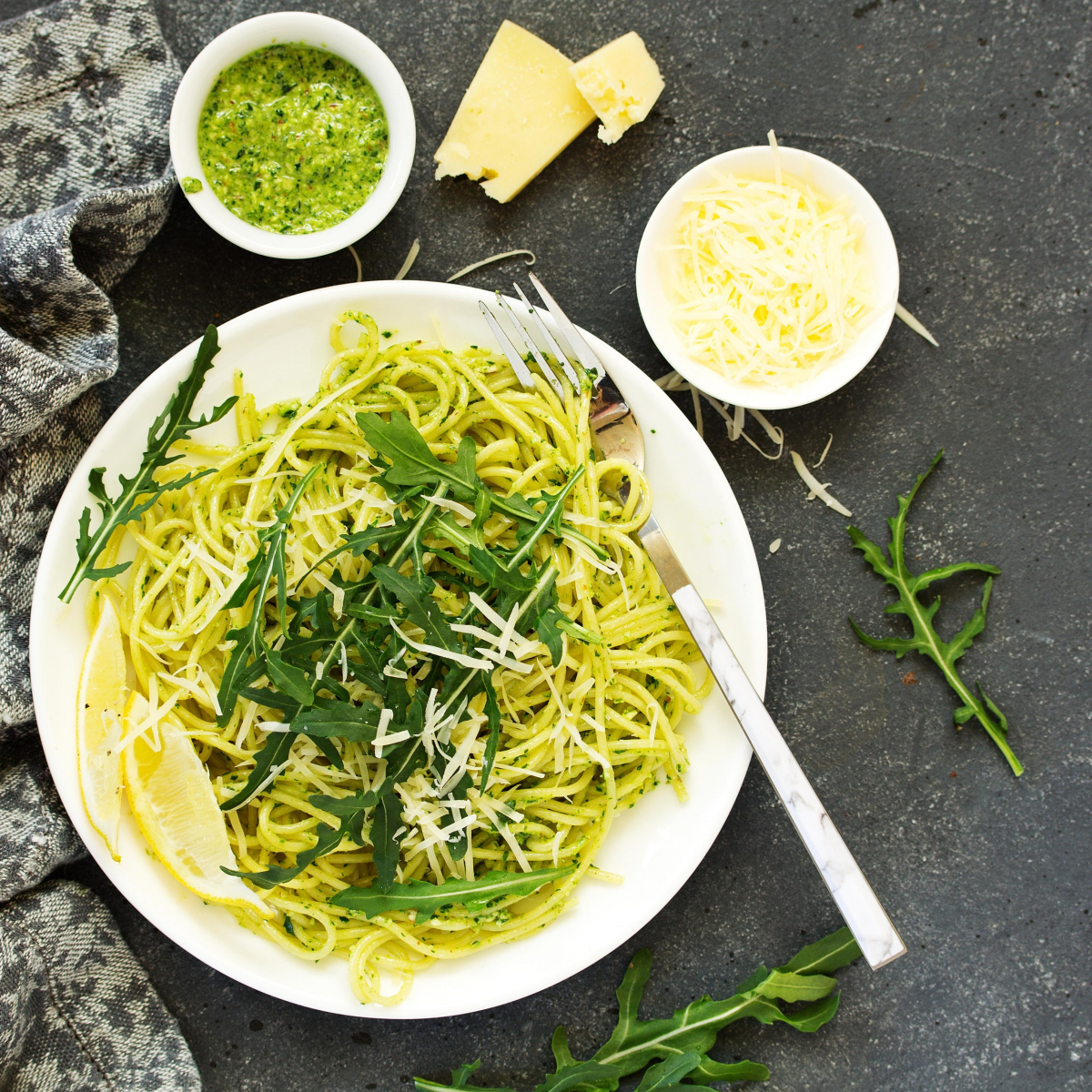 The name pesto comes from the Genovese word pesto, meaning to pound or to crush. This refers to the traditional manner of making the sauce using a mortar and pestle. According to the sticklers, this type of preparation is important to release the full flavor potential of both basil leaves and garlic. So if you've got a mortar and pestle on hand, wonderful. If not, this recipe works just fine in a blender or food processor.
This arugula pesto is just a slightly different take on traditional pesto, with added greens and a fresh, bright flavor profile. Enjoy!
Ingredients:
3 handfuls fresh arugula
3 cloves garlic
1 cup shredded parmesan cheese
¼ cup toasted pine nuts
1 lemon
½ olive oil
1 tsp. Salt
pepepr
Pasta water
Directions:
1. Toast pine nuts on the stove top over low to medium heat for about 3 minutes, stirring regularly.
2. Add arugula, garlic, parmesan, pine nuts, juice of one lemon (plus the zest), salt and olive oil to a blender or food processor and blend. Add more olive oil to reach desired texture.
3. If serving with pasta, reserve ½ cup of salty, starchy pasta water to combine with pesto and cooked pasta. This will help the sauce retain a velvety texture and not get too dry or cakey.