Rumble
Peppermint Kiss Pound Cake
Wednesday, December 15, 2021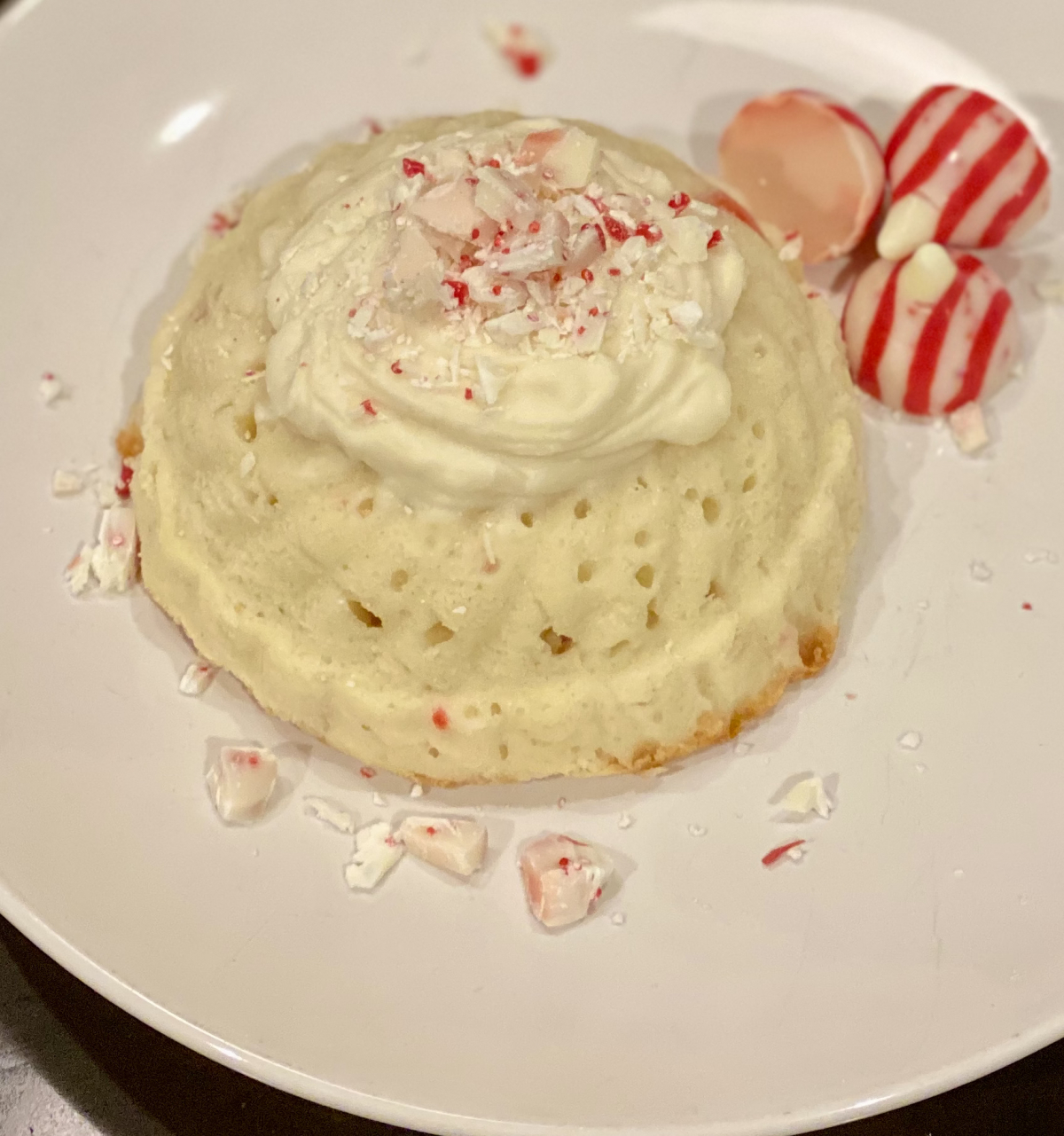 The secret to this cake is the peppermint Hershey's Kisses. The little morsels are made of smooth white chocolate, but filled with tiny, satisfyingly crunchy pieces of peppermint candy. It takes a bit of time to unwrap all of the peppermint kisses you'll need, and a lot of willpower not to eat them as you go, but the result is worth it. The already moist pound cake is full of little bits of creamy white chocolate, and the red and white dusting of peppermint kisses on top looks very festive. If you're looking for something smaller than a pound cake, these would make great cupcakes (pictured is a miniature bundt cake). Enjoy!
Ingredients
For the cake:
1 lb (4 sticks) butter
6 eggs
1 cup sour cream
2 cups granulated sugar
2 tsp peppermint extract
1 tsp vanilla extract
4 cups flour
½ tsp baking soda
½ tsp salt
½ cup (at least) crushed peppermint kisses
For the frosting:
1 cup (2 sticks) butter
1 tsp vanilla extract
1 tsp peppermint extract
4 cups (more or less) powdered sugar
½ cup crushed peppermint kisses for topping
Directions
Preheat oven to 350º. Grease bundt pan and set aside.
Cream butter until smooth, then add sugar, eggs, extracts, sour cream, and mix well.
In another bowl mix flour, baking soda and salt. Then gradually combine with wet ingredients.
Then, mix in crushed peppermint kisses.
Bake for 45-60 mins, or until cooked through.
For the frosting:
Mix butter and extracts until smooth, no lumps.
Gradually add the powdered sugar until the desired consistency is reached.
Frost cake, then top with crushed peppermint kisses.