Rumble
Outward Bound Recognizes WNC Youth Leaders
Wednesday, December 15, 2021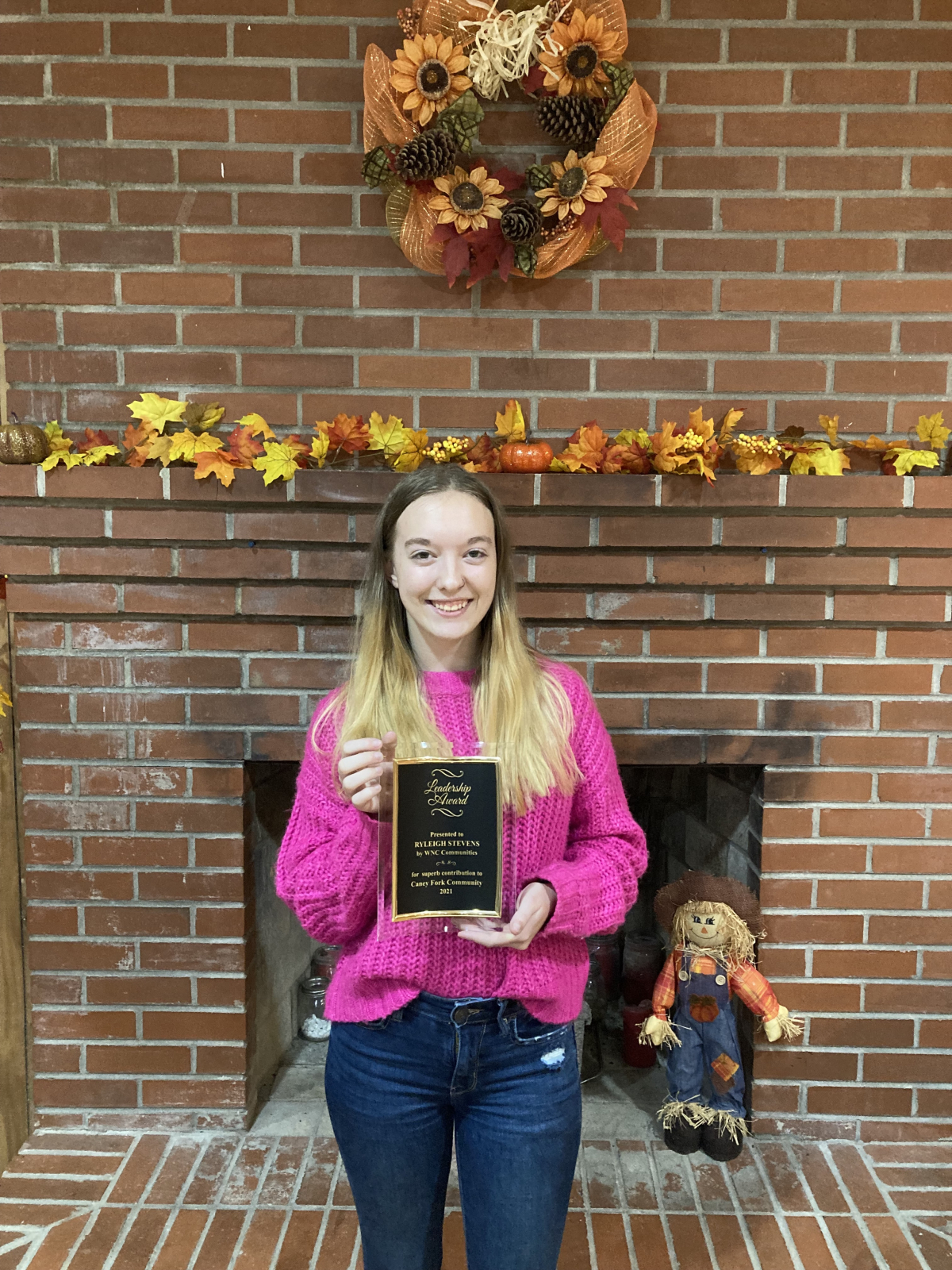 The inaugural WNC Communities' Youth Leadership Award was presented to Ryleigh Stevens of the Caney Fork Community Development Council of Jackson County at the 72nd WNC Honors Awards Ceremony on Dec. 2.
For more than 70 years, WNC Communities has recognized community achievement across Western North Carolina and encourages youth participation, initiative, and leadership in their member communities.
WNC Communities is offering a youth leadership award based upon the annual WNC Honors Awards application for a youth-initiated and youth-led project or program that contributed in a meaningful way to one of their active community clubs. Their WNC Honors Awards committee will select the awardees as part of the overall Honors Awards process. Annually, up to three youths between the ages of 14-18 may be awarded a tuition-free North Carolina Outward Bound School scholarship.
North Carolina Outward Bound School will provide scholarships for wilderness courses for recipients of the WNC Communities youth award. For more than 50 years, North Carolina Outward Bound School has delivered challenging outdoor adventure programs based in experiential education to people of all ages and walks of life. These programs help individuals discover their strength of character, ability to lead, and desire to serve. The Outward Bound course will serve to codify the leadership skills displayed by youth leaders selected by WNC Communities.
"North Carolina Outward Bound School strives to partner with organizations that serve our mission of changing lives through challenge and discovery and we are honored to partner with WNC Communities. We look forward to the opportunity to work with more outstanding youth from Western North Carolina," said Sabrina Delk, Associate Director of Development for North Carolina Outward Bound School.