Rumble
Mike McKinney comes from a family of woodworkers
Wednesday, December 01, 2021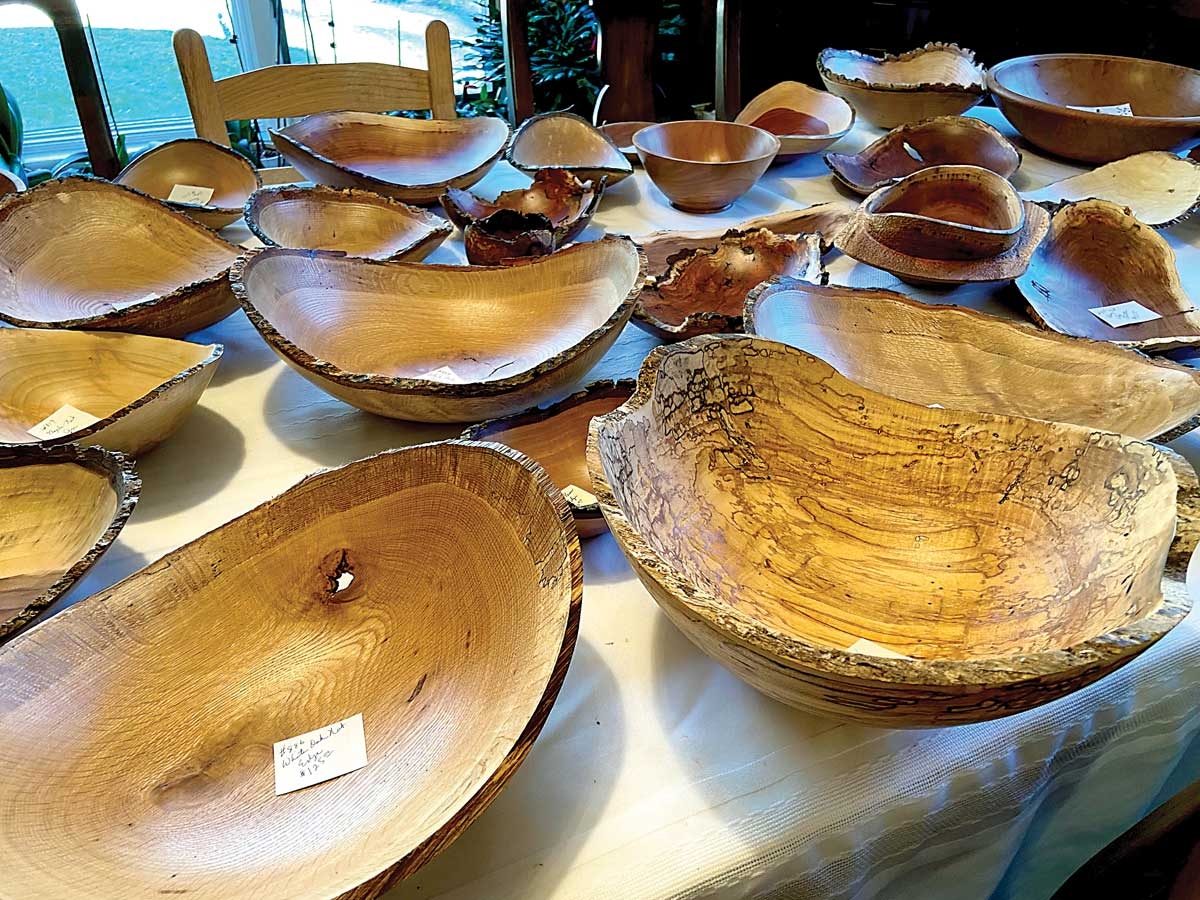 He grew up around a father and grandfather that had woodshops, but he didn't turn to woodworking until a little later in life. Now, after 49 years in banking, he spends 30 to 35 hours a week in his own wood shop in Maggie Valley.
Mike specializes in turning an array of items from local and reclaimed wood. Each piece he makes is numbered and documented in a journal. He uses woods like maple, cherry, and walnut, utilizing the natural edges of the wood in many of his designs. Mike's work includes natural edge bowls, salad bowls, lidded bowls, urns, ornaments, bottle stoppers, and tops.
Functional pieces are finished with food safe finishes. Some of Mike's works are textured, carved, or embellished in a variety of ways. He especially enjoys creating items with special meaning for customers, whether it's a bowl turned with wood from a childhood home or a gift turned out of hand-selected wood.
Mike McKinney.
Visitors to Mike McKinney's studio can see his workspace and work process from drying burl wood to turning and finishing. Mike is happy to give demonstrations, and the process is a sight to see. Turning wood on the lathe can throw shavings across a room. Mike enjoys hosting visitors to his shop and sharing the finer details of his craft. His showroom features many of his finished pieces on display and available for purchase.
Open by appointment, Mike McKinney's studio is one stop on the Blue Ridge Craft Trails, a new online site that promotes craft, craft artists, and cultural tourism in 25 western North Carolina counties. The website — BlueRidgeCraftTrails.com — links traditional and contemporary craftsmen, galleries, and arts organizations with broader markets to increase income, enhance cultural tourism, and improve local economies. A project of the Blue Ridge National Heritage Area, the Craft Trails has received funding from the Appalachian Regional Commission, the Cherokee Preservation Foundation, and the Jackson County Arts Council.
(To learn more about Mike McKinney's studio, visit: www.blueridgeheritage.com/destinations/mike-mckinney.)