Archived Rumble
Harvest Tabbouleh
Wednesday, November 03, 2021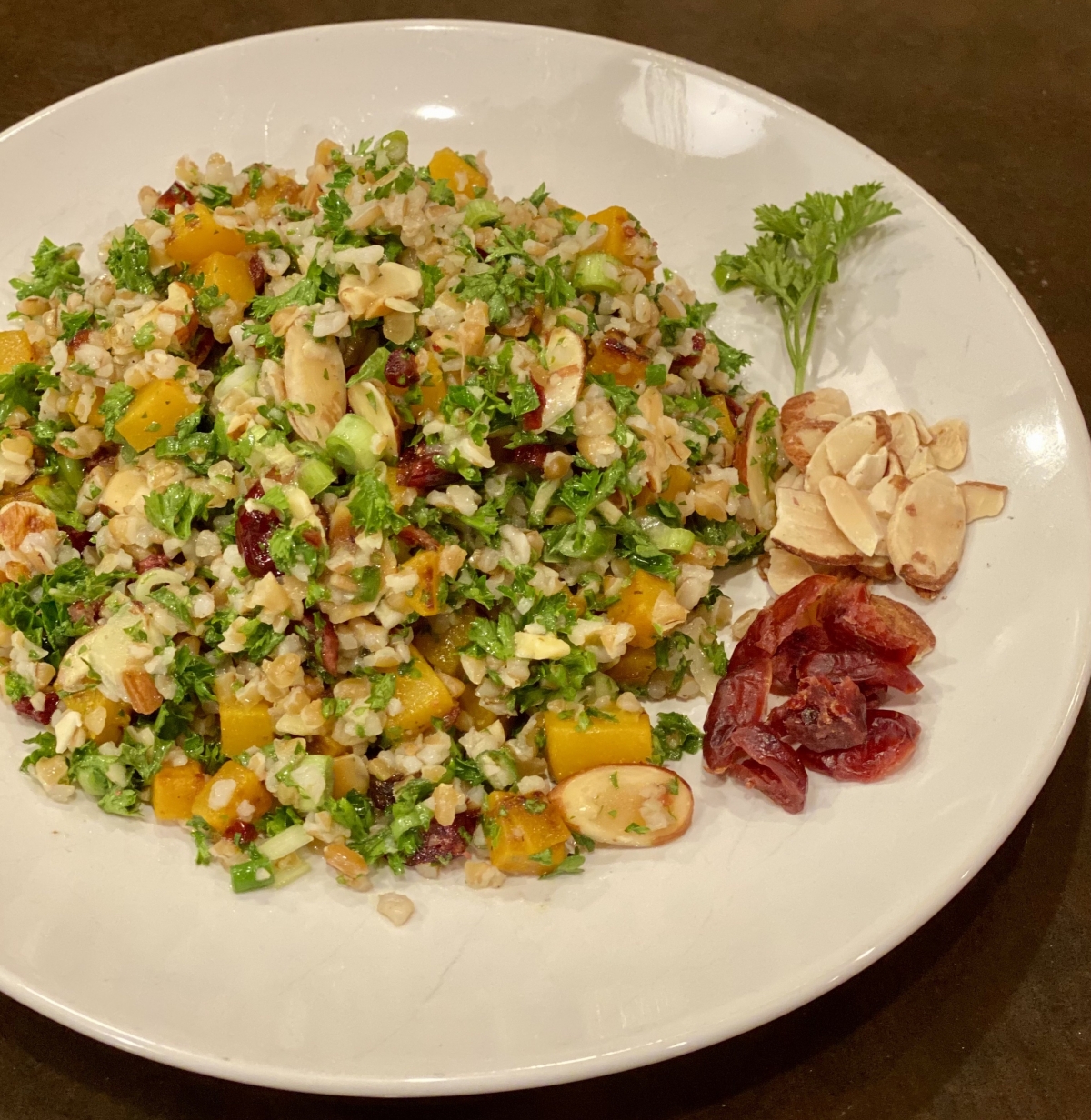 Tabbouleh is a delicious, fresh Lebanese salad made with parsley, mint and a little bit of bulgar. This "Harvest Tabbouleh" is a heartier, cold-weather-friendly version of the traditional Lebanese dish. It is a widely variable recipe. No pumpkin on hand? Substitute butternut squash, acorn squash or sweet potato. No bulgar? Substitute quinoa or couscous. No sliced almonds? Use any other toasted nut or seed. No craisins? Substitute finely diced apple. Top with feta cheese for added depth.
Ingredients:
2 cups cooked bulgur
1 cup diced, roasted Pumpkin
1 bunch parsley (finely minced)
1 bunch chopped scallions
½ cup sliced roasted almonds
⅓ cup chopped craisins
¼ olive oil
¼ lemon juice
¼ cup white wine vinegar
salt
pepper
garlic
Optional toppings: feta cheese, pomegranate seeds
Directions:
Roast diced pumpkin with salt, pepper, olive oil and fresh garlic or garlic salt.

Combine olive oil, lemon juice, white wine vinegar, salt and pepper - set aside.

Combine cooked bulgur, pumpkin, parsley, scallions, sliced almonds, craisins and mix.

Drizzle olive oil mix over the tabbouleh and stir. Let tabbouleh sit for at least 10 minutes before serving. Enjoy!