Archived Rumble
Bryson City Author Debuts First Novel
Wednesday, October 27, 2021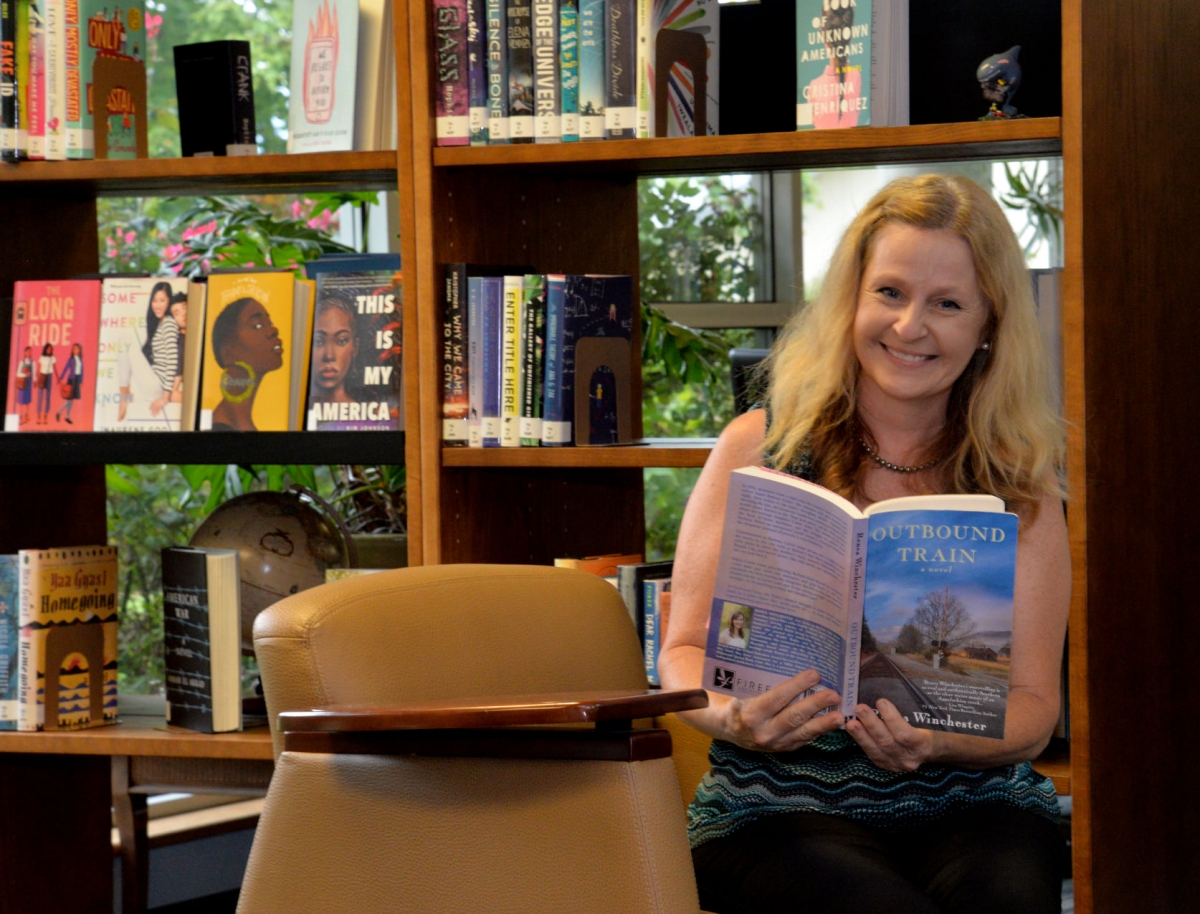 Bryson City author Renea Winchester will be reading from her debut novel "Outbound Train" at 6 p.m. Thursday, Nov. 4, at Macon County Library in Franklin.
"Outbound Train" is set in the author's hometown of Bryson City, North Carolina (Circa 1976).
Synopsis: Memories from a night near the railroad tracks sixteen years earlier haunt Barbara Parker. She wrestles with past demons every night, then wakes to the train's five-thirty whistle. Exhausted and dreading the day, she keeps her hands busy working in Bryson City's textile plant, known as the "blue jean plant," all the while worrying about her teenage daughter, Carole Anne. The whistle of the train, the hum of those machines, and the struggle to survive drives Barbara. When an unexpected layoff creates a financial emergency, the desperate pressure of poverty is overwhelming.
When Carole Anne goes missing, Barbara finds herself at a crossroad — she must put aside old memories and past hurts to rely on a classmate for help finding her daughter. But this is the same man she blames for the incident years ago. Is she strong enough — or desperate enough — to do anything to keep her daughter safe?
About the Author: Renea is an internationally-recognized author with a fierce passion for literacy. In April 2021, De l'autre côté des rails, the French edition of Outbound Train, after a decade of award-winning non-fiction writing, Firefly Southern Fiction is pleased to release Renea's debut, "Outbound Train."
In this gritty rendition of life on the wrong side of the tracks, Renea honors the women of textile towns across the South. Renea is passionate about literacy, heritage seeds, and rescuing flowers from development.
#1 NYTs Best-selling Author, Lisa Wingate, has this to say about Renea:
"Renea Winchester's storytelling is as real and authentically Southern as the clear water music of an Appalachian creek and the song of Cicadas on a front porch summer evening."