Archived Rumble
Cherokee Mural Added to Appalachian Mural Trail
Wednesday, October 20, 2021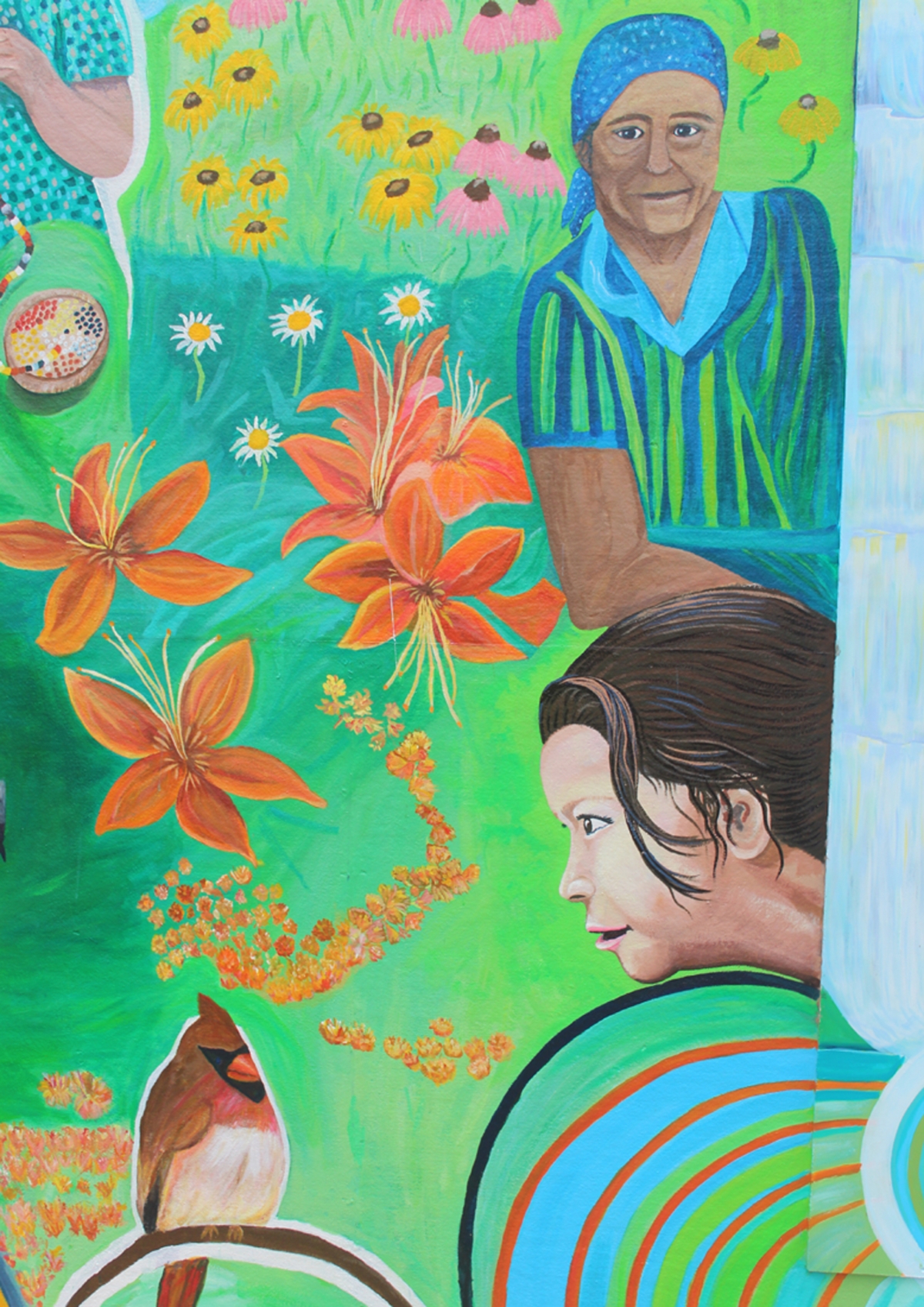 One small detail of the SnowBird Cherokee Mural
Appalachian Mural Trail
After over two years of work and delays, The Snowbird Cherokee mural is now available for viewing on the Appalachian Mural Trail site at muraltrail.com.
Physically located in the town center of Robbinsville, this mural project celebrates the achievements of the women of the Snowbird Cherokee community. Created with an intention to build relationships, the mural honors generations of tradition.
The Snowbird Cherokee carry the reputation of resilience, having hidden in their mountains to escape the forced removal of their people. That same spirit of pride and survival remains with them to this day and there is no better evidence than in the lives of their many strong and gifted women. This remarkable community mural brings these qualities alive.
Go to muraltrail.com where you'll find over 120 magnificent murals with maps and directions to find the murals in the mountains and piedmonts of North Carolina, Virginia, Georgia and Tennessee.