Archived Rumble
September: Ovarian Cancer Awareness Month
Wednesday, September 22, 2021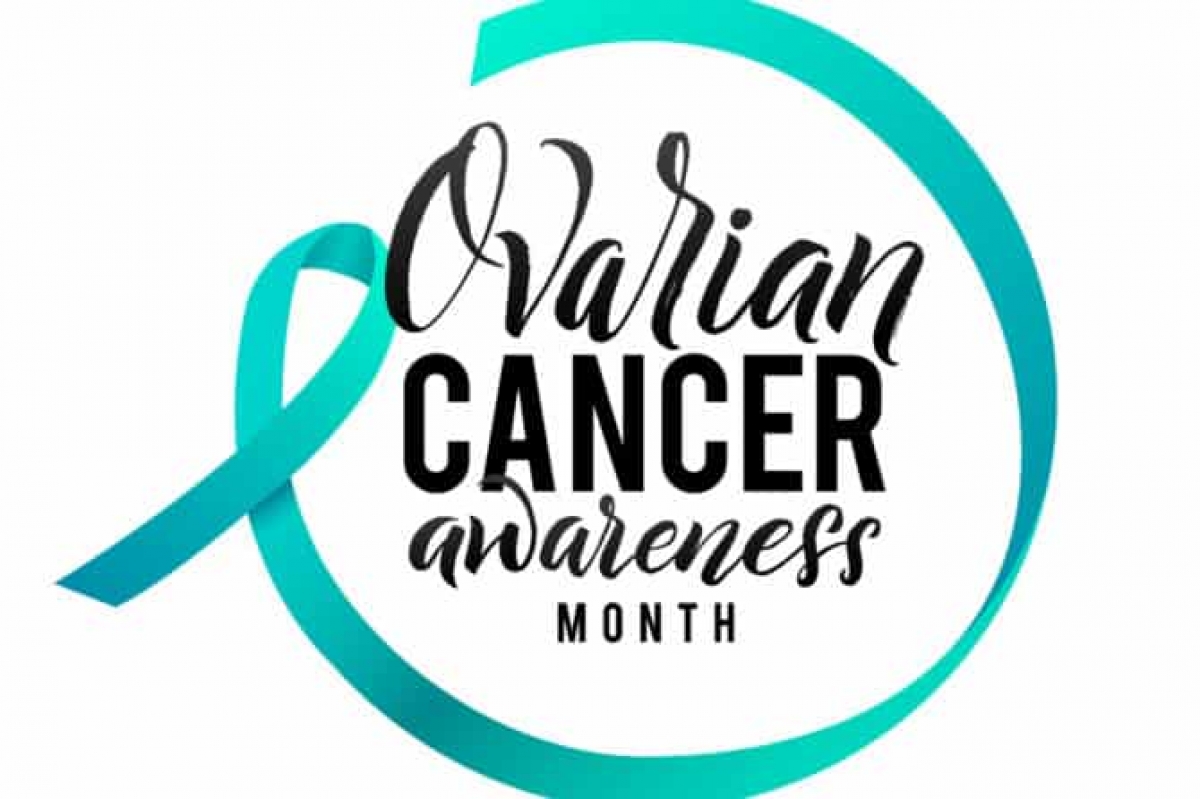 Tidbit: There are no reliable or straightforward screenings available for ovarian cancer, so we depend on our connection with our bodies and the humanity and compassion of our doctors. The best ovarian cancer prevention tool is to have empowered women that advocate for themselves paired with health care providers that educate and listen.
By Kristina Smith | My paternal grandmother died of ovarian cancer. So I never got to meet Janiece. But like many elders that pass before you, you grow up hearing stories about their greatness, compassion, and kindness. Her legacy lives on in my family and me.
I wish I could say that today, this death is preventable. But the truth is, it's complicated.
Lack of screenings
Ovarian cancer is preventable in some ways — but not in any ways that are easy.
There are currently no reliable or straightforward screenings for ovarian cancer. Screenings detect issues or diseases before symptoms even start. So without screenings, people aren't able to tackle it before symptoms appear. As a result, we are left with only a few options, one of them being genetic testing.
People who decide to have genetic testing and come back with a positive BRCA result can sometimes have a care plan that includes an oophorectomy, which is the removal of the ovaries. I went through this surgery in June 2020. I didn't have any symptoms of ovarian cancer, but my family history paired with my positive result for BRCA2 mutation was enough for all of my healthcare providers to say 'remove your ovaries… now.'
Without screenings, how can we do proper prevention?
Get educated
Ovarian cancer can be scary and, yes, can spread quickly. Yet, by arming yourself with information about symptoms, and having a deep connection with your own beautiful body that God gave you, you can be prepared when symptoms start to appear.
I suppose to many people, tracking changes in your body sounds simple enough. For some people it might be, while others, it might not. When you factor in all the body changes a woman goes through over time and the symptoms of ovarian cancer, they can look similar like PMS or menopause.
Signs and symptoms of ovarian cancer may include:
Abdominal bloating or swelling
Quickly feeling full when eating
Weight loss
Discomfort in the pelvic area
Fatigue
Back pain
Changes in bathroom habits, such as constipation
A frequent need to urinate
(source: Mayo Clinic)
Be your own advocate
Once you know the symptoms and see changes in your body — document it all. How you felt, why it was different, the timing, how long it lasted, and then reach out to a healthcare provider that you trust who will listen and empower you with information and next steps.
If you feel like you are brushed off, seek out a second opinion. It's your health and your body, if you know something is wrong, you are right.
For more information about ovarian cancer, check out the National Ovarian Cancer Coalition.