Archived Rumble
Power of Pink 5K returns to Frog Level
Wednesday, September 15, 2021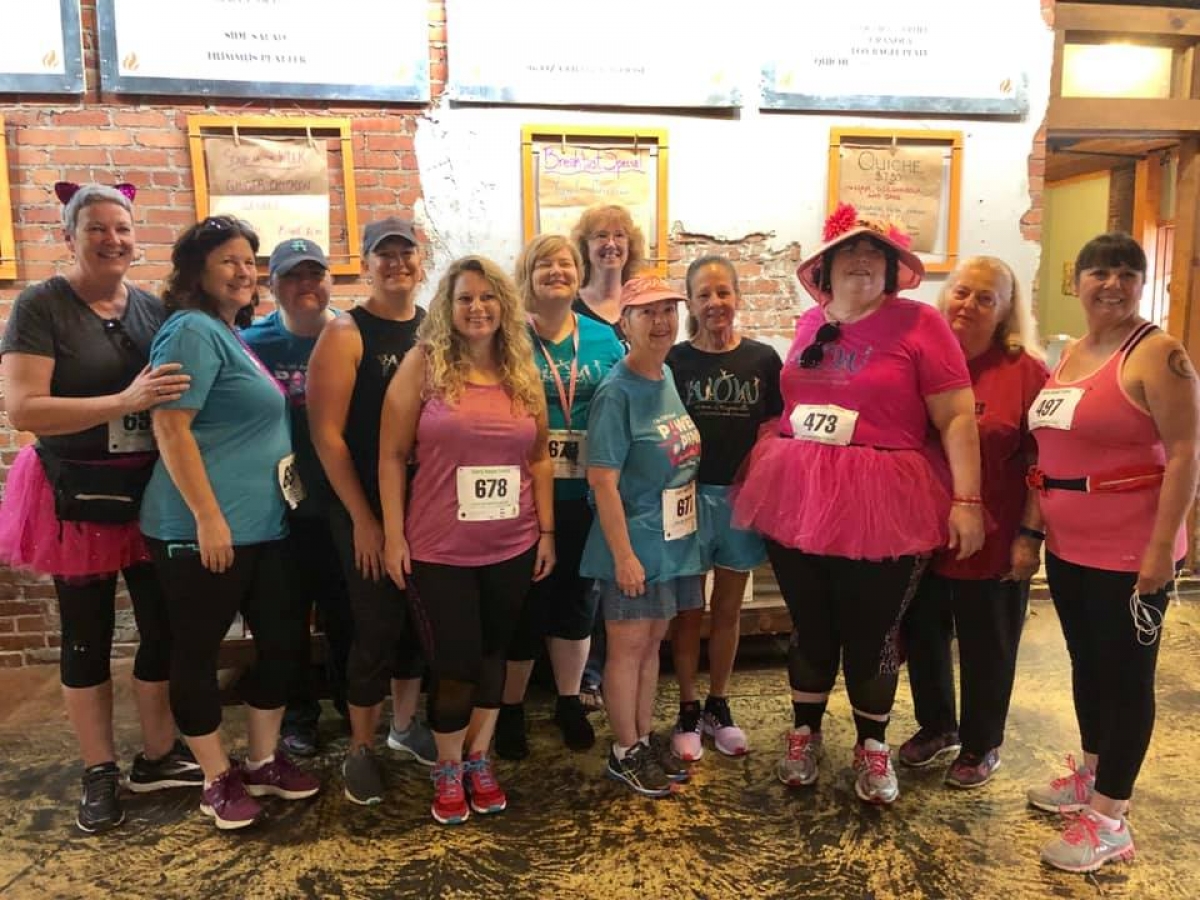 The longest, currently tenured running event in Haywood County returns in 2021 on Saturday, Sept. 25 at 9 a.m. in the Frog Level area of Waynesville. The 5K race/walk begins and ends on Commerce Street and a flat out-and-back course that is perfect for those wanting a personal best or just a walk with friends to benefit a good cause.
The Power of Pink was created in 2007 by members of the Haywood Regional Hospital Foundation, the Haywood County Health Department and Glory Hound Events as a fundraiser to fill a funding gap that provided breast cancer screening for low-income women in Haywood County. The first event took place at the Haywood Health & Fitness Center and was an ambitious affair, which included a twenty-mile, women's-only relay throughout Haywood County, a men's-only race called the Real Men Wear Pink 4-Miler, and the Bubble Gum Fun Run for kids.
Over the past 14 years (2020 was missed due to the pandemic), the event has changed its format and location, but not its focus. While the relay is no longer held and the four-mile race is now a 5K in Frog Level, the program, now under the direction of the Haywood HealthCare Foundation, has expanded to now include both initial screenings and follow-up tests and transportation costs to testing, which has been found to be a major impediment for those needing tests and treatment.
Since 2007, $148,863 has been raised by this event, which has provided 1,826 mammograms and follow-up procedures for 963 Haywood County women. While all those associated with this event are proud of these accomplishments, the demand for such services is increasing. This makes the Power of Pink as relevant in 2021 as it was in 2007.
Online registration for the 2021 event is open through 9 a.m. Thursday, Sept. 23, but anyone wanting to register on race day can do so before the race starts 9 a.m. There is a discount available for those wanting to bring their office or organization to participate.
Information about the event and the link to registration can be found at the race website at https://gloryhoundevents.com/event/power-of-pink-5k/].
Parking Garage on Branner Avenue or Haywood Builders Supply parking lot on Charles Street
Music, refreshments & celebration with your family and friends
Theme Baskets available for raffle, 12 tickets for $20
Power of Pink T-shirts available to all participants
Wear your best pink and don't forget to dress your four-legged friends
Sponsors are encouraged to support this wonderful event. Frog Level Brewing is already signed up to support this big day! Call Haywood Healthcare Foundation for more information: 828-452-8343.
REGISTER online at www.gloryhoundevents.com/event/power-of-pink. The Fee to register is $30. Dog(s) registration fee is $10. A group of five or more from a single organization can register for $20.00 each.