Archived Rumble
Veteran speaks out on impacts of military sexual assault
Wednesday, September 15, 2021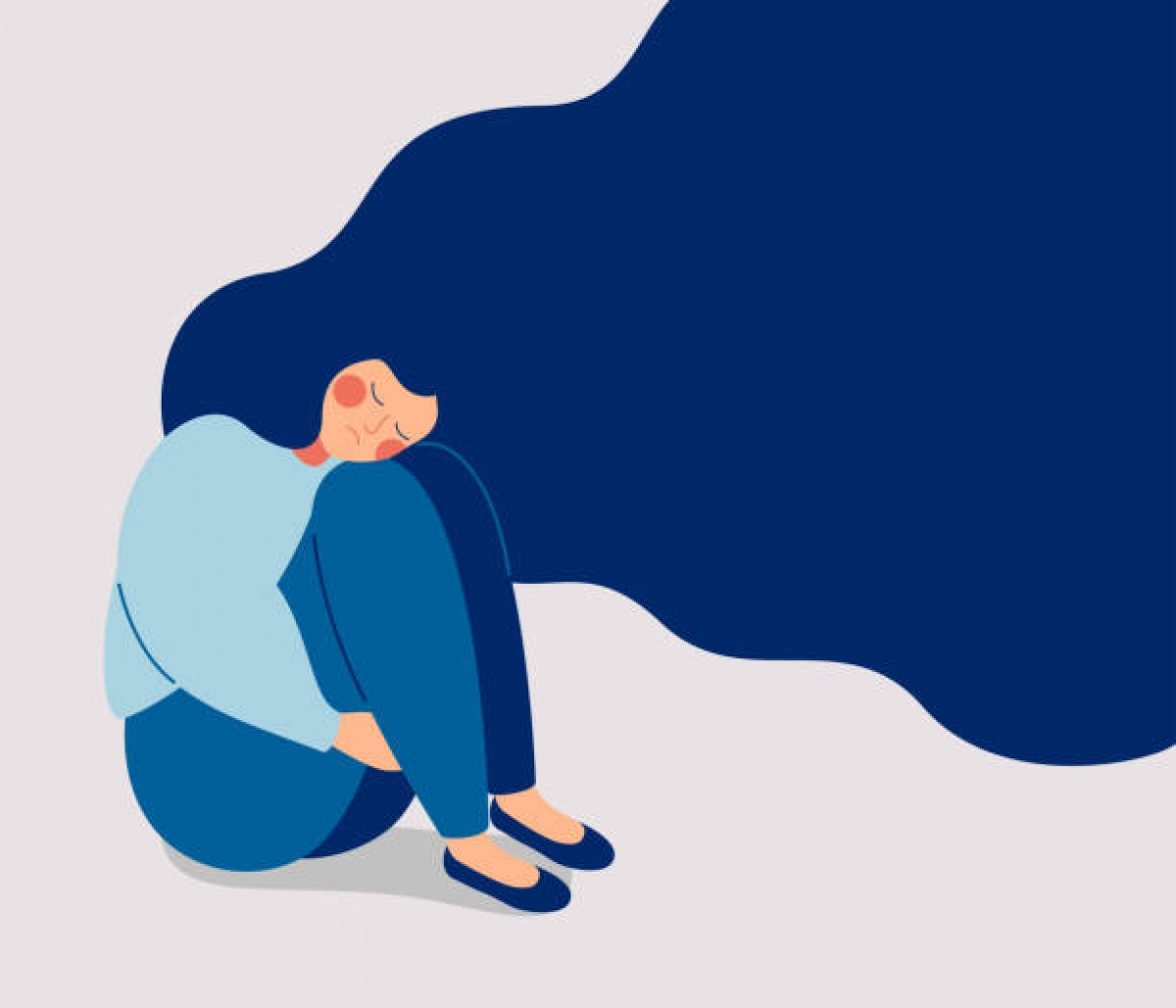 By Heather Hyatt-Packer • Rumble Contributor | Vulnerability is not my strong suit. I'll be the first to admit this. Over the course of several weeks, I sat down at my writing table multiple times to pen a piece regarding military PTSD. Every time I was overwhelmed. Initially, I considered producing a generic overview of my experience but then I realized that wasn't fair. Not only was I being unfair to readers but I was being disingenuous with myself.
It has taken me more than a decade to be open about my military sexual assault and the trauma that surfaced afterward. In the beginning, like a lot of victims, I blamed myself. I will spare the details of my situation. However, I will say I experienced repeated unwanted sexual harassment for weeks which eventually ended in a sexual assault. After the physical sexual assault occurred, I finally had the courage to go to leadership.
A lot of people who know me as a middle-aged woman consider me to be opinionated, abrasive, and confident. This wasn't always the case. There was a time when I was a younger woman that I felt incredibly intimidated by authority. I was filled with self-doubt and often felt my voice wasn't worthy of being heard.
At 24, I was still becoming the woman I am today. The military is not an environment conducive to free thought and certainly not free speech. You're an order taker, not a policy maker. You follow orders and rarely question the Chain of Command. When I had reached my breaking point, in my heart knowing I was a victim of something horrible, I spoke up and spoke out.
I joined the military post-911. I was out of college and working an unsatisfying job as a live in nanny. My dream was always to write. A family friend had been a former Navy SEAL and recruiter. He had enticed me years earlier with military service. He promised I could work as a journalist in the Navy. My great-grandfather (Tud Allen) was a Sailor during World War II. He was my childhood hero. Over the years, the Navy seemed like a good plan B if plan A wasn't working. I enlisted in the U.S. Navy to be a photojournalist. Not only was I passionate about the prospect of working in the Public Affairs field, but I wanted to be part of something bigger than myself. I believe in service above self. I think our country would be a wonderful place if every young person committed themselves to a year of service whether it's through the military or AmeriCorps types of programs.
When I worked up the courage to inform my Chain of Command, I was met with criticism and vexation. My female Chief had the audacity to say to me, as I cried, "How dare you put a mark on my division!" The Navy offered swift justice. A few weeks later, after a public Captain's Mast, the perpetrator was given 45 days of restriction without pay then Dishonorably Discharged. But instead of feeling justice was served, I felt guilty. I had been told by others in my Chain of Command that I had ruined my shipmate's life. "They'll never get a civilian job now! Look what you've done." Afterward, I was never offered any type of counseling or assistance.
I would end up being placed in an Administration and Legal Office overseeing 200+ Sailors early in my career. I had little to no training but was thrust into a position four paygrades above me. During my time as a Legal Officer, I worked directly with Sailors on sexual assault cases. I was told by Senior Legal Officers within JAG that I was fortunate—my case moved forward and there was a 'prosecution.' Most of the cases I worked ended up with no results. Numerous times the case would be ruled a "he said, she said." I saw cases of sexual harassment and sexual assault be swept under the rug. No one wanted to deal with it. No one in a position of power wanted to discuss what was an epidemic —military sexual assault. Every time it was like reliving my own trauma. I didn't share my story with anyone. I was ashamed, felt afraid, anxious, and could hardly concentrate. I had feelings of guilt, felt dirty, and had a series of disrupted relationships. I clung to a bad relationship with another Sailor, even marrying him, though he was an abusive alcoholic. No one understood what I was going through, and that was my fault — I simply didn't want to acknowledge my trauma.
My assault was 17 years ago. Since then, I've suffered greatly. Before I enlisted in the U.S. Navy, I was an intelligent, carefree, social butterfly. Today I am still an intelligent woman, but I recognize I'm not the same girl. I've battled depression associated with PTSD. My anxiety is crippling at times. I can say there have been many times I've contemplated suicide. There are days I cannot leave the house. I have a hidden wall of weight constantly at my back. I've had relationship problems, parenting issues, and difficulty keeping a 'regular' job. I have no patience working with the public and consider most of their complaints frivolous. I was let go from a job a few years ago after a triggering episode in which my co-worker and manager had a screaming match in our small office. My instant reaction was to depart the situation. I left in a panic. I can't handle escalating confrontations. Yet my boss fired me for leaving that day. He then used my PTSD against me even though I had five years of positive, fruitful employment. It was devastating and sent me into a serious mental health spiral as I had really done nothing wrong but protect myself. My insomnia is epic. There are weeks when I catch only a few hours of sleep. Exhaustion causes an array of other problems from irritability to poor physical health. I've recently been asked to participate in a Veteran's Affairs study on insomnia related to PTSD. It's hard to believe the VA has yet to conduct a study on this subject considering our country has been at war on two fronts in 20 years.
It took me 11 years to finally seek help from Veterans Affairs. Before that I considered my trauma less important. There were other Veterans who'd had it 'worse' than me. Veterans who'd been seriously injured in combat. They needed help more than me. However, I finally met a wonderful Veterans Affairs Officer in Jackson County, Sheila Setzer. Sheila helped me to realize that trauma is trauma. My trauma is real and impactful to my life. It is something I live with daily. PTSD influences every aspect of my day-to-day life.
Reactions to trauma are threefold. Not only is a PTSD survivor dealing with a mental reaction but also physical and behavioral. Our physical reactions are automatic responses. Anything we interpret as danger can cause heavy breathing, racing heart, tension, and blood pressure increases. Mentally, a trauma victim might have intrusive thoughts and irrational fears. There are times I feel like I can't control my brain. With behavioral reactions one tries to avoid any situation that might bring discomfort. It's like a trauma onion, so many layers to peel back.
The struggle is real, as the kids say.
Understandably survivors of sexual assault do not want to speak on the subject especially regarding the military. The fear of rejection and retaliation prevents many from coming forward. I have watched other survivors succumb to guilt and shame they still feel 10, 20 and even 30 years later. If everyone around you tells you that you're crazy or a big baby, after a while you believe it. The same mantras get repeated over and over in a person's head which often coerces the victim to take blame for the assault.
I hope my honesty will help others know they can recover from PTSD and addiction. We all deserve to be heard, validated, nurtured and to learn to live again. I know there is a lot more I have yet to learn and feel. At present, I consider myself truly blessed to have an amazing spouse who is 100 percent understanding and supportive. His love, compassion and kindness has taught me that it's okay to feel secure, safe and be myself. I'm still in treatment with the VA which has been lifesaving.
As our nation watches images pouring out of Afghanistan, many of us struggle to cope with the spectrum of emotions. When you ask yourself, what can you do for your country, I propose this: Speaking out on issues like PTSD and pleading for change within the ranks is one thing we can all do.
Eleanor Roosevelt once said, "Speak your mind, even if your voice shakes."
Leave a comment
3

comments
I am very proud of you. Any trauma takes courage to knowingly open the doors and windows to its reinforced steel building. Thank you for sharing. Thank you for being you. I do not personally relate to your trauma. But I absolutely empathize with all of the symptoms of your PTSD, your lack of security you used to have to be able to become you. It takes well spoken courageous people every single day to make the world slightly better.

Heather you've always made my world better! I love you.

Your emotional support peacock!

Friday, 09/17/2021

I am very proud of you. Any trauma takes courage to knowingly open the doors and windows to its reinforced steel building. Thank you for sharing. Thank you for being you. I do not personally relate to your trauma. But I absolutely empathize with all of the symptoms of your PTSD, your lack of security you used to have to be able to become you. It takes well spoken courageous people every single day to make the world slightly better.

Heather you've always made my world better! I love you.

Your emotional support peacock!

Friday, 09/17/2021

Heather,
You could be writing my story. I cannot believe how closely our stories are, even down to the one episode at work that got you fired (I was almost fired).

I got out in 1989, and am just now starting to deal with the the trauma I suffered while serving. I am getting help from the MST Coordinator, private counselors and VSO's.

I too fee like there are others that need services more than I do but was told something similar to you - "you served and this happend while you were there. You are entitled to help from the VA."

Thank you for putting this out there.

Friday, 09/17/2021