Ask Leah! The Ingles Dietitian
Sponsored: Frozen meals for diabetics
Wednesday, August 18, 2021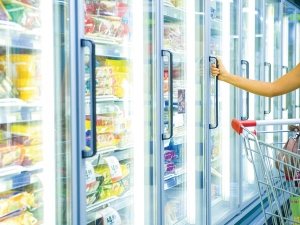 Q: Would you recommend frozen meals for someone with diabetes?
A: Frozen meals have come a long way from the aluminum "TV tray"! Now you can find a wide variety of convenient options and flavors including vegetarian, vegan and gluten-free meals. Frozen meals may be especially helpful for individuals with limited cooking skills, people who live alone or those with health issues that limit their mobility or ability to stand.
One of the benefits to eating a frozen meal is that you know what the portion size is (usually the meal in the box/container is the portion) and you can easily see the total calories, grams of fat and carbohydrates and milligrams of sodium on the Nutrition Facts panel.
Leah McGrath, RDN, LDN
Ingles Markets Corporate Dietitian
facebook.com/LeahMcgrathDietitian
800-334-4936