Ask Leah! The Ingles Dietitian
Sponsored: Meat allergies
Wednesday, August 11, 2021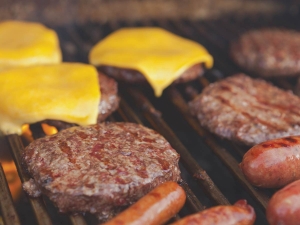 Q: Is it possible to be allergic to meat?
A: Yes, recently the Alpha-gal Syndrome (AGS) or mammalian meat allergy has become more widely recognized. This is an allergy to red meat, dairy products, pork, lamb, goat (but not poultry or fish) as well as products made from these animals like gelatins, cosmetics, supplements, ingredients in medical supplies etc. It appears this syndrome develops after a tick bite, though onset may not be immediate. Increasingly this is being seen in states where ticks are a problem.
Some of the symptoms people experience after(immediately or within a few hours) eating meat which may signify AGS are: rash, hives, difficulty breathing, stomach pain, nausea or vomiting. Currently there is no treatment for AGS except limiting or avoiding foods and products from mammals.
If you suspect you may have been bitten by a tick and notice that you are having issues after consuming meat or dairy products, please speak to your physician.
For more information:
CDC - https://www.cdc.gov/ticks/alpha-gal/index.html
Alpha-Gal Information: https://alphagalinformation.org/what-is-ags/
Leah McGrath, RDN, LDN
Ingles Markets Corporate Dietitian
facebook.com/LeahMcgrathDietitian
800-334-4936