Archived Rumble
Top Tips to Help Women Enjoy Sex Again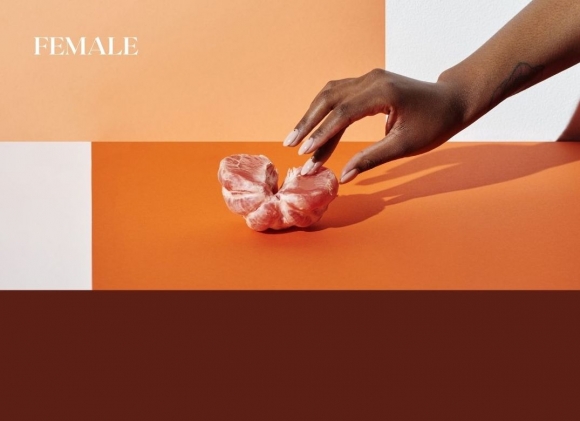 The female body is a complicated organism, and the reproductive system is perhaps the most complicated of all. Sex can be a beautiful part of life and the core of intimate relationships, but over the years sexual pleasure will inevitably ebb and flow.
Issues for younger women are very different than those of older women. Young women often struggle with sexual pleasure because of self-confidence issues or lack of sexual knowledge. Older women typically experience problems after bearing children or around the menopause years. All women will struggle with sex if they are in an unhappy relationship or one where the man has the upper hand in the bedroom. Sex should always feel like a partnership.
Men's sexual dysfunction has traditionally been at the forefront of research. It was decades after the development of Viagra before women began seeing options for their sexual troubles. When sex becomes a chore or physically painful it's time to get help. The Rumble team offers a number of solutions for those of you ready to enjoy sex again.
Lifestyle Changes
Exercise – Regular aerobic exercise can increase stamina and body image, boost mood, release endorphins and encourage healthy libido
Lessen stress – High stress and constant daily hassles are counterproductive to a healthy sex life. Find ways to reduce work stress, financial stress and relational stress.
Communicate – Most women struggle to physically connect with someone if they aren't emotionally connected. Open, honest, loving communication is the best way to stay intimate with your partner. A solid emotional bond leads to better sex.
Focus on mental health – Mental health troubles can be a huge barrier to a person's sex drive. You need to feel good mentally to work on improving your sex life. Don't be afraid to seek advice from a professional if you're struggling with mental health issues.
Make time – We often make everything else a priority over sex. By the time we've worked, cooked dinner, tended to children and household chores, most people are too exhausted to have sex. Scheduling times for sex isn't as robotic as it sounds. You can be creative and make it work for your personality and lifestyle. Remember that late evening isn't the only time humans can have sex.
Ditch bad habits – Excessive drinking, illicit drug use and staying up too late can all decrease your sex drive and numb sexual feelings. Get rid of the bad habits and better sex will arise organically.
Add a little spice – Some people struggle in the bedroom because they're bored or struggle with initial arousal. They'd honestly be fine watching their favorite show or reading a good book. Talk to your partner and figure out some ways to make it more exciting, whether that's sex toys, different positions or a different time of day. Many women enjoy sex once they get turned on initially.
Medical/Cosmetic Remedies
Vaginal rejuvenation and vaginoplatsy – Obviously, the vagina is a key player during intercourse so the healthier the vagina the better. Unfortunately, aging and childbirth can wreak havoc on such a delicate organ. Conditions that benefit from this treatment are laxity (lack of tightness), urinary incontinence and lack of lubrication. Treatments can be surgical (vaginoplasty) or non-surgical (energy-based). The energy-based treatments use heat to enhance collagen, blood vessels, tightness and lubrication.
Juliet laser - The Juliet treatment is a new non-surgical, in-office procedure that uses laser technology and collagen production to improve tightness, moisture and overall wellness of the vagina. It's a quick treatment with minimal recovery time. Patients who have received it say it's life changing.
The O-Shot - The Orgasm or "O" Shot, is a non-surgical treatment which pledges to increase sexual arousal and rejuvenate the vagina. Patients report stronger and more frequent orgasms, increased natural lubrication and greater arousal. This is not a drug. It's a procedure where your own blood platelets are injected into vaginal tissue. The injection claims to trigger stem cells to increase blood flow and generate healthy tissue growth as well as improve vascularization of the area.
Libido medications - Originally developed as an antidepressant, Addyi (flibanserin) is now approved by the FDA as a treatment for low sexual desire in premenopausal women. In 2019, a new injectable drug called Vyleesi for premenopausal women was developed to help women with low libido, also knows as hypoactive sexual desire disorder. This disorder is characterized by low sexual desire unrelated to another issue, such as a medical condition, relationship issue or lack of sex education.
Hormone therapy – HRT is a well-documented treatment for postmenopausal women. After menopause, female hormones are all over the place. Working with a doctor, women can develop an individualized treatment plan to determine which hormones are imbalanced in her system. HRT not only helps with sexual dysfunction but also with mood, sleep and energy.
There are also a plethora of alternative remedies which have been helpful for many women. Items like herbs, botanical massage oil, reflex therapy, massage, meditation and essential oils not only help aging or postpartum women, these remedies also help younger women who are looking for ways to enhance their sex life.
If a woman is truly struggling with finding joy in sex, it often takes a combination of remedies. The good news is many exist these days and it's no longer a taboo topic. In fact, many ob-gyn physicians enjoy consulting with patients to develop a comprehensive plan that focuses on long-term happiness instead of quick fixes. If this article resonated with you, take action. Being a woman is hard. You deserve to have a wonderful sex life.
Note: This article in no way addresses the issue of sexual trauma, which is the main reason for sexual displeasure for many women. If you're a victim of sexual trauma, please contact a mental health professional who can help.