Archived Rumble
Summer Recipe Ideas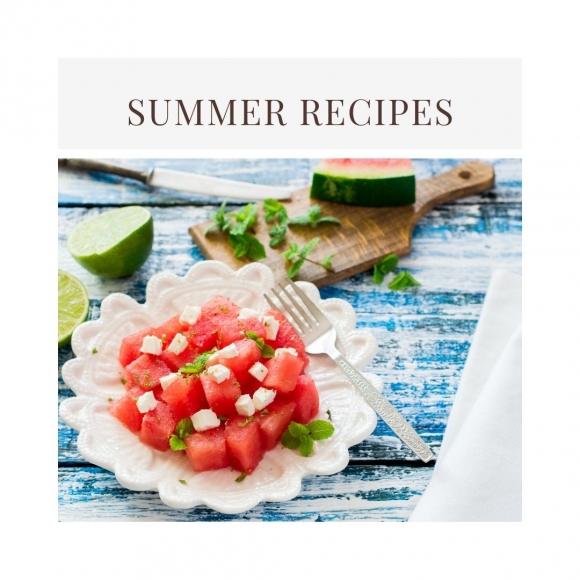 The dog days of summer are here (officially July 3 - Aug. 11 according to the Farmer's Almanac) and although we should be excited about the plethora of fresh produce to cook with, sometimes it can seem like a chore. We've compiled a list of summer recipes to get your creative juices flowing. Enjoy!
Stuffed Peppers - This recipe calls for stuffing peppers with beans and rice but don't be scared to mix it up. Try quinoa and sweet potatoes, or couscous and sausage.
Peach Salsa - This recipe can be used with just about any fruit, try mango or pineapple.
Caprese Salad - This is extra beautiful when made with different colored tomatoes. Add in Cucumber for a nice crunch.
Violet Lemon Pound Cake - Violets are a pretty touch, but aren't absolutely necessary for this recipe. Substitute blueberries or blackberries for alternative cakes.
Crunchy Jicama Slaw - Great for burgers, sandwiches or as a salad topper.
Kale and Brussel Sprout Salad - Healthy and delicious.
Summer Squash and Basil Pasta - Summer squash is one of the easiest things to grow in a home garden. That means a lot of us end up with a lot of squash. This pasta recipe is a tasty way to use it all up.
Mango Sorbet - Extra easy recipe for the extra hot days.
Watermelon Feta Salad - For finishing those giant watermelons.
Creamy Cucumber Salad - Cold, crisp and refreshing.
Peanut Butter Pie - For all the celebrations.
Violet Gimlet - Make it a cocktail, or a mocktail.
Chickpea Salad - Try this recipe using chicken instead of chickpeas, both make the perfect sandwich for a summer afternoon.