Ask Leah! The Ingles Dietitian
Sponsored: Need a pureed or mostly liquid temporary diet?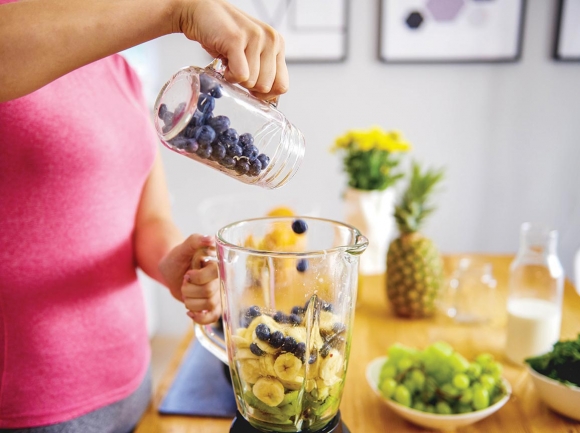 Q: I need to have some oral surgery and will need to be on a diet that is mostly liquids for a couple of weeks. What are some things I should plan on buying or stocking up on?
A: If you have a reduced ability to chew or swallow and need to be on a temporary diet that is primarily pureed or liquid, you will need foods that can be easily swallowed without large lumps or chunks.
A food processor or blender will be a necessity. Either can be used to puree vegetable soups, soups with cooked meats, fruits and vegetables, starchy vegetables like cooked potatoes and winter squash. You may also want to consider the convenience of infant and toddler food in jars or pouches
Some products you may want to have on hand:
• Oatmeal, cream of wheat, cream of rice (add milk or soy beverage to thin)
• Milk or soy beverage
• Frozen and canned fruits and vegetables
• Yogurt and cottage cheese (to add protein to smoothies)
• Meal replacement beverages (e.g. Boost or Ensure) or adding protein powders or Carnation instant breakfast drink to milk or soy beverage
• Broth that can be used to thin vegetables, starchy vegetables and soups
• 100% fruit or vegetable juices which can be used to thin fruits or cooked vegetables
As you heal from your surgery, you may be able to increase the amount of texture and thickness of the food, but be sure and check with your physician or dentist on this.
Leah McGrath, RDN, LDN
Ingles Markets Corporate Dietitian
facebook.com/LeahMcgrathDietitian
800-334-4936