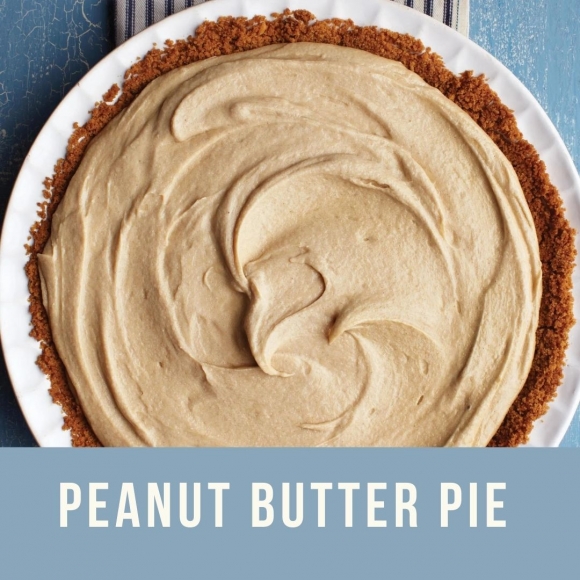 By Maxine Hooten | I'm the youngest of my fourteen cousins. Ten of us are girls. I always love seeing them but since the pandemic I haven't gotten to see a lot of them. I was so excited when my cousins from Florida, Jamie and Katie, said they wanted to come spend the weekend with us because it was Jamie's birthday. We invited my other family to come celebrate too . My mom said that I could be in charge of making the birthday cake. But I decided to make a birthday pie, peanut butter pie to be exact.
The day of Jamie's birthday came and I was so excited to see them both and to see what they thought about the pie. Then, after a bit of not showing up I was wondering what was happening. They called and said that the flight was delayed because of thunderstorms and they'd be here in a bit. Then, after a while they called and said it was delayed again. Then, after a bit, they called again and said the flight was canceled. I was so sad that they weren't coming. But I was glad I had other family to share it with.
Peanut butter Pie (makes 3):
3 graham cracker shells
1 8 oz. cream cheese

1 cup milk
2 cup powder sugar
⅔ cup crunchy peanut butter
2 8 oz. containers cool whip
Mix all filling ingredients together, pour into pie shells, then freeze. Enjoy!
Leave a comment
2

comments
Max you are amazing and I bet that pie was so delicious! Will you please make it again soon, I promise I will make it next time! I was so sad we didn't get to see you and celebrate Jamies birthday together! I love spending time with you and all my wonderful cousins! I miss you Max and cant wait to try this pie! PS. Jamie loves peanut butter so she would have loved this!

Friday, 07/09/2021

Max you are amazing and I bet that pie was so delicious! Will you please make it again soon, I promise I will make it next time! I was so sad we didn't get to see you and celebrate Jamies birthday together! I love spending time with you and all my wonderful cousins! I miss you Max and cant wait to try this pie! PS. Jamie loves peanut butter so she would have loved this!

Friday, 07/09/2021