Archived Rumble
Peach Salsa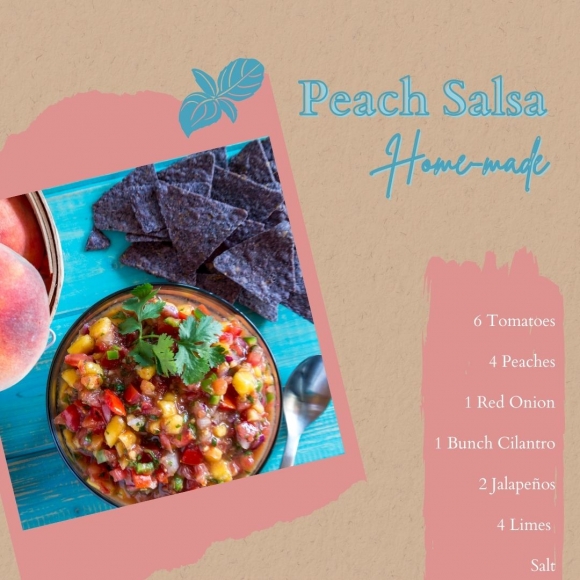 It seems like every produce stand and farmers market in the south is bursting with soft, fuzzy peaches. This basic, peach salsa recipe is perfect for summer get togethers or relaxing on the porch.
Ingredients:
6 Tomatoes (very ripe)
4 Peaches (nice and soft)
1 Red onion
1 bunch of cilantro
2 Jalapeños (more or less according to preferred spice)
4 limes
salt
sugar
Method:
1. There are two ways to prepare tomatoes for this simple salsa recipe. Simply dice tomatoes into small pieces - or - blanch to tomatoes in boiling water and peel, then pulse them in the food processor. After dicing or processing, put tomatoes in a large mixing bowl.
2. Peel red onion, cut the stems off the jalapeños and pulse them in the food processor until minced. (Or mince finely by hand.) Combine with tomatoes.
3. Peel and dice peaches. Then mix into tomato, onion and jalapeño.
3. Cut large stems off of cilantro, then mince the whole bunch and combine with tomato mixture.
4. Squeeze all the juice out of the four limes into the tomato mixture.
5. Add salt and sugar to taste (about 2-3 teaspoons of each), mix and enjoy! (Store in mason jar or other air-tight container.)