Archived Rumble
Grateful for Dear ol' Dad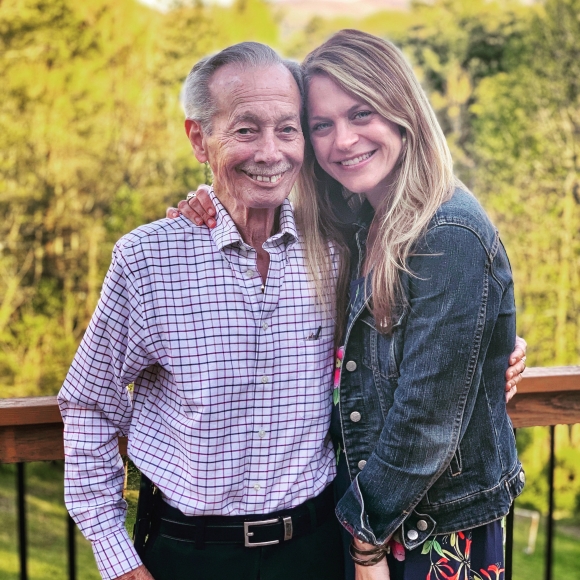 Some people are so unique no adjective seems worthy. They are such distinct individuals that a written description eludes me. My dad is a person such as this.
His life was never easy. The youngest of four children, three boys and a girl, he was raised on a mill village in South Carolina. His father found solace in the bottle and was strict to the point of being abusive. Nonetheless, when I was a small girl, my grandfather made me a beautiful wooden heart necklace with my name carefully printed on it. Good people sometimes make poor choices.
My grandmother was loving, kind and creative when it came to disciplining her brood. My dad and his brothers were a bit wild, smoking and drinking at way too young an age. Yet, somehow my grandma managed to make them tow the line. My dad loved her fiercely.
When my dad met my mom, two stories blended and each found a safe place in the other. My mom had her own trauma to heal. Together, they moved to Mars Hill where they both worked my dad's way through college. He later became an English teacher. Though I've never seen him read a book, he can recite the entire prologue to The Canterbury Tales in Old English and has calligraphy-like handwriting.
He taught school during the 70s and 80s. He had huge classes and along with teaching all day, he drove a bus, coached basketball and sponsored the newspaper club. At night he taught GED classes at a prison. On the weekends, his favorite thing to do was visit flea markets and haggle over prices.
When my sister and I were born, he continued teaching during the day and in the evenings worked as the store manager at a retail store.
At Christmas, instead of buying a tie or golf balls I buy him a box set of Hank Williams Sr. or visit a thrift store to purchase classic country records because he still likes listening to records.
My dad has a deep melodic voice and can sing like Elvis or Marty Robbins. When I call him, he answers the phone with "Hello, darlin'," and sounds exactly like Conway Twitty. He's not much into exercise but doesn't really need to be. Picture Barney Fife and you've seen my dad's frame.
Though I've always thought my dad was a sweetheart and a cool cat, we were never as close as my mom and me. Then cancer smacked us in the face and yanked her from us entirely too early. Since her passing in 2016, my dad and I have become very close. My mom's death broke all of us but especially him. He's had a lot of trouble putting himself back together. I guess that can happen when you're in love with the same person for 57 years. My sister and I have done our very best to take care of him, but it's not the same as a sweetheart.
I've always been independent and marched to the beat of my own drum. I credit a lot of that to my dad who has always been the most one-of-a-kind person I know. Though we'd give anything to have my mom back here on earth, I think she's looking down on us smiling at how close we've become and how often we communicate. Sometimes in the dark depths of grief, you have to find a silver lining in order to survive. For me, one of those silver linings is the new bond I've created with my dear ol' dad.