Sponsored content
Sponsored: Franny Tacy, A Trailblazer In The World Of Hemp
Wednesday, April 28, 2021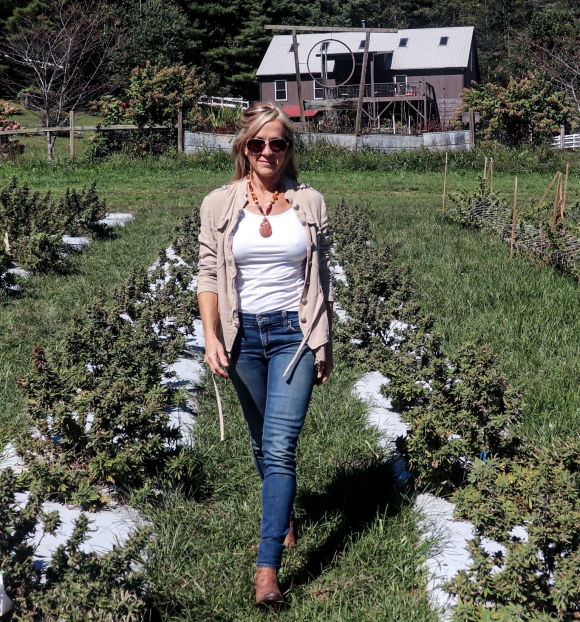 Franny Tacy
CBD was relatively unknown to the world a few years ago. Today, you can purchase a variety of CBD products at every pharmacy, convenient store and roadside stand, but not all products are equal.
Franny Tacy, owner of Franny's Farmacy, has been in the hemp business a long time and knows that purity and sourcing matters. People depend on CBD for serious conditions such as pain and anxiety management, so the product must live up to its potential.
Raised on a farm in Tennessee, agriculture has been in Franny's blood since childhood. In college and graduate school, she majored in forestry and education. After teaching for four years, she moved to Asheville and took a job in pharmaceutical sales where she managed a $10 million territory for over 12 years. It was at this point when she became frustrated with what she calls the "unhealthcare system."
Her heart and soul were called back to the land and over the following three years, she evolved from "pharma to farm" and quit her corporate career to focus on building a new business. In 2021, Franny bought uncultivated land in Leicester, N.C. to create Franny's Farm. In 2017, Franny planted hemp varieties for food and fiber and unbeknownst to her, became the first female hemp farmer in North Carolina. In 2018, she pivoted and began cultivating hemp varieties grown for cannabinoid production and opened her first Franny's Farmacy Dispensary in downtown Asheville.
Fast forward a handful of years and Franny is now CEO of a franchised company with 11 locations and more on the way. The company's logo is 'Seed to shelf, hemp and health.' As the business grew, it remained committed to the health and wellness of their customers through innovative organic farming, a network of principled partner producers and institutions, and traceable seed-to-shelf hemp and CBD products.
"I have one heck of a team," Franny said, when asked how she manages her company. "We're small but very dialed in. We have a lot of systems of efficiency in place. With franchising, that's what you have to do, focus on systems, reports, accountability and pull through."
Franny is a trailblazer in the worlds of hemp farming and CBD production. She's given a TED Talk on hemp farming and been featured in numerous publications including Franchise Times, Hemp Grower, Green Market Report, The Marijuana Times, Vitamin Retailer and many more.
Franny's products are unique in that they are extracted from organic hemp plants. They do not use fillers or unnecessary ingredients. According to Franny, her products go beyond the "CBD isolate" (AKA, a single cannabinoid) to provide exposure to an array of cannabinoids, creating a more pleasurable experience known as the entourage effect.
Through her years as a speaker, businesswomen, entrepreneur and farmer, Franny has learned that taking care of herself is as important, if not more important, than the ins and outs of running multiple businesses.
"To run my business, I have to take care of myself first," says Franny. "I start and end each day with an hour of meditationand yoga. I eat healthy. I sleep well. Taking care of myself first allows me to take care of everything else with clarity, stability, energy and passion. I am my own grounding rod."
Franny is excited to announce her next three franchise owners are female. She encourages women to make their own path. In fact, she ended her Rumble interview with a call to action.
"Calling all women who want to work with us! We're badass. Let's get out there and do it."
Learn more about Franny's story, farm and products by visiting the Franny's Farmacy website.