Archived Rumble
Violet Gimlet
Wednesday, April 14, 2021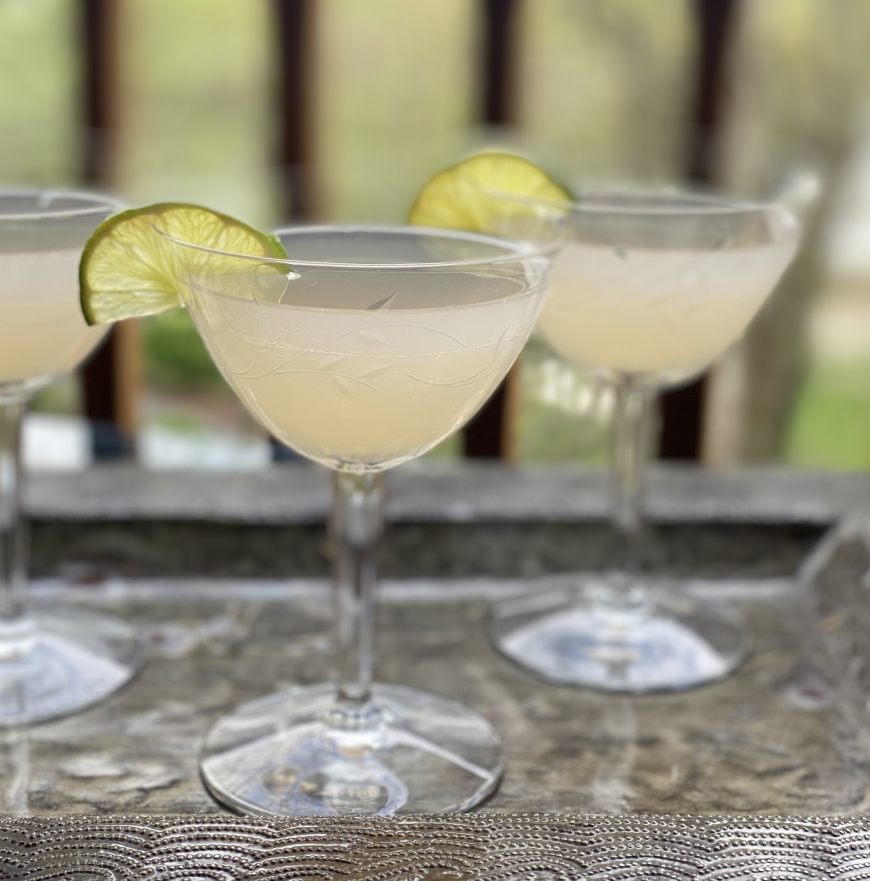 Gathering violets for this Violet Gimlet will be the most time consuming part of the recipe, but it's well worth it for a light and refreshing cocktail at the end of the warmer days to come.
Violets can bloom purple, white, yellow or blue. Their flowers are small and delicate. They make for easy foraging because violets tend to pop up in distubred soil. You can expect to find them at the edge of a garden, dotting a freshly mowed lawn, growing in the cracks of pavement or among the gravel in dirt roads.
Violets grow up to 8 inches tall, the flowers have five petals and the leaves of the plant are heart shaped. When foraging for violets you don't need to worry about harming the plant, if pinching off the flower from the stem. The flower is sterile, while the plant spreads by underground rhizomes.
These little flowers start to bloom in mid spring and will grow through summer.
The flowers have a mild flavor and make a pretty garnish for salads. Thanks to the mild flavor, violets are perfect for infusing into teas and syrups. When soaking in water they will turn it a deep shade of blue, but when lemon juice is added, the water will instantly turn purple.
For the Violet Syrup:
2 cups violet flowers
2 cups water
2 cups sugar (less sugar for a less sweet syrup)
Bring water to a boil, remove from heat and pour over violet flowers. Let sit for 24 hours, or overnight.

Pour water and violet flowers back into a pot, add sugar and bring heat until sugar fully dissolves. Strain through a fine mesh sieve or dishcloth/ cheese cloth.

At this point, the syrup will be a deep blue color. To make the syrup into a violet shade, add a tiny bit of lemon juice and watch the color change instantly.
For the Violet Gimlet:
1 part Gin
1 part Violet Syrup
½ part lemon/lime juice
Combine ingredients with ice (and a splash of sparkling water if preferred), stir, strain into a glass and enjoy!
To enjoy this drink as a mocktail, substitute sparkling water for gin.