Archived Rumble
Q&A With Nutritionist Jennie Boothroyd
Wednesday, March 24, 2021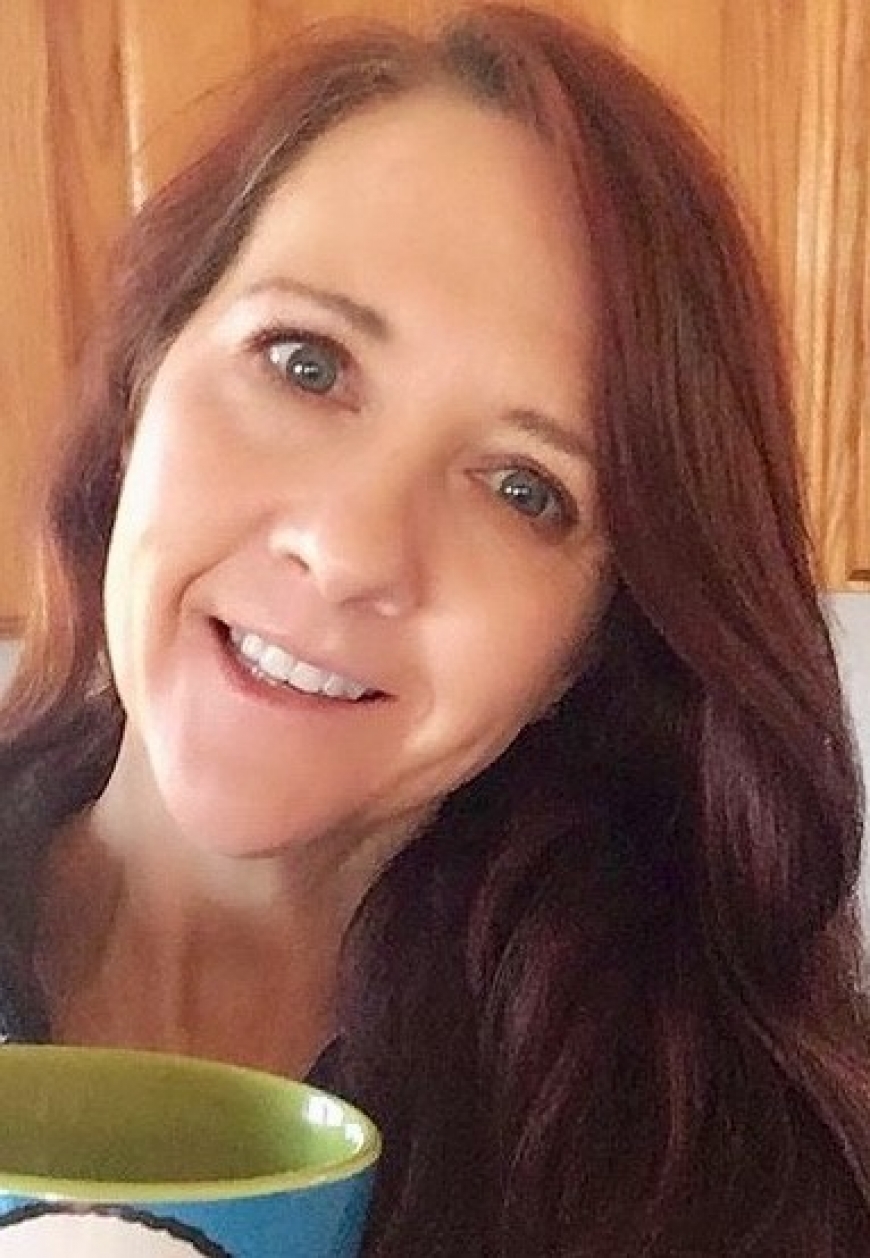 Dietician and nutritionist Jennie Boothroyd of Canton recently took time to answer some burning questions women have about nutrition and dieting.
Rumble: What made you interested in becoming a nutritionist/dietitian?
Jennie: I believe my very active lifestyle as a child was a large contributing factor. I grew up out West and played competitive soccer year-round and I was also on a swim team. This meant that food was fuel for my body in order to play sports all year. I also attended a math and science magnet middle school and the strong emphasis on science really sparked my interest in the human body and health.
Rumble: You work at the VA, tell us about the range of patients you see and the most common problems you help people manage?
Jennie: The VA is a wonderful place to work! My job as a Clinical Dietitian Nutritionist enables me to help so many veterans on their health journey. Currently, I work every weekend covering the entire acute care hospitalized patient. This allows me to work with the medical team providing the medical nutrition therapy interventions for acutely ill patients. For example, a patient on a ventilator for breathing who is unable to eat food, needs a tube feeding to provide adequate calories, protein, fat and vitamins and minerals. I decide how to safely tube feed this patient in relationship to what diseases they have, medications currently receiving and laboratory values reflective of their current medical status. For example, if the patient is a insulin dependent diabetic who has elevated potassium blood levels and is also the medication Dilantin for seizures, I can recommend a feeding the will not over feed carbohydrates and potassium while holding the tube feedings at certain times to prevent the Dilantin medication form not being absorbed in the gastrointestinal tract.
I also work 3 days a week in our Outpatient Nutrition Clinic. These veterans are not in the hospital for acute illness, but rather in the Outpatient clinic for disease management. I help veterans with their nutrition health and eating habits for a variety of things such as diabetes, hyperlipidemia management, congestive heart failure, celiac disease, wound management, hypertension, non-alcoholic fatty liver, short gut syndrome, weight management and many other things.
Rumble: When should someone go see a nutritionist or dietitian?
Jennie: At any time! A Registered Dietitian Nutritionist can help not only with nutrition therapy for disease management but also with disease prevention. If you have a strong family history for specific medical conditions, we can work on eating habits to reduce your risk of the disease. And for any age group from birth to advanced age.
Rumble: What's the biggest problem with our diets in today's society?
Jennie: This is a big question and there is no short answer. And not to sound cliché, but we really are what we eat. I mean, newborns are nursing from their mother minutes after birth! Food has specific function in our bodies and affects our health in so many ways. Many "diets" are advertised for weight loss so I will speak to that specific area. A popular diet trend for weight loss is not appropriate for everyone. What you need to eat for health, including weight management is different for everyone. There is not a "one size fits all" diet. A man has different nutrient needs than a woman. Age, activity factors, medications, family history and the personal goals all plays into the design of an appropriate diet.
Rumble: What foods can we choose to help boost our immune system?
Jennie: Fresh vegetables and fruits! They are so full of phytonutrients, including antioxidants, naturally occurring vitamins and minerals plus fiber. Eating a rainbow of colors from vegetables and fruits will ensure a wide variety of benefits to our health. Another thing to help our immune system is decreasing our simple sugar or processed sugar intake and increasing of water intake.
Rumble: The pandemic has caused many people to gain weight for a host of different reasons, what advice do you have for those trying to shed some pounds right now? What should we stay away from, get more of or understand about what foods we're putting in our bodies?
Jennie: This past year has affected everyone. And I want people know that the weight number is simply that… a number. Know that food is to nourish our bodies and provide fuel and essential nutrients. Generally, reducing portion size of foods, increasing activity, adequate sleep, reducing mental stress and increasing hydration will help with decreasing weight. Remember, weight management is a marathon not a sprint. Processed foods usually provide empty calories. These foods can taste great but are high in calories and low in nutrients the body needs. Think of how the food choice is helping your body. There is a good reference call "Intuitive Eating," which is a non-diet approach to healthy eating. A great resource to start with is www.myplate.gov. Also, the local health department or hospital web site for local Registered Dietitian Nutritionist on staff.
Rumble: So many women try to stay away from carbs and fats when they diet, but I've also read that women need more carbs and healthy fats than men — is this true or just another myth?
Jennie: Yes, for sure women and men have different nutrition needs. Different needs depending on their age as well. For example, a 25-year-old man is going to have very different calorie and protein needs than a 25-year-old woman. An eating plan that is very restrictive of a specific macronutrient group (i.e carbs or healthy fat) is usually not a good idea. It is difficult to find a balance, but just remember if an extreme and radical eating plan is need for weight management, more than likely it is nutrient deficient and once the diet is stopped, the weight gain occurs again.
Jennie Boothroyd RDN, LDN, is a graduate from Western Carolina University in Nutrition and Dietetics and has practiced Medical Nutrition Therapy for 25 years. She currently works at the Charles George VA Medical Center covering inpatient hospital and outpatient nutrition clinics. She specializes in gluten-free living. Jennie loves spending time with her husband, daughters and black lab. Long walks, Pilates, cooking and obsessive listening to podcasts fill the rest of her time.