Ask Leah! The Ingles Dietitian
Sponsored: Cottage Cheese — An Overlooked Star of Dairy?
Wednesday, March 17, 2021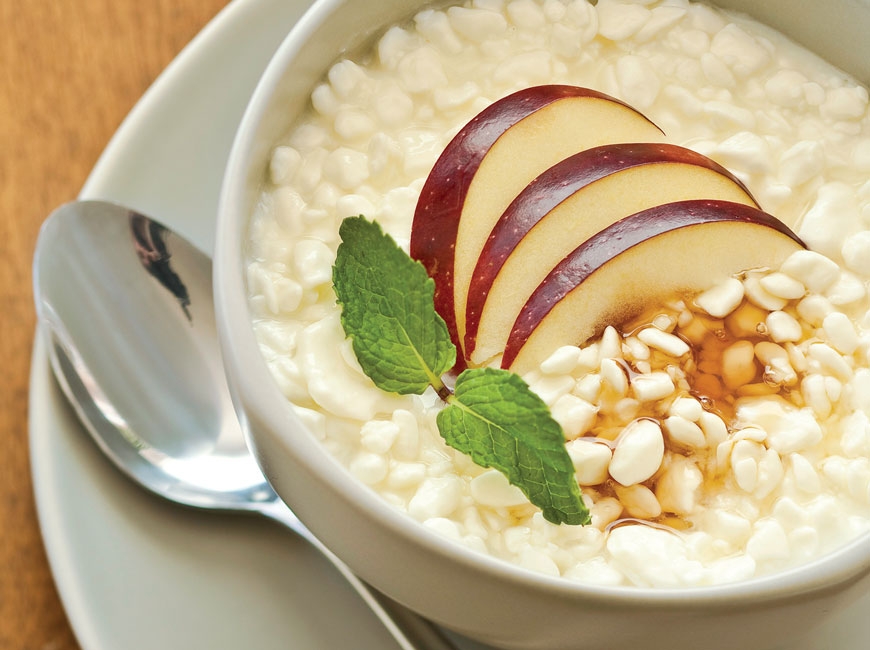 Let's take a look at one of the top protein performers in the dairy section.
How it's Made Cottage cheese is made by acidifying fresh, pasteurized milk using lactic acid to separate the solids from the whey. Curds are then formed which are cooked to release moisture and then chilled. Salt is generally added for texture, flavor and as a preservative. Cottage cheese can be a small or large curd. https://cheesemaking.com/products/cottage-cheese-recipe
Nutrition Since cottage cheese can be made from milks with different fat content; the total fat content ( and calories from fat) may vary. 1 cup of cottage cheese has 25 grams of protein (which is like eating 3 eggs or about 3 oz of meat) and cottage cheese is low in carbohydrates—about 8 g/cup. Since it's made from milk, cottage cheese is a good source of calcium (180mg/cup). If you watch your sodium intake be sure and check the sodium amount.
ideas Many like to focus on savory ways to enjoy cottage cheese...using it as a dip or adding sliced tomatoes or avocados to it and a drizzle of olive oil for a snack or for lunch. Others like to stir in fresh, frozen or canned fruit and have it for breakfast or as a snack.
Leah McGrath, RDN, LDN
Ingles Markets Corporate Dietitian
facebook.com/LeahMcgrathDietitian
800-334-4936