Archived Rumble
Rub Some Dirt In It
Wednesday, March 10, 2021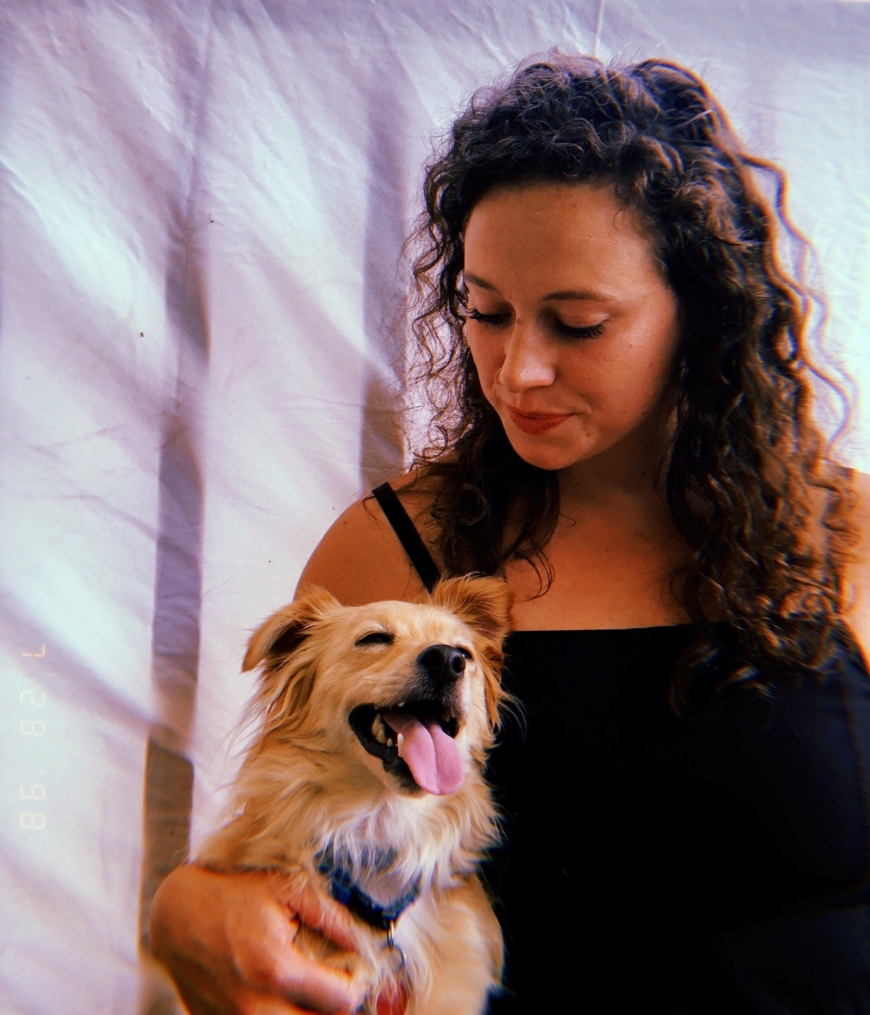 Weight has been heavy on my mind during quarantine. I pinch all the extra parts of me I see in the mirror, I feel tightness in clothes I once struggled to fill. Gyms are petri dishes for this virus, so I don't go. I could get up and run on my own but I need, desperately, for someone to make me do it. This results in a seemingly endless cycle of planning, getting up to move, and promptly feeling the weight of the world pull me back to the couch. Another bottle of wine, another comfort meal. I'm privileged to have a roof overhead and a mother to fall back on yet I still feel so heavy.
I watch tapes of cops falling to their knees, George Floyd's neck beneath. A quarter of a million people have died because of COVID in the United States alone. It's getting harder to take a deep breath. The Amazon, Australia, San Francisco burn to the ground. The ash gets heavy, snuffing out life miles and miles away as it settles. The air thickens. I see a rounder face in the mirror and this reflection is measured by heightened empathy, compassion, sorrow. The world has turned upside-down, or maybe right-side-up, because I'm seeing things more clearly than ever before.
~
I remember my dad telling me as a child to just "rub some dirt in it," whenever I fell. Whether or not there was blood, the answer was always the same. He thought it'd make me strong, the kind of girl who would get back up despite the fall. So I adopted this philosophy, believing if Dad says it, it must be true.
Rub some dirt on it: toughen up.
Rub some dirt on it: you're fine, don't cry.
Rub some dirt on it: don't complain, keep going.
I see now that rubbing dirt on it doesn't address the reason you hit the ground. It doesn't seek to remove that which tripped you.
~
The summer before first grade I flew, chin first, over my handlebars and into the pavement. It was my fault. I hadn't been paying attention to the other bikers. I don't recall knowing it was bad until I saw the river of blood pooling beneath me. My mother claims she could see my mandible. I begged the doctor to please just glue me back together. My little kid brain wanted the quick fix—no stitches. It was, in fact, split to the bone and I'd require some serious sewing up. I cried and cried and pleaded for no needle. I imagined my grandmother's hand, thimble on thumb, weaving in and out of my flesh as it did on her quilts.
Some things dirt won't fix.
~
I wonder if I weren't quarantined, would I be confronting the reality that, for the last four years, I've been flying over the handlebars? If there had been a government prepared to handle a global pandemic, would I be aware of the atrocities happening around me? How hard would I have to dig to find them? Would they have been covered up by other stories? I would have had the option to look elsewhere, to keep on keeping on in the way I always had: a thin veil of privilege distorting the way in which I see the world.
I'm looking myself in the mirror more critically these days. I'm questioning how I got here. It's because I've always wanted the quick-fix, the glue, no stitches. But I've split myself open and I've allowed the wrong people to tell me to, "rub some dirt in it," when what I needed to do all along was clean out the cut. And if I don't do this work, the dirt will cause an infection. The ash will keep settling. And I won't realize just how heavy it's grown until it's too late.
I am lucky to stand here and say it is not too late. Not yet.
Can you do the same?