Archived Rumble
'Dis Tew Much'- Reimagining A Less Performative Black History Month
Wednesday, February 03, 2021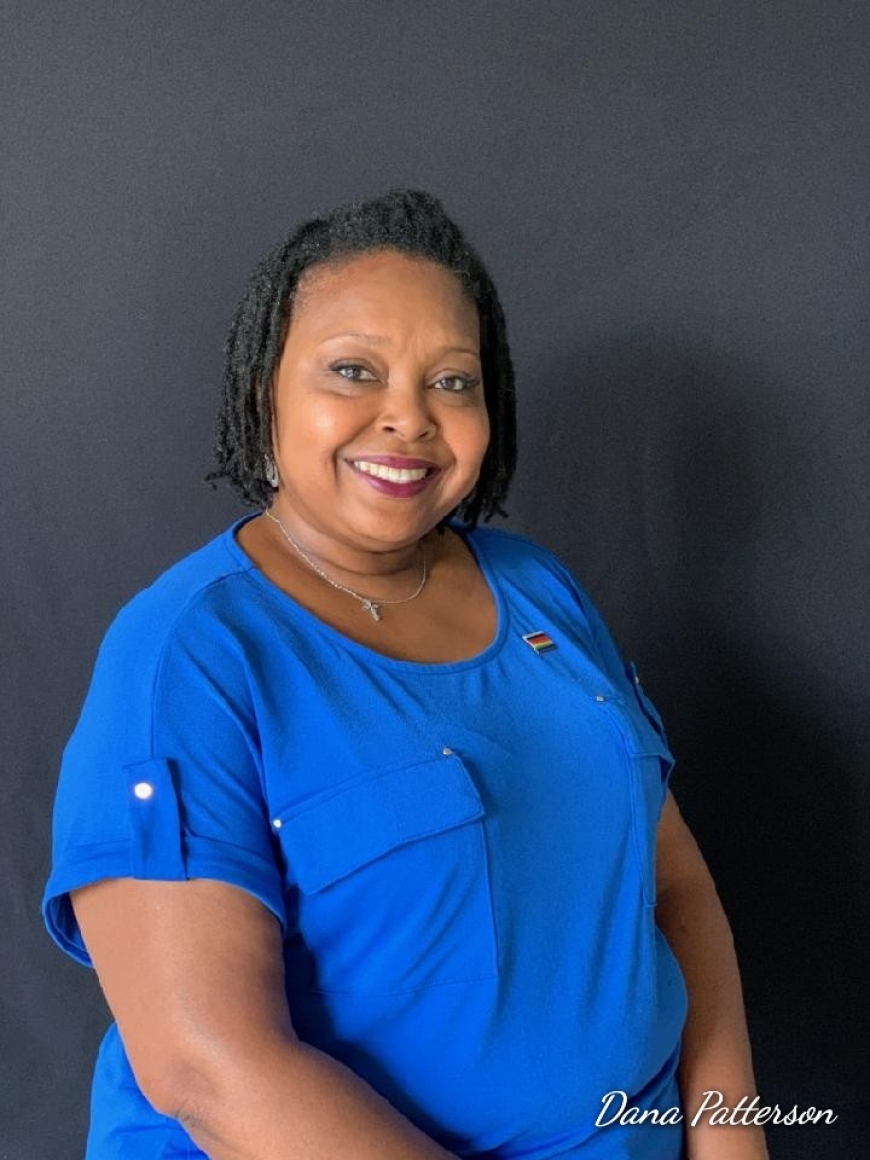 By Dana Murray Patterson, Ph.D. — Celebrating Black History Month as a Black person has become much like being the host at your own birthday party.
When Garter G. Woodson created Negro History Week in 1926 which later expanded to Black History Month in 1976, I doubt that he envisioned that nearly 50 years later, Black people would be called upon to do the heavy lifting associated with white societal norms that require a performative nature of celebration (King, 2021). Black people are pulled on more in the month of February to educate everyone else about Black history. The fact that Black people are indeed Black 365 days a year does not deter others from compounding this time for self-motivated reflection and inquiry with often last minute requests for a display (performance) of "celebration."
For me, Black History Month is a time to reflect on the many ways that Black Americans have shaped this country but it is more of a personal celebration. I am not saying that speakers, performers, musicians and artists should not be championed in February but they should be championed every day, in my opinion. In this time of mandatory celebration, Black people find it exhausting to "play happy" when we continue to witness racial disparities across every system in society (King, 2021). We are still collectively mourning George, Brianna, Tamar, Tina, and several other brothers and sisters senseless killing at the hands of our justice system.
We are still recovering from a pandemic that is killing us disproportionately and an epidemic that may steal our livelihoods. It seems less like a time for parties and toasts than a time to reflect on the ways that Black people have been and continue to be taxed in our society. How is it that racial fatigue is even a thing? (Smith, 2011). Studies show that there is a certain burden that accompanies being Black in a society that has yet to understand the whole of your excellence (Mapedzahama, 2017). It is difficult to join in the celebration when many of us are just trying to make it through another day of being Black. We didn't wake on Feb. 1 with the sudden realization that we were Black and so therefore this is our month to perform colonial celebration even through our pain.
I challenge us all to use February to learn something new on our own inertia. Be active and not passive in this month of acknowledgement. If you can do that, you may look into the faces of your local Black person with love and empathy this month. You will perhaps think of how our ancestors survived years of slavery, rape, mistreatment, murder and oppression and that the efforts you take to educate yourself this month are more your responsibility than they are mine. My daughter, an alumni of an elite East coast university, was greeted with an invitation to share her updates and thoughts on Black History Month. The request would have been great but it was done (in February) without time for proper planning and with little direction.
One of the questions asked "if she felt celebrating Black History Month was important?" In her reply, she sighed and said, "I think it's even more important to celebrate "Black History" than just the month. I am living the history of my ancestors and still experiencing the same kind of loathing that incites angry mobs and acts of hate. It is not easy, and your genuine acts of kindness and appreciation for the "survivors" of Black History goes far. At least for this year, I think the narrative may read a little different.
In the month on February, it might be nice to take a look at your Black neighbors and friends, families and kin. Imagine what a burden it must be to carry blackness with you everyday knowing that it is still not palatable to some. Since it seems that reparations are not in the cards perhaps you might consider a month "off" for all people of Black heritage. Surely we would not cause the collapse of our great economy by failing to show up for our front line essential face to face work details but... No requests, no favors, no touching my hair or explaining why I can dance and you struggle, no throwing us under the bus with manufactured timelines based on someone else's perceptions, no microaggressions or other assaults on our humanity this month.
If indeed, Black History Month is an important part of the traditions for a community, imbed it in the same ways that your other important traditions are embedded. Dedicate resources and time, not insincere attempts to recognize the contributions that Black people globally contribute to our sustenance relegated to the shortest month of the year. No more pretending that you don't see (to borrow from brother Michael Eric Dyson, 2021 speech) "the all lies as our allies."
We are still doing that which is important for the community every day and the fact that it is BHM does not make it easier today than it was in January to be Black. It's a lot. It is living in seclusion from familiar sights, smells, and sounds. It is deciding to sacrifice your own access to cultural enhancements to build a community in a cultural desert because the people there matter. It's about the mere staunchness of the muscle that reaches for your hands in unity although we had to just swallow it while for 7 minutes and 46 seconds a Black man was lynched on TV for all to see in 2020. So you see, we might want to celebrate next year, but this year, you do the work. You do the research and you plan the event. I will be there because today being Black in America, "Dis Tew Much."
Patterson is the director of intercultural affairs at Western Carolina University and is the newly elected president of the Jackson County chapter of the NAACP.
References
King, I. (2021) Black History Month: Celebration or performance? The Strand, 63(8).
Mapedzahama, V., & Kwansah-Aidoo, K. (2017). Blackness as Burden? The Lived Experience of Black Africans in Australia. SAGE Open, 7(3), 215824401772048. https://doi.org/10.1177/2158244017720483
Smith, W. A., Hung, M., & Franklin, J. D. (2011). Racial Battle Fatigue and the misEducation of Black Men: Racial Microaggressions, Societal Problems, and Environmental Stress. Journal of Negro Education, 80(1), 63-83.