Archived Rumble
Rumble Readers Offer Best Relationship Advice
Wednesday, January 06, 2021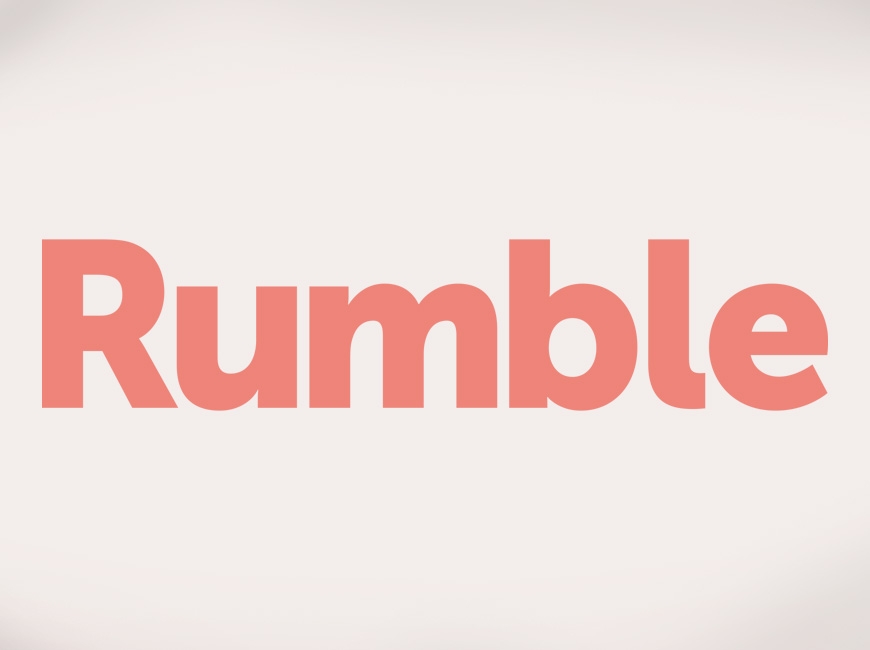 As we focus on relationships this week, we reached out to our Rumble readers to get their insight into what makes a marriage last. They offered some pretty powerful advice!
Nicole Gaia Stone (Canton) — After three marriages I left along my way.... The best thing I have done is start my own inner work. The more I authentically became myself the more I realized how incompatible I was with the people I was choosing. I was not able to choose for myself until I was connecting with myself and my worth loving myself if that makes sense. So, I settled with people that were not compatible because I wasn't deeply connected to myself who I was what I wanted it was always external and surface things. The more I've grown to like and love myself the more I want to be surrounded by people who vibrate at that same frequency. The more I've spent time with myself and gotten to know myself the more I have focused on healthy boundaries which has been a blessing in my life.
Joanna Williams Robinson (Sautee, Georgia) — Encourage each other in their interest even if it's not something you care about or something that involves you. Help them to make time for themselves and they should encourage you to do the same. Have mental health check ins on a regular basis. You both have to learn to be able to have a State of the Union address in a sense to say exactly how you're feeling without it being a fight.
Danya Ledford Vanhook (Waynesville) — Absolutely communication is the key. You need to be able to state your needs and listen to their needs and then try to meet each other in the middle and make those changes before someone does something stupid or hurtful. Obviously, that entails knowing yourself and your own needs enough to be able to express those in a constructive way. It's like an instrument — you have to tune before you play each day. It is work, but it should be work you love. It is important to know each other really well before you embark on this journey together. Remember your vows and commitment and work hard each day to connect. Don't go to bed angry and try to hug, kiss or touch each other at least once a day, before bedtime if possible. Duane and I have been married for 15 years. We met at 12 years old but never dated until about a year before we were married. We just knew it was right. We have two kids.
Jordan Israel (Clyde) — I'm no expert. But this I do know. You can't have a successful relationship if you don't care for yourself first. Kind of the "can't pour from an empty cup" thing. I've found that when you exercise self-care as the foundation for your relationships (romantic and otherwise) the rest falls into place more gently.
Cheryl Beatty (Waynesville) — Find someone who is kind, supportive, and shares your core values, including financial priorities. Be prepared to agree to disagree, and don't hold a grudge. Share the chores! Make room for separate interests and social groups, including separate vacations. Enjoy nature together and make each other laugh. I've been married 39 years to my best friend.
Kayla Vogh Shadburn (Cleveland, Georgia) — Find someone who makes you laugh! You can have your own inside jokes, references, watch the same entertainment genre and play games together well with a shared sense of humor. Happiness is crucial, especially in tense and hard times so be with someone who gives you those little chuckles to full belly laughs! High school sweethearts still going strong here! Married 16 years with three kids.
Michelle Jacobs (Canton) — Knowing yourself and clear, honest communication.
Becca Swanger (Lake Junaluska) — 1. Remembering that the relationship in which all other relationships hinge on- is the one you have with yourself. 2. Give grace often. To yourself, your partner and your expectations.
Kim Counts Williams (Staunton, Virginia) — Delores is always right and I'm not always wrong! A good sense of humor has cooled down a lot of disagreements.
Kaila Capehart Steele (Sautee, Georgia) — Both parties have to be committed to making the relationship work and last. I think communication and trust are critical to a lasting healthy relationship. Also, I think we SHOULD sweat the small stuff when it comes to our partners because little problems can add up to be bigger problems. So, if you address something while it is a little issue, you can prevent it from becoming a big issue. This aligns with communication and honesty because you do have to communicate your needs, wants, and concerns and listen to and act upon your partner's needs, wants, and concerns as well. Also, make sure to find some things that you love to do together and make time to do them. And don't forget to laugh and have fun together!
Rhonda Cole Schandevel (Canton) — A great sense of humor and lots of joy and laughter are most definitely the keys for us! And always remember...a "happy home" has music!!!
Michele Marasco Rogers (Clyde) — Never go to bed mad.
Amanda Young — While communication certainly is important for a healthy, lasting relationship, I think the best advice I could give is to remember to play! Whether it's silly games like *strip* go fish or chasing each other around the house; have fun together! Don't lose the fun spark that you had while dating. Always remember to be a couple, especially after having children. I watched my parents relationship fizzle because they focused so much on us children, and lost each other as partners. Be sure to make time to be a couple (go on dates, go on a couples vacation, have nights without your kids) and have fun together. My mother-in-law always says you can't choose your children, but you choose your partner. That has always stuck with me, even though we don't have children now. When your kids leave home, you want to still have a healthy, happy relationship with your partner. She and my father-in-law are a wonderful example of a lasting, healthy relationship.