Archived Rumble
Wild Market Offers Wellness Advice
Wednesday, December 23, 2020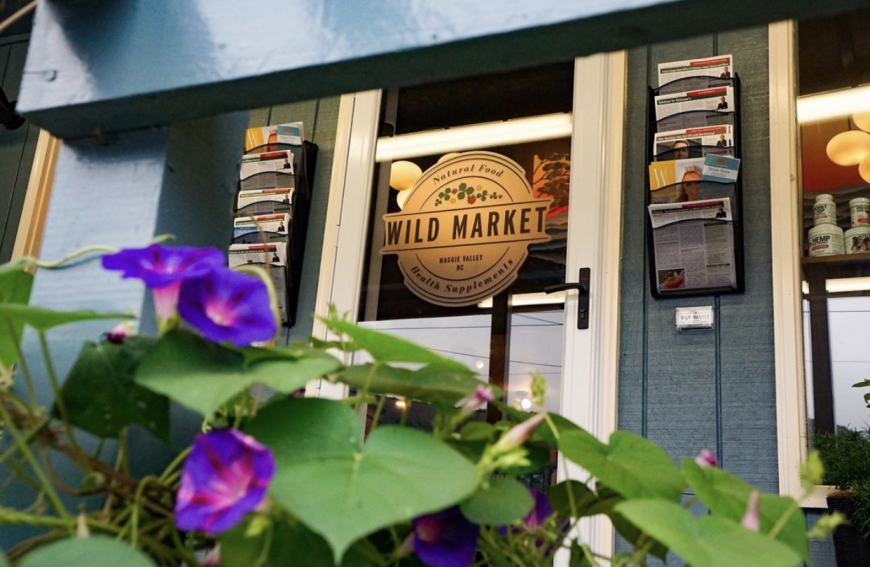 Kathy Hardin, health food expert, former teacher and owner of Wild Market in Maggie Valley, sat down with Rumble to offer wellness advice as we enter the final weeks of a tumultuous year.
Rumble: As we roll into a new year, what is your advice on wellness?
Kathy: Everyone needs to get good rest and exercise, even if it's just a short walk. It's very helpful for the total body to get outside. Also, we can keep up our immune system with vitamin C, zinc, echinacea and quercetin. Magnesium will help with sleep. Colostrum LD replenishes acid and flora in the stomach and bowel in the intestines. Colostrum is considered the new creatine, but it's safe and natural. It rebuilds numerous systems in the body, including liver and kidneys. It helps rebuild tissue after radiation and chemotherapy. People need to make sure they have supplements to help digest and assimilate nutrients. Both prebiotics and probiotics help with our gut. Our gut is the core of our health. When our gut is not working properly, it stresses the rest of our body because it's not getting fed. When our gut is working properly, everything else will follow suit.
Rumble: What are some of your most popular products?
Kathy: Our CBD from Cataloochee Red is extremely popular. It's the cleanest, most effective CBD in surrounding areas, and we are the only health food store offering it. We mail it out across the country to places like California, Oregon and Colorado. Our Red Apple lipstick is also very popular and clean with no parabens, preservatives, etc. We also sell Floracopeia essential oils from California and local aftershave, shaving oil and other men's products. We carry Noni lotion and Hawaiian organic lotion. We have colostrum LD by sovereign labs for gastrointestinal health and illnesses related to digestion and autoimmune. Other products include Gaia herbs, pet supplies, homeopathic products and hemp items. We have Summit coffee, which is some of the best coffee I have ever had. Along with supplemental and body products, we offer small batch and local groceries, Go Pals, Simple Meals, local honey, cooking supplies and ready made meals. We sell gift items such as jewelry, diffusers, books by local authors and more.
Rumble: In regard to products that help people relax and ease stress, what do you suggest?
Kathy: AnxioCalm, which is narrow-leaved coneflower, is wonderful for stress. St. John's Wort also supports a positive mood. Magnesium helps ease stress because it relaxes the entire body. Stress Response by Gaia is also helpful in boosting mood. VerVita Cir-Q Tonic is a supplement that adults and children will often take when they have eaten too much sugar. It clears out the extra sugar in our bodies and helps metabolize and flush it through. Cir-Q-Tonic is very helpful after the holidays because people have overindulged. The VerVita Essential Blend is helpful for depressive mood and blood sugar issues, immune health and anxiety. Juniper Berry oil pulls out ailments in our body and helps heal. You can put it in your bath water or foot bath. It's helpful to mix essential oils with honey to blend the oils with the water. Peppermint, sweet orange and cinnamon products are also good for lifting mood. Many customers use CBD products to help with anxiety. CBD helps the body relax.
Rumble: Why should people choose all natural products such as CBD and essential oils as oppose to synthetic products?
Kathy: The products in our health food store have been tested and vetted. I can go to every vendor I work with and they know where they have sourced the ingredients, herbs and elements. They spend significant money on research to ensure our products work in sync with the body. All products are whole food supplements and organic. They work in harmony with the body. One does not counteract the other and there are very few, if any, side effects from these products. Often times, the side effects from over-the-counter or pharmaceutical products do more harm to our bodies than help to the ailment. All of my products work to heal the tissue and blood. Humans have always needed help healing. The products we support in our store help our natural healing and rejuvenation process.