Archived Rumble
Pomegranate, Apple & Mint Salad
Wednesday, December 16, 2020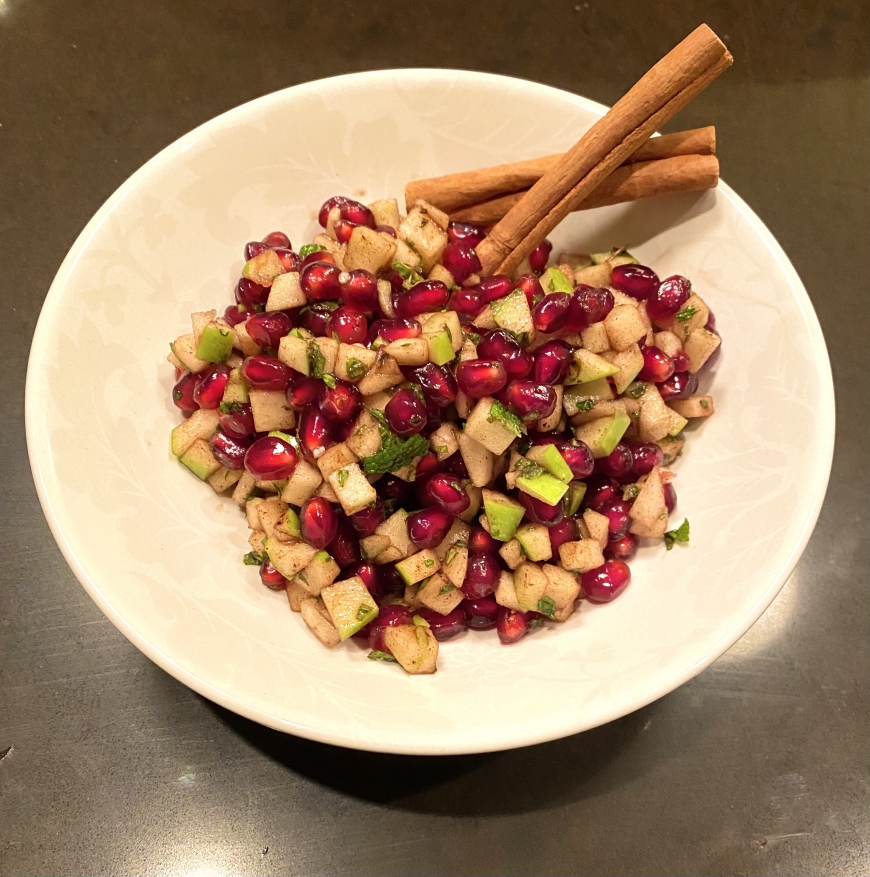 During the holiday season we seek out certain types of food. Those that are based in tradition, or that we only have on special occasions. Roasted meat, rich sauces, fancy sides, an array of food in one meal. This Pomegranate Apple and Mint Salad is a decadent addition to any holiday meal. Combining just these few ingredients will leave you with a unique, sweet and tangy salad that will bring another dimension to a holiday feast. Serve it on its own, or atop a leafy green salad.
Ingredients:
1 Pomegranate
1 Granny smith apple
1 Bunch of fresh mint
1 tsp. Cinnamon
1 Tbsp. Honey
1 Tbsp. Lemon juice
½ Tbsp. Balsamic Vinegar
Directions
Seed the entire pomegranate into a bowl.

Chop apple into small pieces and add to the bowl

Mince mint and add to the bowl

Add cinnamon, honey, lemon juice and balsamic vinegar to the bowl and stir

Serve as a side and enjoy!