Archived Rumble
Being A Home Health Worker during COVID
Wednesday, December 16, 2020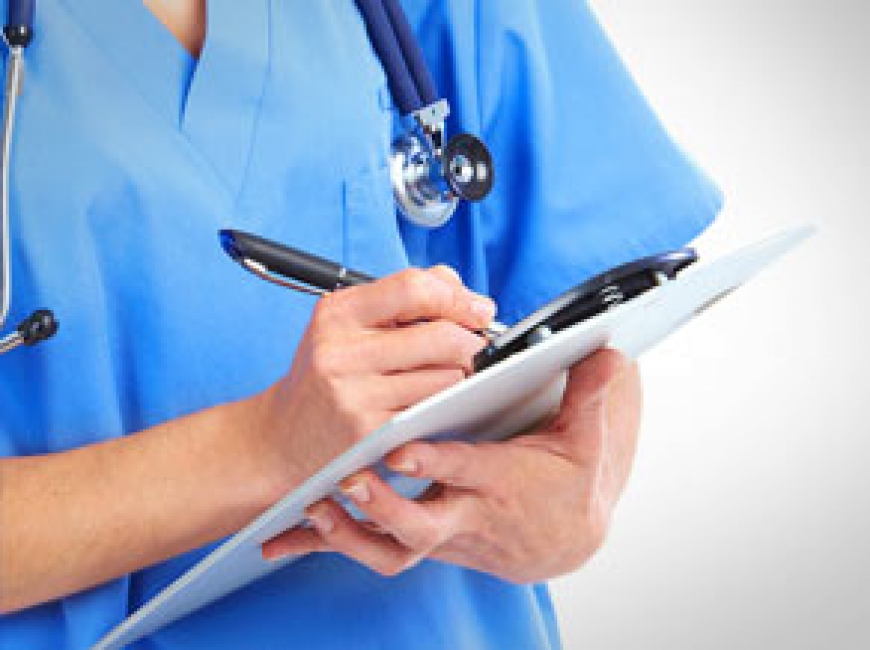 Before the COVID-19 Pandemic, many of us had a notion of what "frontline" or "essential" workers meant. Who they were, what their jobs looked like. But, for many around the world, this pandemic has clarified, and majorly expanded the definition and understanding of these roles in our society.
It is the beloved "lunch lady" from our childhood that is keeping children in the community from going without food, it is the supermarket worker who puts their lives, and the lives of those they love in danger every day to ensure people can buy necessities. The list, from emergency service workers to teachers, goes on and on.
From the outset of the Pandemic we knew some of the hardest hit, some of the most dangerous places to be would be the same places that the most vulnerable among us live. Nursing homes, assisted living facilities, homeless shelters, group homes, prisons. Many of these types of places have had the worst outbreaks.
And then there are the people who need assistance in their own home.
Emilie Wyatt is a home health worker in Haywood County. Each day she enters the homes of different patients, elderly or disabled, and makes sure they are fed, clothed, bathed, have a clean home to live in and are overall taken care of.
"Not only do I make sure their ADL's (activities of daily living) are met, but I also provide them companionship throughout the day. I believe mental health is just as important as physical health," said Wyatt.
Because she is entering the home of people that may be at high risk for severe symptoms of COVID, sanitation is vital. Wyatt is tested on a regular basis and has learned the technicalities of Donning and Doffing Personal Protection Equipment. She wears a mask during her whole shift with clients, some of whom have her disinfect groceries, mail, newspapers, door handles, etc.
In a study conducted by Cornell University and Weill Cornell Medicine, researchers found home health workers faced inequities in the healthcare profession, and that this vulnerable, marginalized workforce was at heightened risk for contracting and transmitting COVID-19. A majority of participants in the study did not feel adequately supported (either by the company they worked for, or the general public).
According to the Brookings Institute, average pay for all health workers that are not doctors or nurses is $13.48 an hour, well below the living wage. This group of workers is estimated at 7 million people. More than the population of the entire transportation and warehousing industry, and twice as many workers as the grocery industry. When looking at home health and personal care workers specifically, the median income is even lower, at $11.57 an hour. Over 80 percent of these workers are women.
Most home health companies do not provide hazard pay, a necessity for low wage earners during a health crisis like this, when quarantining is required after exposure and/or a positive test.
In a report on healthcare workers during the pandemic, the Brookings institute found that "like the higher-paid doctors and nurses they work alongside, these essential workers are risking their lives during the pandemic - but with far less prestige and recognition, very low pay, and less access to the protective equipment that could save their lives."
In speaking with Wyatt, it was easy to understand she was not seeking any sort of recognition. And although she described some of the difficult aspects of her job, it was clear that her main concern was for her patients.
"The clientele that I provide assistance to are homebound patients. However, before COVID they could go to their doctor appointments without fear of getting extremely ill. Now, most appointments are usually telehealth if symptoms are not serious. Some patients, especially the ones who have bad hearing, loss of sight etc. have a difficult time during those meetings," she said.
Wyatt said she does feel stressed. Stressed to make sure her patients are healthy, happy and safe.
"Most of them are not seeing their families on a regular basis anymore to reduce the chance of them getting sick and you can definitely see the toll it has on my people. That is another reason why I say mental health has become a big part of my job now. In some cases, I am the only person they see, the only person they talk to or look forward to coming over, and that can be a very nervous position. However, it makes me feel really warm inside knowing that just the simplest conversations can help put a smile on their face."