Archived Rumble
What is Watergate salad?
Wednesday, November 25, 2020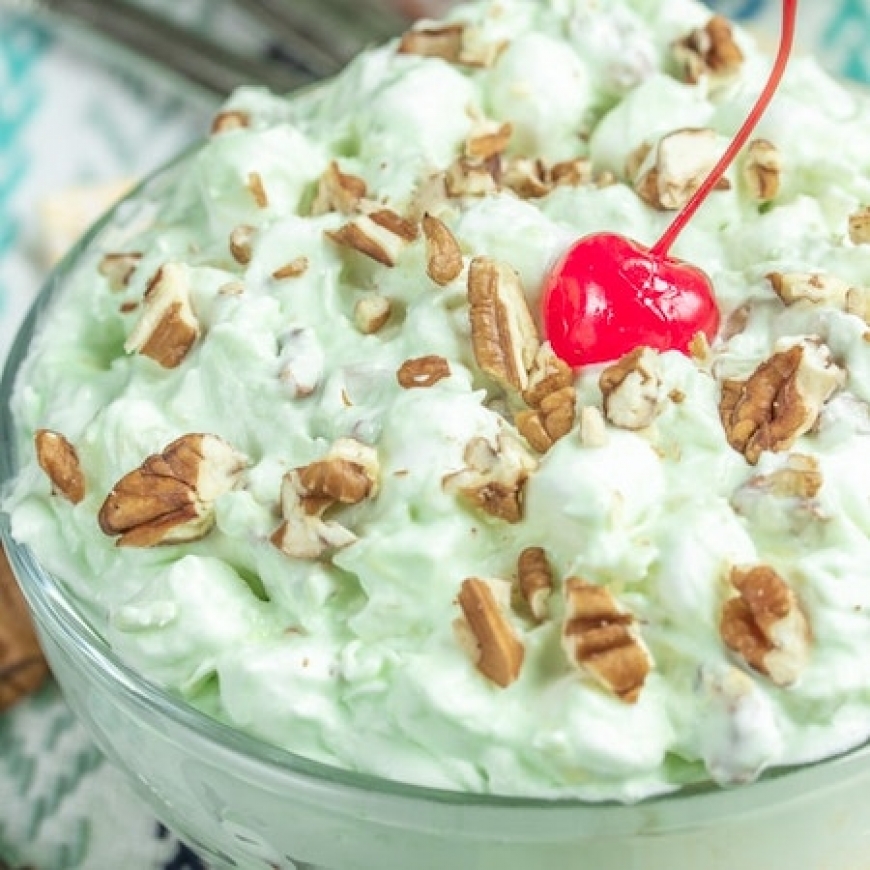 What's in it? Does it really classify as a salad? Was it named after the infamous Watergate scandal?
There's a lot of mystery surrounding this odd but popular southern holiday treat. Everything about it is a little strange from its name to its color and ingredients, but it's super easy and delicious. Plus, when you're still stuffed from dinner, this fluffy dessert is a lighter option than pumpkin pie.
I've been making Watergate salad since I was 16 working at Betty's Country Store in Helen, Georgia. We called it pistachio salad though. I didn't hear it called Watergate salad until I met my now husband. It's his favorite dessert — one his mom and/or aunts would always make sure they made just for him every year and now I've taken over that tradition every Thanksgiving and Christmas.
Since I'm no baker or master pie maker, it's literally the easiest thing to throw together in a bowl and you'd think I'd just whipped up a Tiramisu from scratch from the look of happiness on his face.
I looked up the origin of the recipe and according to NPR, many assume it was made at the Watergate Hotel in Washington, D.C., just as the Waldorf Astoria Hotel in New York gave us Waldorf salad. However, the fruity dessert has been around for much longer than its namesake hotel.
Apparently, these types of "salads" or "delights" became popular around the same time instant gelatin mixes were invented, making way for a whole new line of popular and easy desserts. That makes sense considering we made mandarin salad, strawberry salad and pistachio salad at Betty's using gelatin mixes. I'm sure most of us can think back to some crazy gelatin molds our aunts and grandmothers concocted.
Jell-O introduced a pistachio pudding mix in 1975 — just two years before President Nixon resigned — but the company didn't formally attach the Watergate name to the recipe until 1993. It was an odd name to attach the recipe too but for whatever reason, it's stuck.
The name likely came from Watergate cake, another green dessert made with pistachio pudding in the mix. NPR reported the first recipe they could find for the cake was from Hagerstown, Md., in 1974 just a month after Nixon resigned. The Hagerstown Daily Mail declared the cake "the newest thing on political and not-so-political menus." It credits the dish to Christine Hatcher, who says she "got the recipe from a friend who got it from a friend."
You can read more theories in the NPR story.
But if you just want the recipe, here you go:
1 (3.4 ounce) package instant pistachio pudding mix
1 (8 ounce) can crushed pineapple, with juice
1 cup miniature marshmallows
½ cup chopped walnuts
½ (8 ounce) container frozen whipped topping, thawed
I always double it so Matt has plenty of leftovers.