Archived Rumble
Partner with these nonprofits to support the environment
Tuesday, November 24, 2020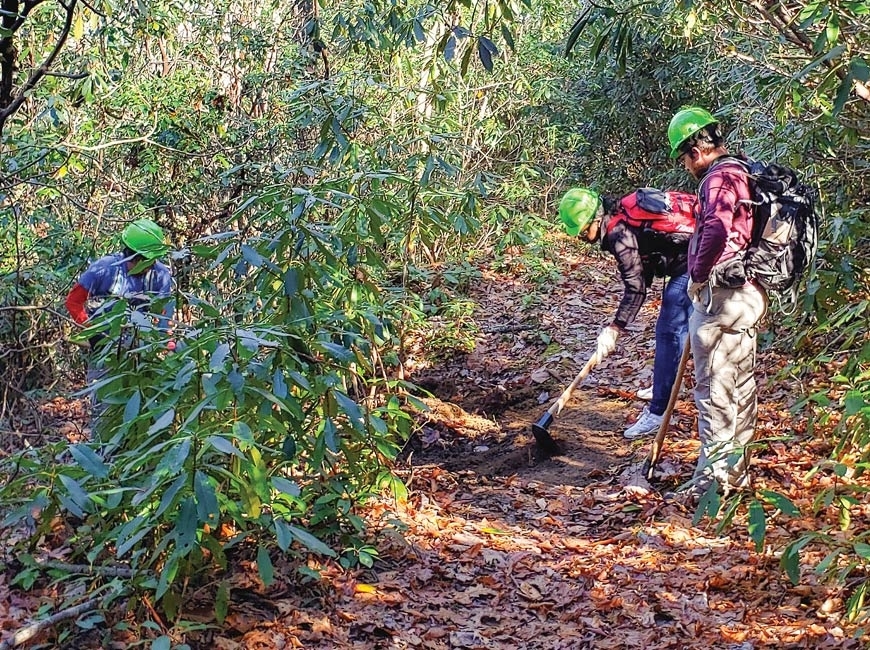 As a writer focusing on the outdoors, some of my favorite people to work with are the ones who power the area's many environment-oriented nonprofits. Generally speaking, they're passionate about their purpose and excited to involve as many people as possible in achieving it.
Figuring out which of the seemingly countless such local organizations are most worth your time can seem overwhelming, but here are some suggestions for those looking to step up their involvement in keeping the outdoors beautiful.
Support public lands. When it comes to infrastructure and visitor management needs, most public lands are woefully underfunded. That's where these organizations step in. They recruit volunteers to help educate guests in safe and sustainable use of the outdoors, maintain trails, pick up litter and pitch in wherever else they're needed. Many of them also raise funds to support other needs on the public lands they serve. If you're interested in getting your hands dirty while experiencing the beauty of Western North Carolina's outdoor spaces in the company of those who know them well, check out one of these organizations: Carolina Mountain Club, Nantahala Hiking Club, Friends of Panthertown, Nantahala Area Southern Off-Road Bicycle Organization, Pisgah Area Southern Off-Road Bicycle Association, The Pisgah Conservancy, Southern Appalachian Wilderness Stewards, Franklin's Friends of the Greenway, the Highlands Plateau Greenway, theBlue Ridge Parkway Foundation, Friends of the Blue Ridge Parkway, Friends of the Smokies and the Great Smoky Mountains Association.
Focus on education. The more people know about the natural world and their impact on it, the more likely they are to treat it well. At least, that's the theory that these groups are going with as they seek to share the wonder of the outdoors with young and old alike. To help spread the word — or learn something yourself — look up MountainTrue, Haywood Waterways Association, the Franklin Bird Club, the Highlands Nature Center, the N.C. Arboretum, Watershed Association of the Tuckasegee River, Pisgah Astronomical Research Institute, Outdoor Mission Community, The Wilderness Societyand Discover Life in America.
It's worth nothing that few of these organizations restrict themselves solely to one of the categories listed above. For example, Haywood Waterways has a laser focus on education but also hosts a multitude of litter pickups and other service projects. Likewise, Mainspring is a land trust, but it also makes education programming a priority. The list doesn't even address legislative advocacy — many of these groups do that, too. Point is, all the organizations listed above are doing great work and are worth checking out — and since it's more than certain that I missed someone important in this rundown, ask around your community to get a better idea of who is most active in your specific area.