Archived Rumble
Memories of a mother's cooking
Thursday, November 05, 2020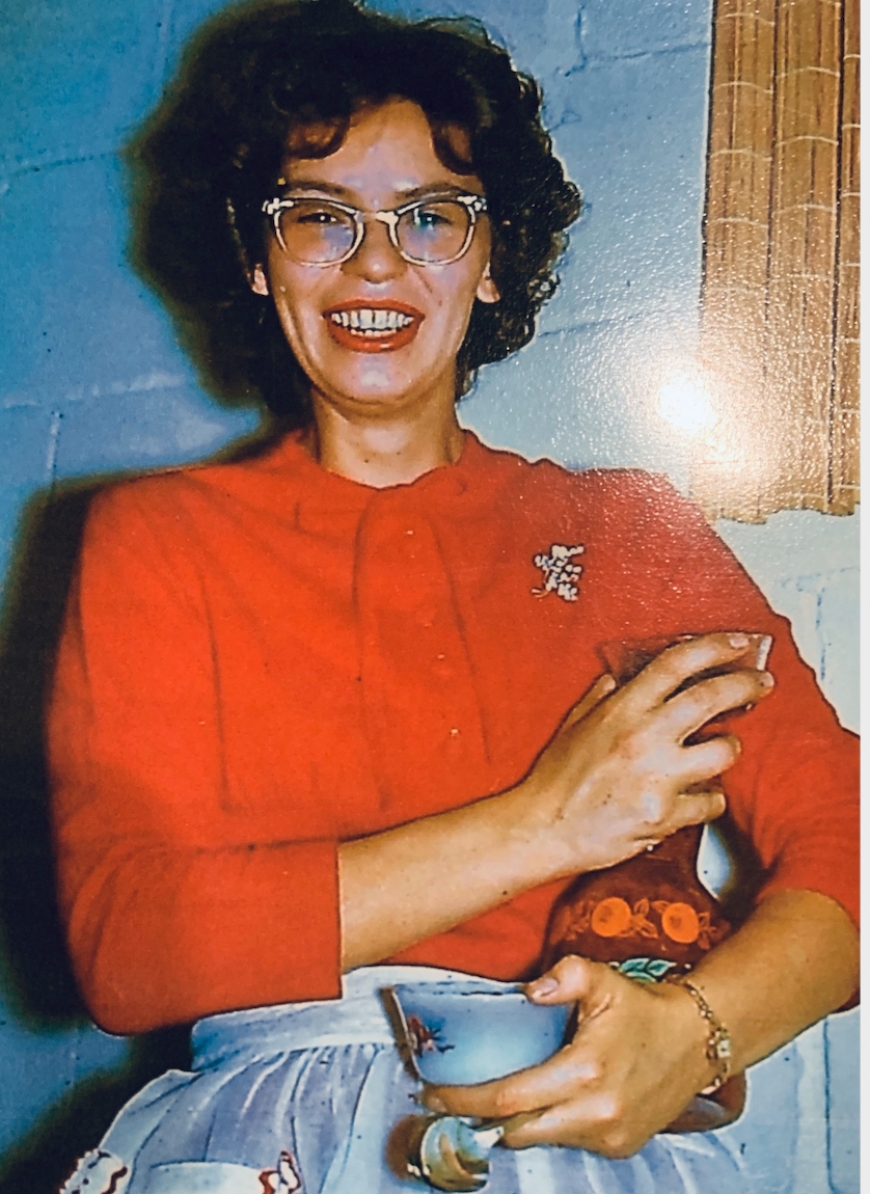 By Elizabeth Doone:
Your article was an inspiration and a reminder of the love and attention we received throughout our childhoods: time around the table.
Your mother, Loretta, learned the graces and love of GOOD cooking from our mother (your Mimi) and you will certainly pass these along through your work and your family. Additionally, your mom inspired the love of culture and the connection to food in your early travels to Mexico, Spain, and elsewhere. This culminated in your experiences in Costa Rica: A profound understanding of all that is important in life.
Experience is a great teacher, but also influences all our future actions. I want to share a story about Mimi that your mother may or may not have shared.
Our mom grew up in a harsher home than we understood as children. Her mother, Anne, was unable to marry the love of her life due to a life-changing car accident in her early twenties. She married Leo, our grandfather, who vowed to take care of her and their family.
I believe they struggled financially. Grandpa often worked odd jobs throughout his life. Mom grew up in a strict household in which food was orderly, like the life she led. Meals were organized and prepared as a matter of routine. She had spaghetti every Monday, meatloaf every Tuesday …. without variety.
When me, your mother and our siblings were young money was tight, and our meals reflected this, (Shit on a shingle = creamed beef on toast, canned spaghetti sauce with ground beef added etc.) but Mom's time in Okinawa inspired and influenced her cooking and her love of Asian culture.
While very young we experienced some of this inspiration. But she was like any mom, juggling the day to day of life with seven children!
So as we grew and were able to help in the kitchen and money was not so tight, our senses exploded. She bought neat contraptions and experimented with gourmet foods. With her food mill, she created delicious watercress soup. With the help of our watchful eyes, she'd put French Onion soup in individual ceramic bowls and we'd be responsible to ensure the cheese did not burn. When entertaining she'd fill her brass pagoda with sweet and sour sauce and meatballs or pork. The house would come alive with flavors as she deep fried Shrimp Toast to golden perfection, a unique concoction I've never experienced anywhere else.
Her spring rolls were better than any Asian restaurant, and her Asian cooking compared to the best. We took her beef and green beans for granted, as she shared her trade secrets, like cutting the beef while partially frozen to obtain the proper thinness.
Mom shared her love for us through her labor intensive meals. During the holidays, she'd prepared lists and begun preparations weeks out. The table was set days before, groceries were purchased and prep work was done ahead of time.
She began seeking out other culinary challenges as dining out included a greater variety and her palette broadened. She learned to make Moussaka and other dishes previously foreign to our taste buds.
Bored with her weekly meal routine growing up, she challenged herself to go thirty days without repeating a meal, and we were the fortunate beneficiaries! Oh imagine if we were all so creative!