Archived Rumble
Clean up and curate your newsfeeds
Wednesday, November 04, 2020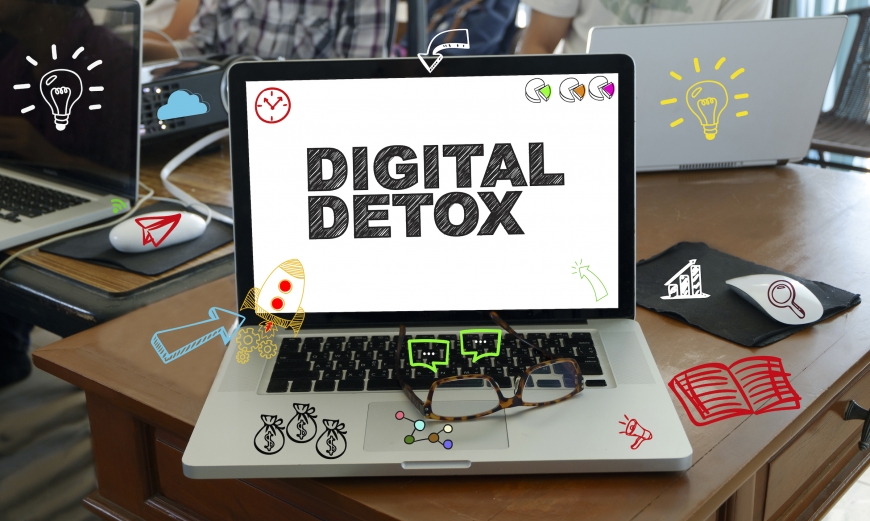 For the last few months my social media newsfeeds have been full of inspirational quotes, woo-woo goddess sisterhood memes, cute animal pictures, hiking suggestions and updates from the people in my life that show love, friendship, empathy, support and authenticity.
That's probably way different than the crap you've been seeing, right? You might still be seeing hateful quotes, racist memes, divisive politics, fake news and updates from misinformed family members and people you haven't seen since high school. It's all too much! Sometimes you just want to throw your phone across the room.
How many of you have sat there curating a thoughtful response to someone else's ignorant post, only to delete it because what's the point? No one changes anyone's mind and it just becomes an argument because no one can have a decent conversation anymore on the internet. Not feeling heard can quickly breed resentment and before you know it, you've created this horribly negative narrative in your head. I really think this knd of thought cycle is impacting people's mental health, especially with teens and young adults.
Experts all say the only way to remove all this negativity from your life is to get off social media. Well, social media is a big part of my job. It connects me to the community, it helps me promote the newspaper, my music, my nonprofit causes and it connects me with people I love that are far away. I don't want to lose all of the good just because there's so much bad. What I've learned is that I have total control over what I see on social media. Facebook, Instagram, Pinterest, Twitter — all of these platforms show us what we want to see if you send it in a positive direction.
It's time to clean up your newsfeeds and begin to curate the utopian world in which you wish to live. That doesn't mean you can't seek out a news story or go see what crazy nonsense Aunt Ethel posted today. It just means you won't be bombarded with posts that cause you anxiety and cost you mental energy. Here's what to do:
Step 1: Go through your friend list and unfollow anyone who is a known shit stirrer and negativity magnet. You don't have to unfriend. Unfollow just means you won't see their posts in your feed.
Step 2: Follow your friends you want to keep up with so you can see their accomplishments, their kids, their adventures — and support them with words of encouragement.
Step 3: Follow the pages of your favorite authors, artists and performers. Follow causes that are important to you. Follow a reliable news source if you wish. Follow local businesses and nonprofits to support them. Your newsfeed is like your vision board — follow pages and join groups that bring you joy and inspire you to do better.
Step 4: When you start seeing these newly curated posts come up on your feed, like them, comment on them, share them. That's how the platform knows, "Ah! She wants to see more of this instead of her 80-year-old grandfather's racist memes."
Step 5: This one is the most important — don't contribute to the dark side of social media. Now that you have a fresh newsfeed, you now have to be purposeful in what you post as well. You have to ask yourself whether your contributions to your friends' newsfeeds are productive and set an example for others.
You will be amazed at how much better you will feel after completing this process. It's like that feeling of organizing your desk or making up your bed with fresh linens. I know not everyone will be into seeing the woo-woo stuff I'm following these days, but I thought you might like to know some of the other inspirational pages I follow on Facebook and Instagram.