Archived Rumble
Pumpkin spice simple syrup
Wednesday, October 07, 2020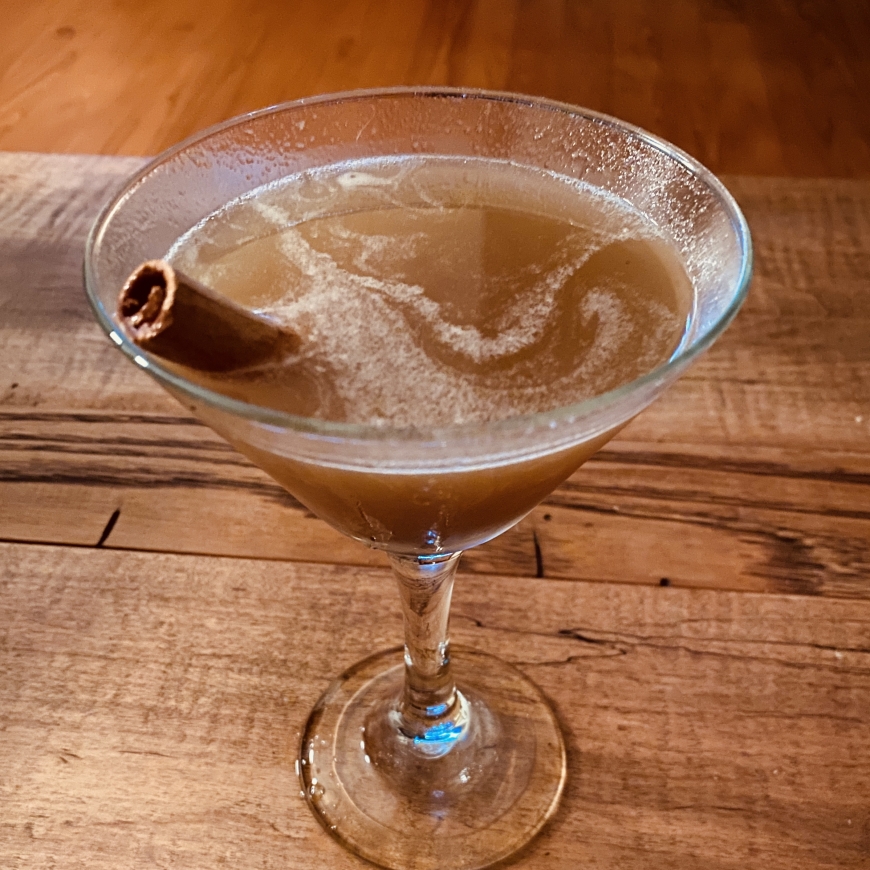 Last Tuesday was a cold and rainy early autumn day in the mountains. The kind that made you want to round out September wrapped in a blanket, reading a good book, listening to the rain fall.
Maybe it was also the kind that made you want whiskey, it sure was for me.That's partly because last Tuesday night was the first presidential debate, but also partly due to the gloomy fall weather. Either way, while I was driving home from work I resolved to make pumpkin spice simple syrup for a warm, after-dinner toddy to assist in getting through an hour and half of two old men yelling at each other. Exhilarating.
Turns out I wasn't the only one dreaming of pumpkin as the fall weather rolled in. After two different grocery stores were found to be completely devoid of canned pumpkin puree, I decided I was perfectly capable of doing things the hard way. So I left Ingles with a giant orange pumpkin in hand.
Infused simple syrups are easy. Equal parts water and sugar, plus anything and everything you want to flavor with. For this batch I sunk about a fourth of the pumpkin in the sugar water, slices of ginger, cinnamon sticks, cloves, allspice, and nutmeg and let it simmer for a few hours. Not only will you finish with a delicious syrup you can put in any drink or dessert, but it will smell like fall has invaded your home.
So whether you're gearing up for another unbearable debate night, or enjoying the fall weather, add some pumpkin spice simple syrup to it.
Recipe:
Equal parts sugar and water
Pumpkin (peeled and cubed, or can puree)
Cinnamon sticks (or ground cinnamon)
Ginger (fresh or ground)
Allspice
Nutmeg
Directions:
1. Combine sugar, water, pumpkin and spices in a large pot.
2. Let simmer for a few hours (I let mine go for about two hours, while cooking and eating dinner. Taste along the way and strain when it is to your liking.)
3. Strain through a fine mesh strainer, cheesecloth, or nut milk bag.