Archived Rumble
A letter to cancer
Wednesday, September 30, 2020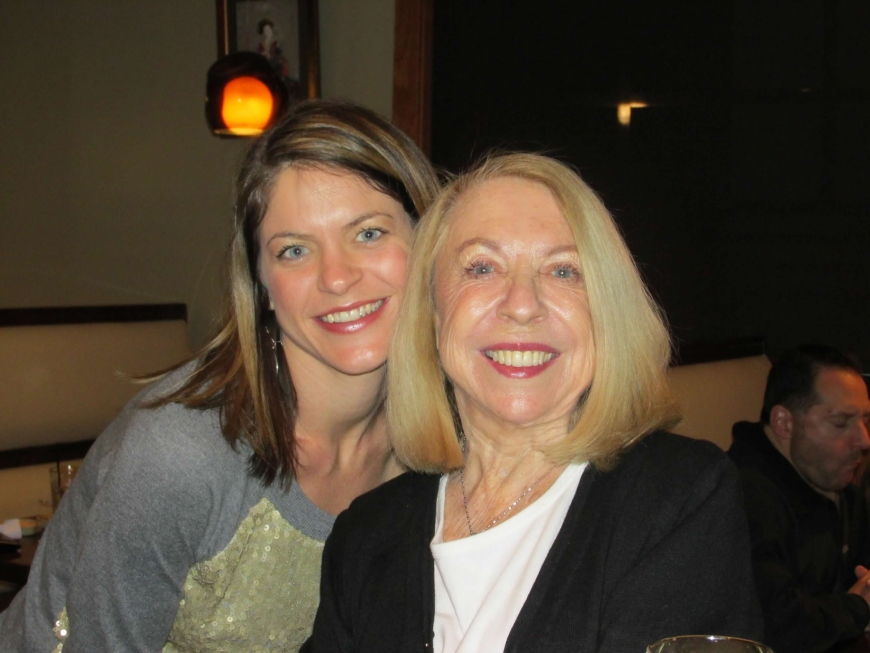 One nondescript day in May 2013 we had Sunday lunch plans. The morning had been a frenzy of cleaning and parenting my two little boys. I was excited to get out of the house so someone else could cook and serve me food.
When my parents arrived, I sensed something was awry when they walked through the door. They exchanged knowing looks. My dad guided the boys outside to play. My mom took my hand and led me into a bedroom. She seated herself and patted the space beside her. I sat down. Her face wore an expression of concern.
"What is it? What's wrong?" I asked.
"I have breast cancer," she responded.
The flowers on her dress swirled. The boys' laughter drifted through the window. The ceiling fan clicked as it went round and round.
I could not conjure words.
Only tears.
The following months were a blur with chemo appointments, radiation and surgery. We lifted my mom's spirits by keeping her busy and ensuring the grandkids were with her as much as possible. We made sure she rested and ate well. She was tired and sick, but she was steadfast in her quest to overcome the illness. It was during this time I wrote the following letter.
Dear Cancer,
At first glance you're merely a word, six black letters on a white page, seemingly harmless and irrelevant. But, you and I both know the truth. You are an evil word, one that comes out of the mouth with tears streaming and panic pulsating.
You are a parasite that claws deep into the breasts, the lungs, the pancreas, the ovaries, the blood, the brain. But you do more than scrape away the healthy cells that were so carefully created. You take away mothers and fathers, sisters and brothers, daughters and sons. You deplete innocent people of pride, immunity and strength.
As hated as you are, you are equally powerful. Only the most severe treatments can maybe, possibly, hopefully destroy you. Treatments that make your victims sick, weak, sad, amnesic. Treatments that do not dance in harmony with the perfection and intention of the human body.
In the end, though, here you are. So instead of wasting energy despising you, wanting to spit on you, I will turn away from you, for now. I will focus on the ones who are battling you, fighting to feel well enough to enjoy dinner with family, a walk on a sandy beach, or an afternoon with grandchildren.
We'll get you one day, Cancer. It may not be today. It may not be tomorrow. But one day, we'll get you.
Sincerely,
Susanna
About a year after her initial breast cancer diagnosis, my mom went into remission. She fought breast cancer with everything in her and won. The following months were full of joy and bliss. Sadly, she was soon thereafter diagnosed with multiple myeloma, another type of cancer. Two years later, in August 2016, she lost the battle.
We can't understand the trajectory of a person's journey on earth. I will never understand why my mom's life took a devastating turn, which left her loved ones grieving and heartbroken. Nonetheless, the strength with which she battled both cancers will inspire me forever. Grief changes a person. It makes one wiser and more grateful. As one of my favorite writers, Elizabeth Gilbert, said, "It's an honor to be in grief. It's an honor to feel that much, to have loved that much."