Archived Rumble
Cooking with stone fruits: an early fall treat
Wednesday, September 23, 2020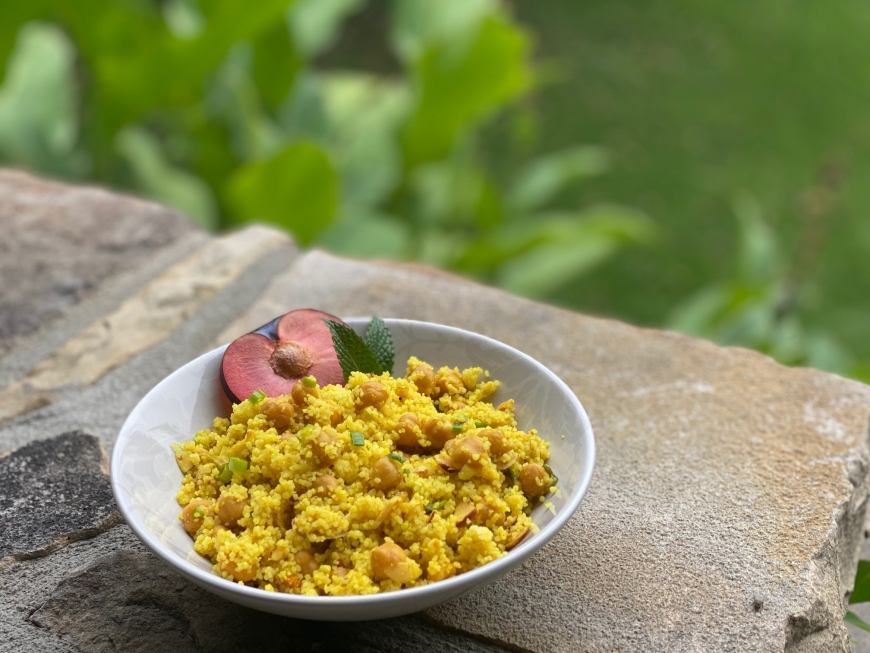 Literature abounds with references to stone fruits. They signal something luscious and, if not romantic, intensely pleasurable. But there is also something dark about them.
In Tolstoy's fable "The Plum Stone," Vanya is drawn in by the smells of a plum, though he has never eaten one. When he is alone, he gives into the temptation and eats the plum. Vanya's father, while trying to find out who ate the plum, tells his children that it is bad enough someone ate the plum and won't come forward. But worse, he says, is that plums have small stones in them and if you eat it, you will die before tomorrow. Vanya blurts out that he didn't eat it, he threw it out the window! His family laughs and he cries in shame.

The human fascination with these fruits is ancient and intense. They contain the flavors of late summer and are the perfect introduction to autumn.

Stone fruits are known in botany as drupes. A drupe is a fruit with a fleshy outer layer that surrounds a "stone" which encapsulates a seed. Think plums, peaches, nectarines, mangoes. Blackberries and raspberries are an amalgamation of dozens of tiny drupes, or drupelets. Figs, though technically an inverted flower, are also made up of many little drupes.

In the Appalachian mountains, late summer and early fall blend together for a slow descent into the cool quiet of winter. If we are lucky, harvest stretches long into the fall season. This is my favorite time of the year for melding flavors. The freshness of summer is often still around, but as the weather cools we look for the warm, comforting flavors of fall. Late summer stone fruits are a satisfying pair to those warmer autumn flavors. Roasted chicken with fig and thyme, peach glazed pork, curry with prunes and dried apricot, the list is endless.

This week's recipe for couscous curry salad with chickpea and plum is especially appetizing for late summer, and in our case, early fall. One of my favorite things about it is that it can be modified for whatever you have in your kitchen. No plums? Try peaches, nectarines, craisins, maybe even pomegranate seeds. No shaved almonds? Crush up any other nut you have at home — walnuts, peanuts, pecans. No lemon juice? Substitute any other citrus. No couscous? Gluten free? Substitute quinoa, rice, or chopped cauliflower. Regardless of what I use to make this recipe, I never skimp on the warm spices. Whatever you do, experiment, have fun, and enjoy mixing the flavors of summer and fall.

Recipe:
Couscous - 2 cups
Sliced almonds - 1 cup
Green onion - one bunch
Chickpea - 2 cans, (1 cup dried)
Plums - 3
Curry powder - 1 Tbsp. (plus salt and pepper)
Lemon Juice - 1 Tbsp.

Optional spices: garlic, ginger, turmeric, mustard, cumin, cinnamon
Directions:
Cook your couscous, or other grain, normally.
Heat oil in a pan. If you are using garlic, saute minced garlic in olive oil until aromatic.
Add all the spices you will use to hot oil and garlic. Make sure there is enough oil in the pan to coat the spices so they do not burn off.
Once the spices become aromatic, add chickpeas and diced plums to the pan. Cook until plums are soft and as gooey as you like.
Once the chickpea/ plum mixture has cooled off a bit, combine in a bowl with cooked couscous, sliced almonds, lemon juice and chopped green onion.
This dish is delicious warm or cold. Enjoy!