Archived Rumble
WNC Apple Orchards, Festivals and Corn Mazes
Wednesday, September 23, 2020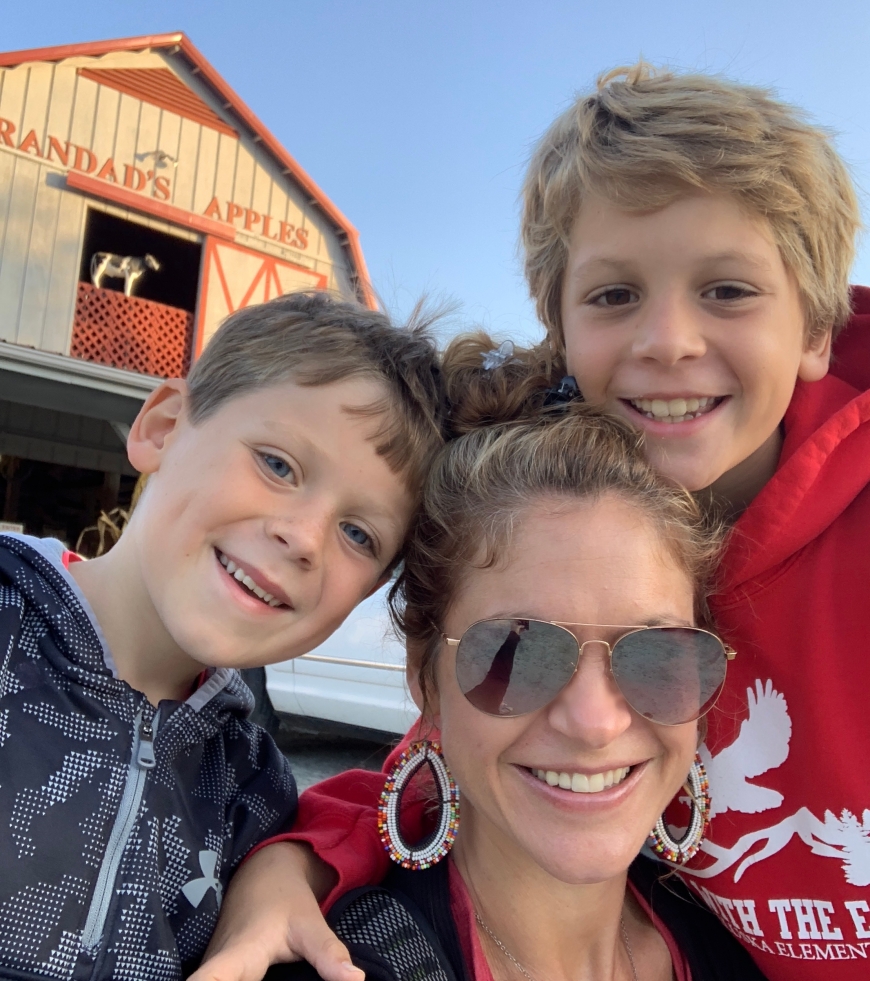 JUSTUS ORCHARD U-PICK PUMPKINS AND APPLES:
Address: 187 Garren Rd., Hendersonville, NC, 28792
Hours: Daily 8:30 a.m. to 6 p.m.
Cost: Various prices depending on size of pumpkin or amount of apples
Summary: U-pick apples, blueberries and pumpkins. Fun for all ages with traditional fall activities.
Address: 2951 Chimney Rock Rd., Hendersonville, NC, 28792
Hours: Daily 8 a.m. to 5 p.m.
Cost: Various costs depending on what you buy and which attractions you enjoy (corn maze, apple cannon, etc.)
Summary: Enjoy a 70-acre family farm with a 5 acre corn maze, cow train rides, apples, pumpkins, family photo stations, goats, and more.
Address: 3403 Greenville Highway, Flat Rock, NC, 28731
Hours: Daily 9 a.m. to 6 p.m.
Cost: Various costs depending on what you buy
Summary: Panoramic mountain views, orchard ponds with ducks and geese, 'barnyard' area with sheep, goats, chickens, turkeys and more, a bamboo forest to explore, picnic areas and, of course, a mountaintop of fragrant apple and fruit trees, pumpkins, and festive atmosphere.
PERRY'S BERRY'S WINERY & FARM:
Address: 1136 Browning View Rd., Morganton, NC, 28655
Hours: Open Fri.-Sun. 2-6 p.m.
Cost: Varies depending on what you purchase
Summary: Attractions limited due to COVID guidelines; farm store and winery are open
ELIADA HOME'S ANNUAL CORN MAZE "FIELDS OF FUN":
Address: 2 Compton Dr., Asheville, NC, 28806.
Hours: Opens for the season Sept. 25. Due to COVID-19 restrictions, they are offering appointment slots to maintain safety and limit the number of people at the maze at once.
Fridays:
Saturdays and Sundays:
9-11 a.m.
11:30 a.m.-1:30 p.m.
2-4 p.m.
4:30-6:30 p.m.
Cost: $12 for adults and children 4 and older, children 3 and under are free
Summary: 12 acre corn maze, pumpkin patch, storybook trails, spider web climb, corn box, giant tube slides, and more. All proceeds go to Eliada Children's Home.
APPLE HARVEST FESTIVAL
Date: Saturday, Oct. 17, 2020
Address: Downtown Waynesville, N.C.
Hours: 10 a.m. to 5 p.m.
Summary: This popular annual event is hosted by the Haywood County Chamber of Commerce. Stroll the streets of downtown Waynesville to shop arts and craft vendors, enjoy delicious festival food and apple delights, and listen to live music.
Address: 4168 Pisgah Dr., Canton, NC 28716
Hours: Sept. hours are Fri. 4-9 p.m., Sat. and Sun. 1-9 p.m; Oct. hours are Wed.-Fri. 4-9 p.m., Sat. and Sun. 1-9 p.m.
Cost: $8/person, 3 and under free (hayrides are an additional $2)
Summary: Corn maze, mini-mazes, haunted mazes, pumpkin patch, corn box, camp fires, hay rides. Check or cash only.
FIRST UNITED METHODIST CHURCH PUMPKIN PATCH:
Address: 566 South Haywood St., Waynesville, NC, 28786
Dates: Opening Oct. 10, 2020
Hours: Open daily from 10 a.m. to 6 p.m. (until pumpkins are sold out)
Cost: $.50 on up (depending on the size of the pumpkin)
Summary: This pumpkin patch, located in downtown Waynesville, is a fun event for the entire town. It's not only a great place to purchase pumpkins but also a fun photo backdrop for fall pictures.
JETER MOUNTAIN FARM
Address: 1126 Jeter Mtn. Rd., Hendersonville, N.C. 28739
Hours: Sat., 9 a.m. to 4 p.m., Sun. 10:30 a.m. to 3:30 p.m.
Cost: Prices vary depending on which types and how much fruit you pick
Summary: Offers a variety of apple types, pumpkins, blueberries or grapes for u-pick