Living Well
Searching for philosophy
Wednesday, September 25, 2019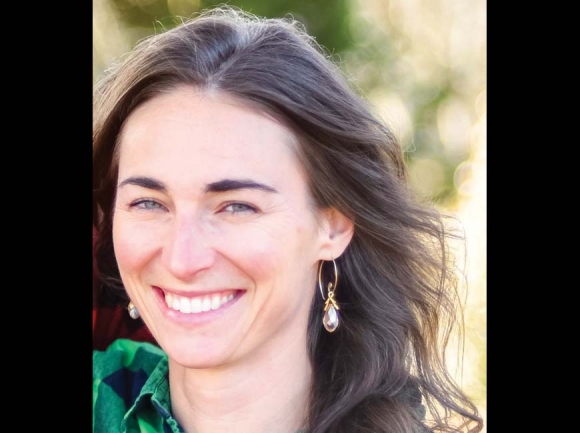 Tara Hogan.
By Tara Hogan • Guest writer
What is your health philosophy? What keeps you going? Now more than ever, we need to be looking up from our devices asking ourselves these questions. Depression, anxiety, chronic pain and lifestyle diseases are rampant. Defining a strong health philosophy may be the answer the mystery of our culture of dis-ease.
A lack of philosophy is dangerous not only for one's self but also to communities at large. Philosophy defines a person, beliefs and behaviors. Having a philosophy on health could be the single most important philosophy you could ever define in your life.
The chiropractic profession was founded on a philosophy, science and art for health. Few people know or truly understand this about chiropractic, and sadly some chiropractors don't even get it. If you have ever been curious about why chiropractic is more popular than ever and why it has succeeded since 1895, read on.
First, for any of this to make sense, one must entertain the idea that the human body is a perfect structure and is completely self regulatory. For every cause there will be an effect.
The Chiropractic Premise: The body is formed, born and healed by a force called innate intelligence. A simple example of this is a superficial cut on the skin that heals itself. A more complex example would be a mother's body producing healing immunoglobulins in breast milk for her sick baby.
Chiropractic was founded on ideas such that when the body is given proper nutrients, sleep, water and basic essentials it will function in healthy adaptive ways. A basic essential of the body's function is proper framework of the spinal column, which protects our nerves. The chiropractic spinal adjustment is a way to positively influence spinal structure that is "off" and causing misfiring nerves. When improved spinal alignment is procured, the body may perform at optimum adaptation, which is our natural birthright.
Let us use the example of chronic childhood ear infections. I once heard a mom say she felt the hospital should give out coupons for ear tubes when a baby is born. According to her philosophy, she believed that ear infections are inevitable for all children. Chiropractic philosophy would ask, "What is blocking this child's health? Is there stress on crucial parts that control for ear drainage? Is there an undiagnosed food sensitivity taxing the child's immune system? Why is it that the child cannot defeat infection even with repeat antibiotic usage?" Chiropractic searches for the why instead of assuming that chronic infection is an inevitable part of life. There is always an underlying cause to every ill. And the lack of drugs is not usually the cause.
In the last 20 years many studies have proven that chiropractic resolves back and neck pain. But this is purely a side effect of what is actually going on inside the body after chiropractic care. Nerve flow getting restored to the body tissues is what happens. Innate automatic healing of the self is what expresses.
Anytime nerve flow is inhibited by spinal column malposition it will express itself less clearly and symptoms occur. Causes for nerve inhibition include trauma, repetitive motions, or even emotional stress. Pain is an extremely common symptom to be expressed, but chronic illness, and inability to heal with drugs or surgery may be due to the fact that the body's natural healing forces have been inhibited by an incorrect postural structure.
The human species has proven to be highly intelligent, adaptable and capable of performing amazing feats. Even if the body is not given proper nutrition and sleep, loads of stress, plus a crooked spine, it is still able to adapt for some time. When inadequate physical structure, toxic environment, emotional stress, and mental load on the body is too much to bear, the human ability to behave intelligently, adapt to the environment and perform as a normal human will be compromised and the body will exist in a state of dis-ease.
Chiropractic opens us up and leads us on a journey that our body, mind and spirit may never have been able to conceive before. Spinal alignment is only the tip of the iceberg when it comes to the chiropractic paradigm. If you are curious or want your body to work better, please come visit us at Blue Mountain Chiropractic. It is our mission to help you achieve your highest potential in life by restoring your body. And above all else, we care.