A&E Latest
Historical novels can take us to the past
Wednesday, September 20, 2023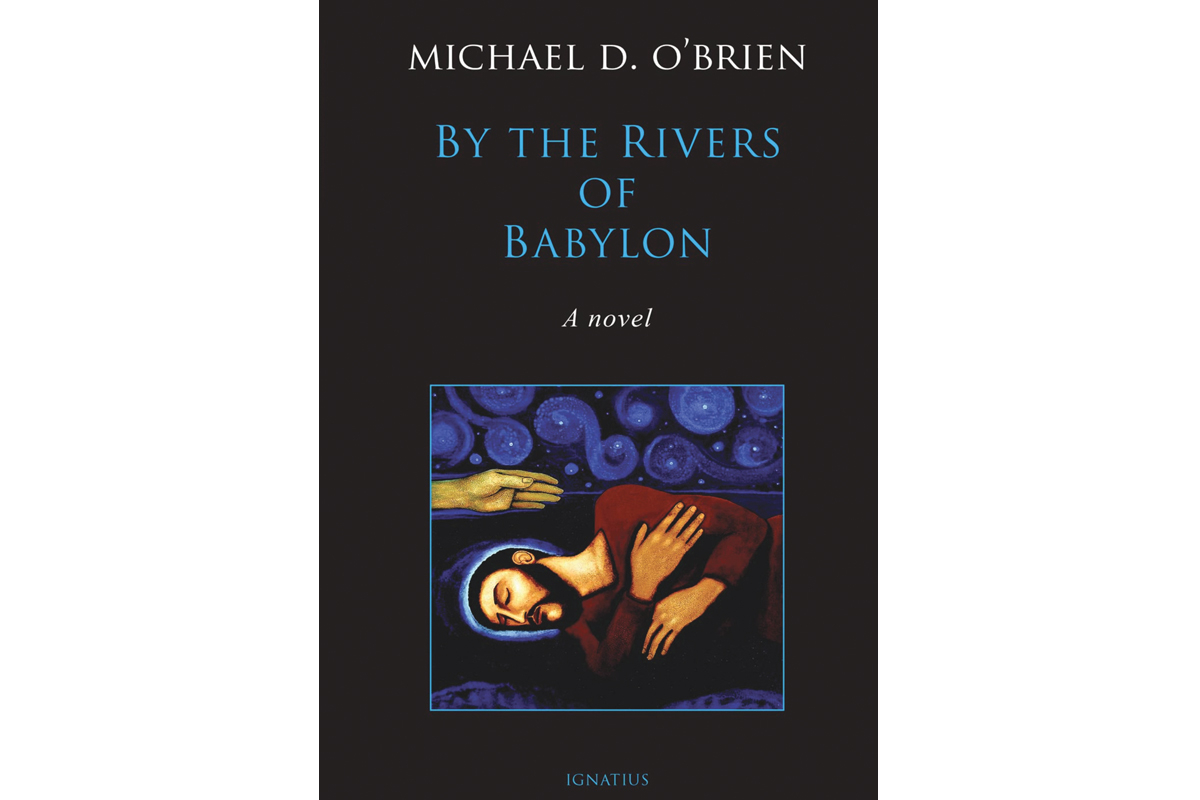 The best historical novels mesmerize readers. They cast their spell and whisk us out of the present and into the bygone days of the past.
The writer creates a living, palpable world in which the reader is no longer sitting on a sofa in the den but is instead breathing the air of Renaissance Italy or Imperial China. The characters leap from the page, as alive to us as our neighbors, their manners and dress exotic and enticing, their ambitions, thoughts, triumphs and trials familiar and gripping.
In her "Kristen Lavransdatter" and "Master of Hestvigen" books, Nobel-prize winner Sigrid Undset performs this magic and we awake in medieval Norway. The novels of Kenneth Roberts transport us back to an America in the days of the French and Indian War and the American Revolution. Michael Shaara's "The Killer Angels" takes us to early July of 1863 and the fields and woods of Gettysburg, where the generals play with dice and the stakes are life or death.
"By the Rivers of Babylon" (Ignatius Press, 2022, 391 pages) delves even deeper into time, resurrecting the cities of Jerusalem and Babylon of the 6th century B.C. Author Michael D. O'Brien centers his story on the developmental years of the Old Testament prophet Ezekiel, or Yezekiel. When we first encounter him, Yezekiel is shepherd boy living with his family in a village, practicing often with his sling to keep wild animals from the sheep and enjoying the days he spends outdoors. Later, in part through his family's connections in Jerusalem, he goes to live and study in that city, and so becomes a worker in the Temple, preparing for the priesthood.
After some years, the city and its tiny kingdom fall prey to the empire of Babylon. These invaders seize Jerusalem, ransack the Temple, and then force many of the inhabitants, including Yezekiel, into servitude and march them off on a long journey to Babylon itself. Once there, they must build crude brick huts for themselves in a special enclave, and then go to work for the Babylonians. Eventually, they are permitted to grow gardens and engage in trade.
During this "Babylonian Captivity," Yezekiel learns the art of making brick from clay and straw while constructing huts for his fellow Jews. He lives humbly, assisting others whenever he can, and meets his future wife, Leah — she has disguised herself as a boy to avoid the sexual advances of her captors — when he builds a small house for her mother. With mixed success, he and some of his companions strive to keep their faith alive in the midst of many temptations and trials, founding a place of worship, praying and encouraging others to maintain the practices and beliefs of their religion.
O'Brien's storytelling skills combined with his obvious knowledge and research into this era makes us a part of Yezekiel's world. In his description of the forced march to Babylon, for instance, O'Brien recreates what the captives must have experienced as they plodded along the dusty roads. Here is a word picture from a short part of that march that is typical of the author's style of writing and powers of imagination:
"Scattered everywhere are date palms swaying in the hot wind. Intermingled with the constant agriculture is extensive industry: the clanking of hammers on metal, tall furnaces belching fire, the thwacking of weaving looms in open-fronted roadside shops, and hundreds of cookfires sending up columns of smoke beside houses made of yellow-brown brick."
O'Brien brings this same keen eye for detail in his presentation of Jewish history, religious customs and daily life. As when we read Sigrid Undset on the Middle Ages, we realize in particular the enormous part played by faith in the lives of these ancient people. From some of their eating habits to their daily prayers to religious festivals, the devout gave themselves to their religious beliefs and practices in a way few of us can imagine today. By so adeptly setting us among these people, O'Brien draws us into that life and makes it real. "By the Rivers of Babylon," then, offers us the gift of all good historical fiction: It lures us into the mind and spirit of our ancestors.
Finally, "By the Rivers of Babylon" passes one more test that determines excellent historical fiction. It speaks to the present, giving readers inspiration, hope and guidance in their personal troubles and in the confusions of their era.
Near the end of the novel, Yezekiel must bury one of his good friends, murdered by two Babylonian soldiers for the minor offence of hunting. Over this crude grave, Yezekiel remembers his friend's recent words, which we realize has served as one of the book's themes: "Captivity is not a matter of exile in alien lands and kingdoms and empires. The only true sanctuary is in the heart of the soul."
This idea brought to mind a line from Viktor Frankl's "Man Search for Meaning": "Everything can be taken from a man but one thing: the last of the human freedoms — to choose one's attitude in any given set of circumstances, to choose one's own way."
Yezekiel in his Babylonian captivity and Frankl in a Nazi concentration camp both teach a similar lesson. Whatever tribulations come our way, we have within us an interior sanctuary where we can choose to be masters and protectors of the self.
(Jeff Minick reviews books and has written four of his own: two novels, "Amanda Bell" and "Dust On Their Wings," and two works of nonfiction, "Learning As I Go" and "Movies Make the Man." This email address is being protected from spambots. You need JavaScript enabled to view it..)