A&E Latest
A taste of home: Haywood catering company celebrates 30 years
Wednesday, September 13, 2023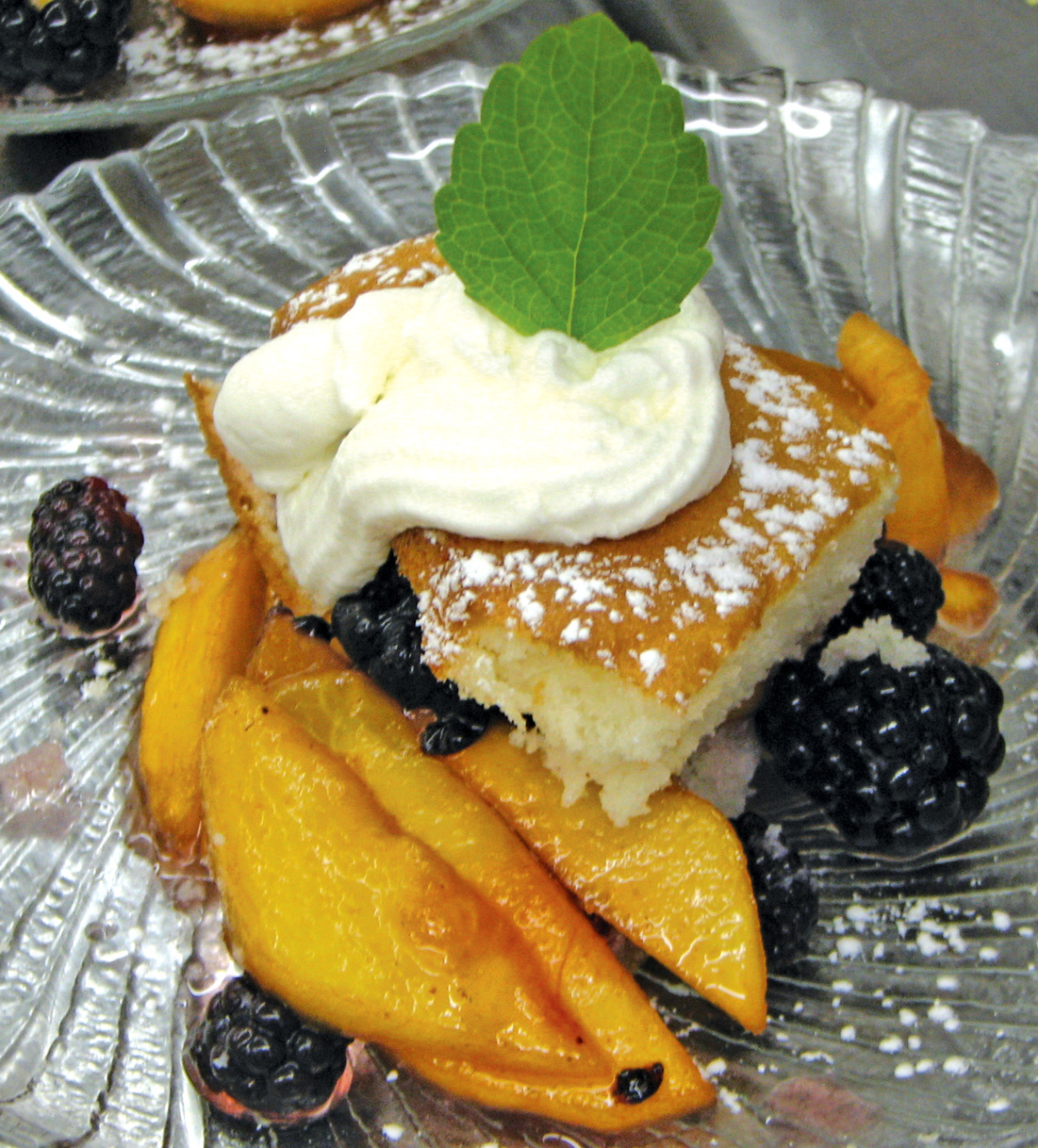 Absolutely Yummy Catering is a beloved WNC business. File photo
With a motto of "Your Taste is Our Desire," Absolutely Yummy Catering has been a longtime mainstay in the Haywood County and greater Western North Carolina culinary scene.
"Being a chef was in my blood and catering is my other passion," said Michelle Briggs. "It's so cool to sit with folks and create a menu together for their special event. I could show you a hundred menus and you might not like any of them — so, let's create what you want."
Executive chef and owner of AYC, Briggs is a familiar, beloved face in these mountains and has been since she first came to these parts in the 1980s from her native Great Britain. For Briggs, it's all about conjuring pure enjoyment through the intricate, sacred art of cooking.
"That's what makes a chef — we aim to please," Briggs said.
Briggs' culinary journey began as a young kid. Initially, she had thought of becoming a hairdresser, but those aspirations quickly dissipated once she found immense joy coming up with recipes and dishes in her mother's kitchen — the cooking bug bit hard.
"[Cooking] is what I chose at 14 years old in England," Briggs said. "And it will always be my passion wherever I shall dwell — it feels good to see people smile when they eat your food."
By the 1980s, Briggs entered Thanet College in Broadstairs, England, ultimately receiving her culinary degree. From there, she found herself at the former Regent Palace Hotel in London. The iconic property was home to 1,000 rooms, which meant Briggs hit the ground running to feed the multitudes of guests and events onsite.
In the mid-1980s, Briggs headed for the United States where she became a baker at Camp America in Hendersonville. Her experience and expertise at the Regent Palace provided Briggs the wherewithal to meet the needs of hundreds of people — breakfast, lunch and dinner.
Michelle Briggs. File photo
"[And] Western North Carolina [became] my home," Briggs said. "It is where I made a good life, have had many good opportunities, have built my career and reputation."
To note, beyond her own endeavors within AYC, another arm of the company, St. Andrews Square, will celebrate 30 years in business at a special community event on Sept. 16 in Waynesville.
Originally launched by Joan and Alex Robb in 1993, SAS was (and remains) an authentic Scottish catering outfit. The company gained notoriety in the annual Apple Harvest Festival in Waynesville and other popular Scottish gatherings around the Southeast, including the Loch Norman Highland Games in Huntersville.
"I first met the Robbs at [the former] Bele Chere [Festival] in Asheville in the mid-1990s," Briggs recalled. "[At that time, SAS was] the only Scottish food business in the Southeast."
For Briggs, when she first came across the SAS, she was happily surprised to find culinary treats she missed from back home "across the pond" — meat pies, haggis pockets, sausage rolls, bridies and so forth.
"What a treat for me being from Great Britain and seeing such authentic food from my homeland [here in Western North Carolina]," Briggs noted.
And although AYC was rising to the occasion and thriving in its own right, when the opportunity presented itself in 2015 to purchase and take over SAS, Briggs jumped at the chance.
"It took [the Robbs] a while to sell it to me. They wanted the right person to carry on the tradition — I felt so honored," Briggs said. "When SAS fell into my lap, it is another avenue of culinary that I choose to learn and perfect — it's a niche and we all need a niche in business."
With the SAS anniversary right around the corner and AYC now a steadfast business right here in our backyard, Briggs is taking a moment here and there lately to reflect on her respective path in life.
"I would have never thought this would be where I am now," Briggs said "I see myself doing [this for] the next 20 years and handing it off to another person who is as passionate as the Robbs and myself are — it is good to educate and share with people on different cultures of food."
Want to go?
As part of Absolutely Yummy Catering, the St. Andrews Square 30th anniversary party will be held from 2-5 p.m. Saturday, Sept. 16, at 294 North Haywood St. in Waynesville.
Hosted by owners Michelle & Phil Briggs and founders Joan & Alex Robb, the event will feature authentic Scottish food, drink and culture.
There will also be bagpipe music by Michael Waters from 2-4 p.m. and representatives of the Scottish Society of Franklin. Wear your kilt.
For more information on Absolutely Yummy Catering and to book an event, contact Michelle Briggs at 828.246.9815 or email her at
michy­This email address is being protected from spambots. You need JavaScript enabled to view it..
Michelle Briggs' Cooking Awards
• 1st Place Winner of Select Registry Breakfast Cook-off
– $10,000 Grand Prize 2006
• 2nd Place Winner of NC Best Dish Competition
– Award Presented by Bobby Flay 2007
• 2nd Place Winner of NC Best Dish Competition
– Award Presented by Bobby Flay 2008
• Trip Advisor's Award of Excellence 2011-2015
• 1st Place Winner of Peoples Choice Award of Best Bed &
Breakfast in Haywood County 2012
• 2nd Place Winner of Taste of Chocolate Competition 2012
• Recipes Published in NC Bed and Breakfast Association Cookbook 2012
• 1st Place Winner of Peoples Choice Award of Best Bed & Breakfast in Haywood County 2013
• 1st Place Winner of Taste of Chocolate Competition 2013
• Recipes Published in NC Bed & Breakfast Association Cookbook 2013