A&E Latest
Are you ready for MollyFest?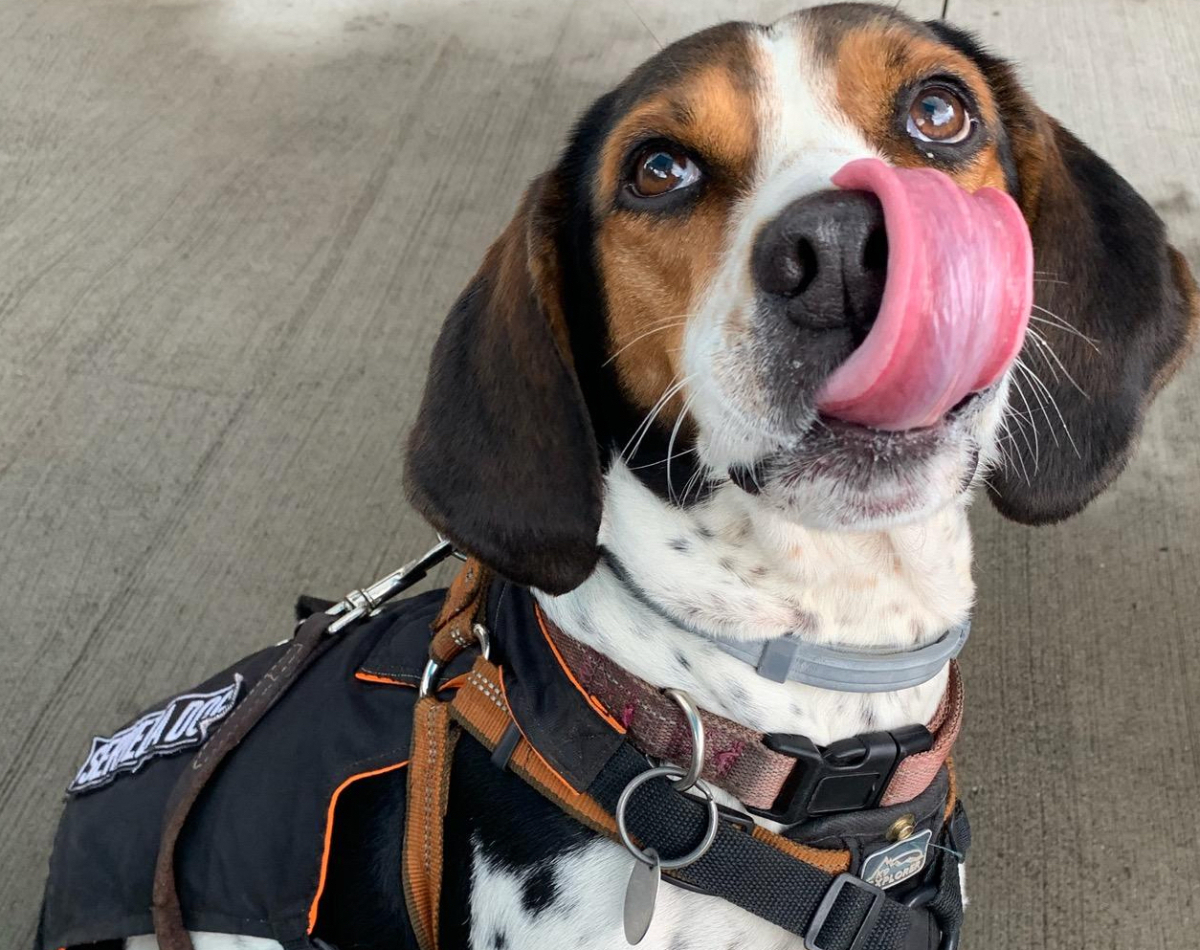 Molly is a celebrity dog in Haywood County.
File photo.
In honor of a beloved local canine celebrity, MollyFest will take place from 1-4 p.m. Saturday, June 3, at Frog Level Brewing in Waynesville.
A fundraiser for ACVO Vision for Animals Foundation, the event will celebrate Molly, a blind 11-year-old beagle walker mix who frequents the brewery. Last year, over $2600 was raised last year for SARDS (Sudden Acquired Retinol Degeneration Syndrome), which is the disease affecting Molly.
"Since she went blind a couple years ago, she's had a real health struggle, because the blindness affects her autoimmune system, which led to her getting meningitis and almost dying," said Wayne Ruth, Molly's owner. "But, she's pulled through and is in better health these days. Even though she can't see, she's a pretty active dog as people who have met her can attest to."
There will also be a silent auction. The event is free and open to the public. 828.454.5664 or froglevelbrewing.com.