A&E Latest
Sylva 'Community Quilt Days'
Wednesday, February 22, 2023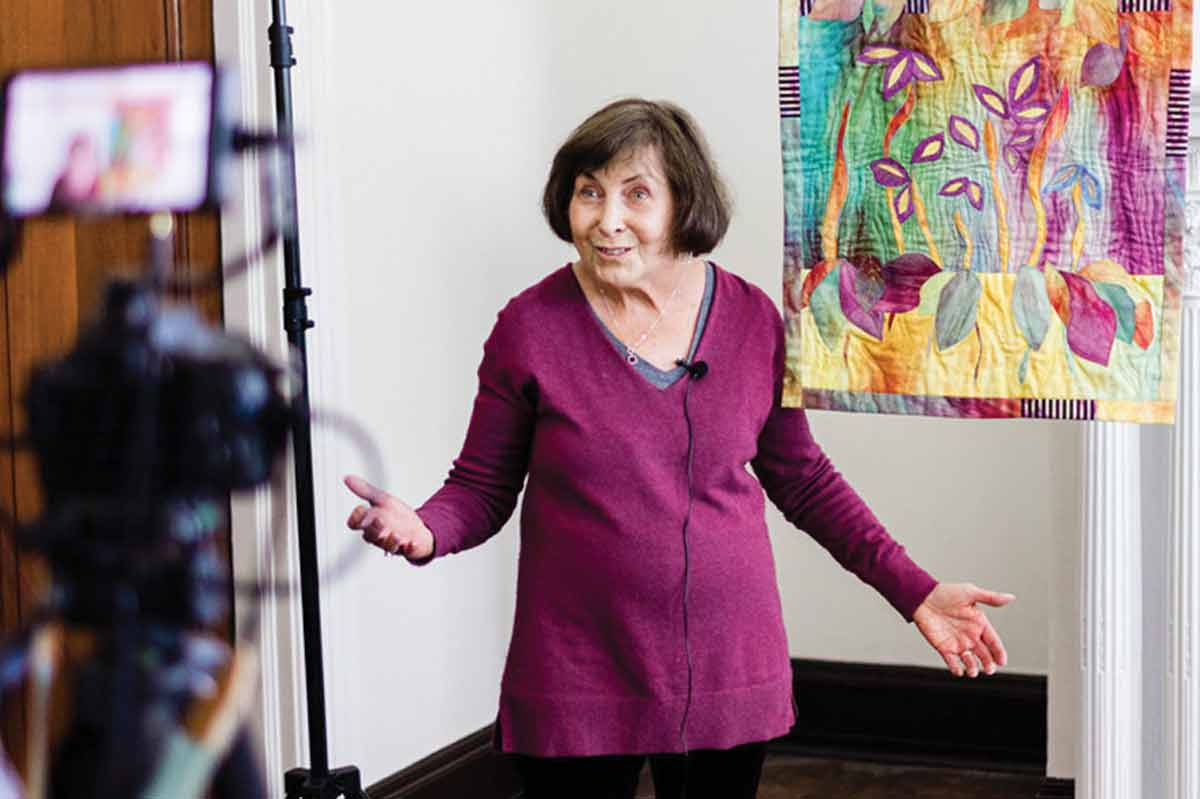 Norma Bradley of Asheville and her quilt that celebrates the life of a friend. (Quilt Alliance photo)
The nonprofit Quilt Alliance and the Jackson County Public Library in Sylva will present two free "Community Quilt Days" in March.
• Saturday, March 25: Noon to 4 p.m. Sign up for a time slot to bring in your quilts (ones you've made or ones you own) to share and document. There will be photo and video stations set up and an interactive station for attaching labels to quilts. A quilt historian will be available to help identify quilt patterns and other details of vintage and antique quilts.
For information on the Quilt Alliance, visit quiltalliance.org/communityquiltdays. You can also call the library at 828.586.2016 or email at This email address is being protected from spambots. You need JavaScript enabled to view it.. This program is co-sponsored by the Friends of the Jackson County Public Library.
The Jackson County Public Library is a member of Fontana Regional Library. To learn more, go to fontanalib.org.