A&E Latest
Finding a sense of balance: Cherokee artist unveils latest pieces
Tuesday, January 17, 2023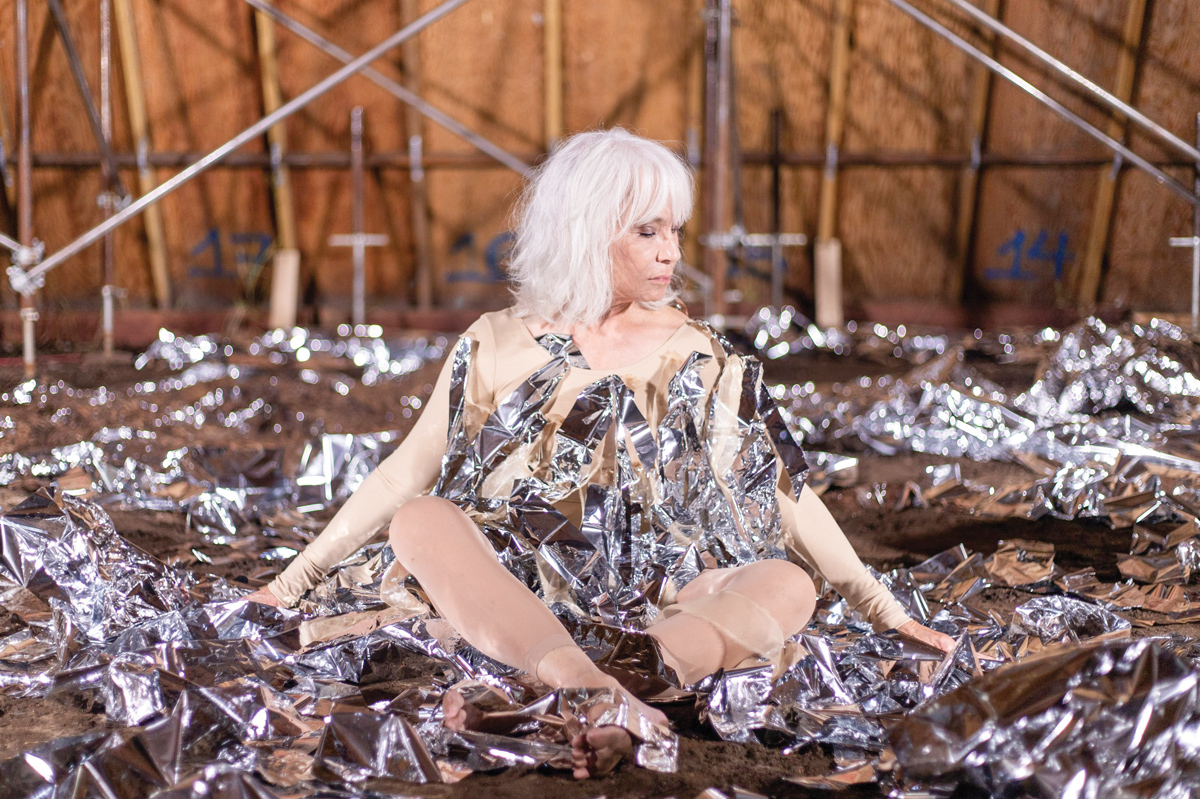 A Cherokee artist, Luzene Hill aims to bring awareness and appreciation to many aspects of the indigenous culture. (Donated photo)
Balance, rhythm, and equilibrium are all words that mean so much, yet we as a society struggle to grasp the essential part they play in our lives. In many native and indigenous cultures, the practice of balance remains a focal point in daily life, and it is regarded as one of the most important aspects of the community.
Luzene Hill of the Eastern Band of Cherokee Indians is an artist who wants to shine a light on this issue, using her striking performances and sculpted art to communicate her messages of native sovereignty and the treatment of native women — allowing the viewer to dive deeper into how indigenous cultures are heard and felt in these times.
Last week, I was able to have an engaging conversation with Hill, a woman whom I have found inspirational, and whose work I find compelling, especially her recent piece, "Revelate," which will be installed at the Asheville Art Museum later this month.
Over the last few decades, Hill has produced varying works that have focused on trauma and violence against women, specifically indigenous women, and the heartbreaking statistics that the public has little to no knowledge of.
With this current exhibition, Hill touches on this topic by looking toward the root of the issue, the lack of balance and rhythm within our current culture. She employed the philosophy of Olin, the Nahuatl word for the natural rhythms of the universe, to verbally describe the message that she conveys through the piece. Integrated into this new work, similar to her other installations, she designed a cape using mylar safety blanket material symbolizing the show of care and movement.
When creating the cape, she found the sound of the material had a unique rhythm to it, which then became another layer to the art representing the act of not talking, but listening. This scene is one that Hill herself has experienced. When visiting her family in the Qualla Boundary as a child, she would repeatedly find her grandparents and other family members together not talking, but sitting and listening to the world around them.
"I was struck by how much listening was done here," Hill said. "Whether alone or amongst others, inside or outside, you're sitting and listening — being aware and feeling comfortable in the not talking."
A recent work by Luzene Hill. (Donated photo)
Along with the mylar cape and sound recording, the installation is also accompanied by several drawings from another of Hill's works called "Matrilineal." These drawings illustrate matriarchal cultures before the introduction of patriarchy via colonialism.
Breaking down the mindset that equality is impossible between matriarchy and patriarchy allows us as a community to heal from generations of damage inflicted upon women in our current society. A community can heal once the acceptance and understanding are that both sides are complimenting opposites meant to uplift, take care of, and look after one another.
"This is emphasizing to non-native people that this was the way indigenous people moved through their lives," Hill said, specifying the way the Cherokee people embraced the women in the community.
Women were a part of the decision-making, and heavily involved in all aspects of life, being regarded as equals and held in high regard, there was no violence, and no need to dominate and that foundation led the Cherokee people to be stronger as a whole.
I inquired how moving from Atlanta to the Qualla Boundary is inspiring her work and how it feels to create on her ancestral land.
"It makes me feel strong, but it also makes me feel that I am clear about who I am. Growing up biracial, my father was full-blooded Cherokee and my mother was white," Hill said. "I felt neither 'this' nor 'that,' but coming back to the land and living here, I feel very supported just being in the presence of other Cherokee women. It feels wonderful. Doing this here and living here is more satisfying — I am more confident about the work I am doing."
With this recent installation, Hill intends to present the work as women, notably native and indigenous women, being big and taking space, being equal but also being powerful and finding the balance within themselves.
"This is all about power, stability and balance of strength and asserting it — claiming it and really practicing it," Hill said.
Want to go?
Luzene Hill's "Revelate" will be at the Asheville Art Museum from Jan. 27 through May 15. Additionally, Hill has a piece in the group installation "Disruption," located at the Museum of the Cherokee Indian in Cherokee, which will be showcased until Sept. 11.
For more information, click on luzenehill.com.