A&E Latest
Celebrate Robert Burns across WNC
Tuesday, January 17, 2023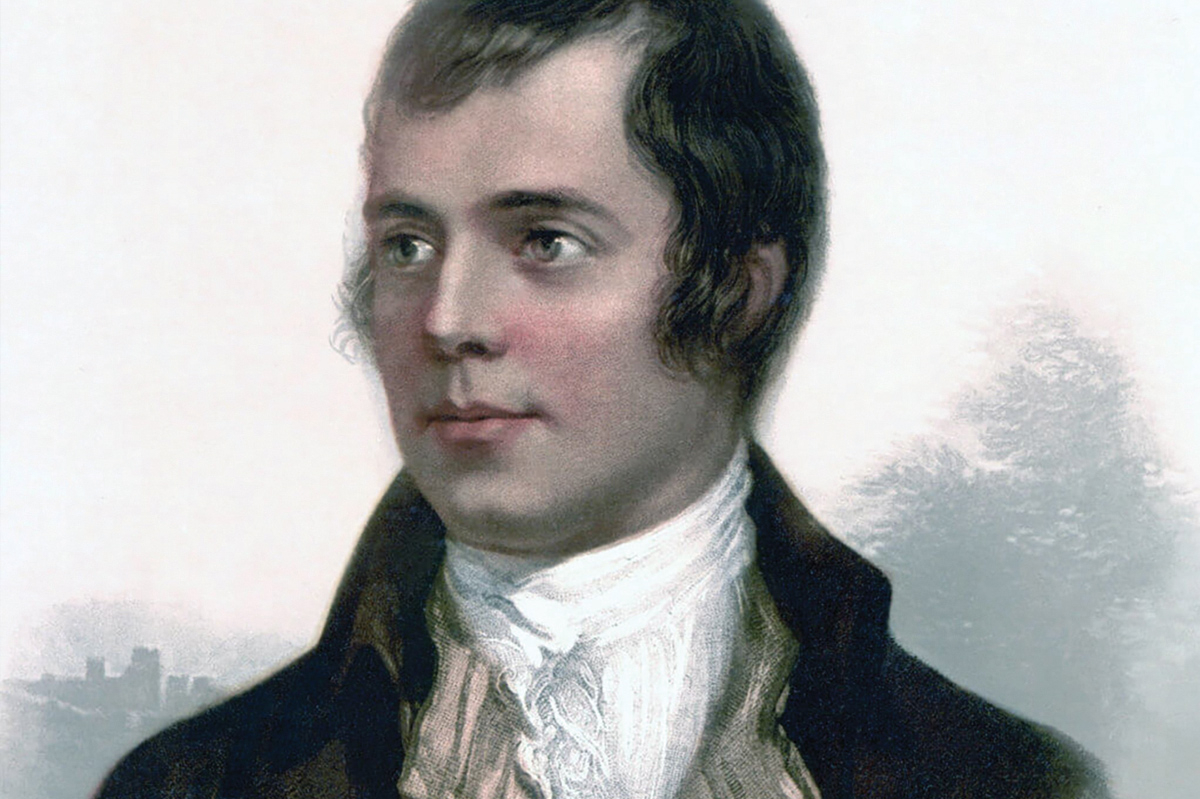 Robert Burns. (File photo)
The Taste of Scotland Society will host its annual celebration of Robert Burns on Saturday, Jan. 28, at the First Presbyterian Church in Franklin. The event will be part of a worldwide celebration of the 264th birthday of Robert Burns, the national poet of Scotland.
The evening will consist of a Scottish meal, live music, poetry readings, and traditional parts of any tribute to Burns. The gathering will start at 5 p.m., with the meal served at 6 p.m. Although Scottish attire is welcome, it is not required. This is just an opportunity to have fun, good food, entertaining music, and fellowship. The cost of the dinner will be $25, and $15 for children 12 and under. Cash and checks accepted. Tickets can be obtained from any TOSS member, the Chamber of Commerce, or at the door.
• "Dinner With The Bard: Celebrating Scottish Poet Robert Burns" will be held at 7 p.m. Wednesday, Jan. 25, at The Classic Wineseller in downtown Waynesville. Five-course menu paired alongside scotch, ale, and cider. There will also be pipe music and traditional Burns poetry. Tickets are $110 per couple or $60 per individual, which are all-inclusive. Reservations are required. To RSVP, call 828.452.6000.
• "Burns Night Dinner" will be held from 6 to 9 p.m. Friday, Jan. 27, at the Meadowlark Motel in Maggie Valley. Tickets are $100 per person, which includes dinner and entertainment. For more information and/or to purchase tickets, call 828.926.1717 or click on meadowlarkmotel.com.
• "Burns Night Supper" will be held from 6 to 8 p.m. Wednesday, Jan. 25, at The Scotsman in Waynesville. A private, four-course Scottish meal alongside Scotch, ale, wine, pipe tunes, poetry recital, and more. Tickets are $59 per person and available for purchase at the pub. scotsmanpublic.com.