A&E Latest
WCU student art exhibit
Tuesday, November 22, 2022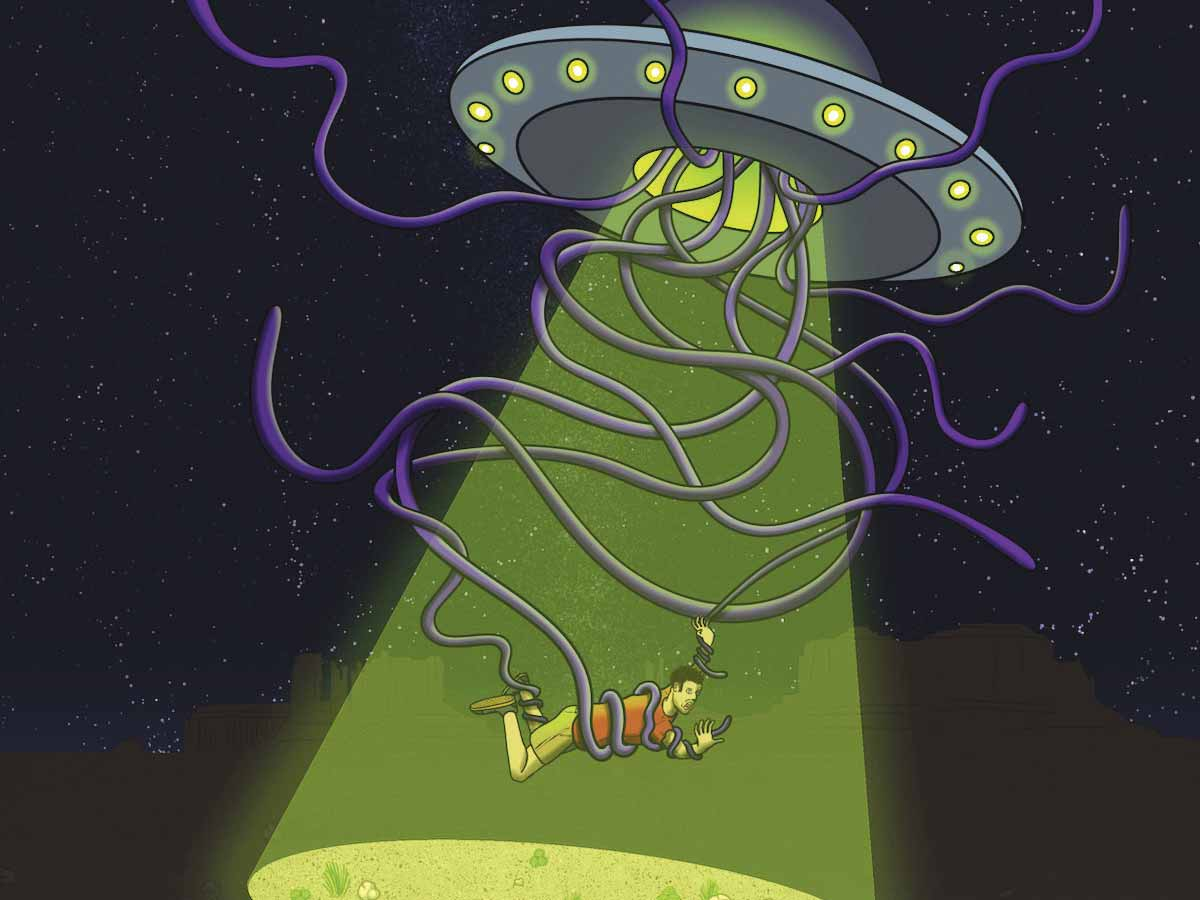 'Exasperation' by Bella Cugini.
Western Carolina University will host its annual "Bachelor of Fine Art Portfolio Exhibition" through Dec. 9 at the Fine Art Museum in Cullowhee.
This exhibition gives graduating students in the WCU School of Art and Design the opportunity to share their work with the wider community in Western North Carolina.
Fourteen studio art majors and 16 graphic design majors, all who have followed a rigorous art curriculum during their time at WCU, will share their creations ranging from paintings and book arts to motion graphics and poster design.
The BFA program of the WCU School of Art and Design prepares emerging artists for a career or postgraduate study in art, design, or related disciplines. BFA students gain a foundation in observational drawing, 2D design, 3D design, and art history, and then select a studio emphasis to focus their area of study.
Studio art majors choose an emphasis in painting and drawing, ceramics, photography, sculpture, or print and book arts. Graphic Design majors explore communication design, interactive media, typography, and motion design, all the while developing professional production skills.
The Bardo Arts Center echoes the WCU School of Art and Design's goal of preparing students for a career after they have finished their degree. BAC not only works with the students through this exhibition but also through curriculum and performances that enrich their college experience and provide a different perspective on the world around them.
In this exhibition, the students are given the freedom to create, explore their artistic voices, and collaborate with a museum that is accredited by the American Alliance of Museums.
There will be a reception for the exhibition from 5 to 7 p.m. Dec. 1. Complimentary hors d'oeuvres and drinks will be available at the reception. Free parking is available at the BAC lot at 199 Centennial Drive.
To learn more about the exhibition, click on arts.wcu.edu/bfa2022. To see BAC's full calendar of events, please visit arts.wcu.edu/explore or call 828.227.ARTS.