Archived Arts & Entertainment
'The Way I'm Wired'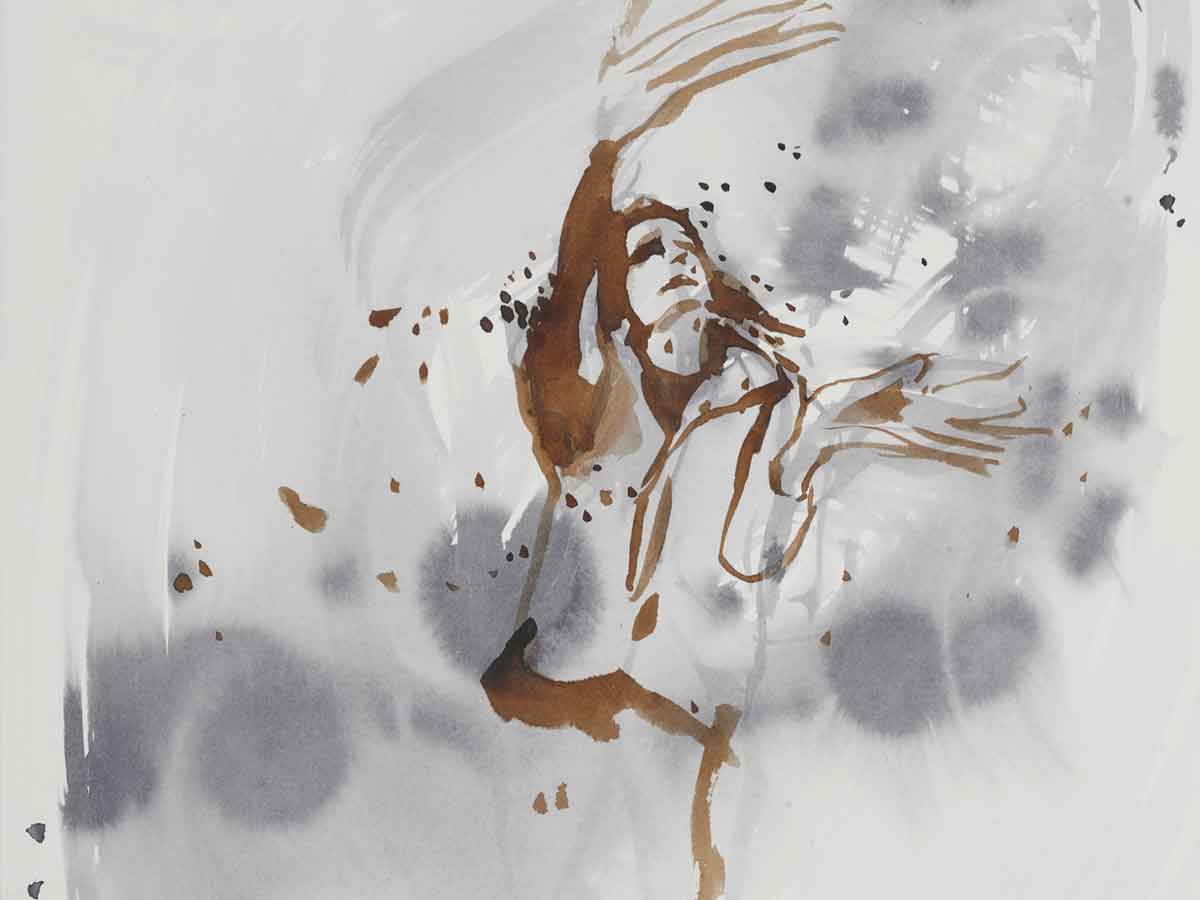 'Woman Swarmed by Flies (Small #3)' by Margaret Curtis.
The Western Carolina University Fine Art Museum in Cullowhee is open for the Fall 2022 season with four exhibitions in its galleries.
A major focus of these exhibitions is "Mental Health and Wellness," which is WCU's campus theme this year. The exhibition will be available for viewing until Dec. 9.
In this exhibition, artists share their experiences with neurodiversity and how these experiences have impacted their creative practice. Their perspectives shed light on a variety of ways that the brain can function and how this intertwines with their art.
Visitors interested in psychology, neuroscience, mental health, and reframing society's assumptions about neurological differences will especially appreciate hearing these artists' perspectives on the world.
The term "neurodiversity" was first coined by sociologist Judy Singer in the 1990s and is the idea that everyone's brain is "wired" differently. We all perceive, think, learn, and relate to those around us in a wide variety of ways. Neurodiversity challenges the notion that some types of brain functioning are "normal" versus "abnormal" and encourages a greater acceptance and understanding of brain differences.
"The Way I'm Wired" springs from a curiosity about neurodiversity in artists. It brings together the work of eleven artists who share their experiences with autism, anxiety, dyslexia, aphantasia, and other ways of being to explore how neurological frameworks can both help and hinder artistic practice.
Artists featured in the exhibition include Chuck Bowdish, Margaret Curtis, Martin DeWitt, Jeff Edwards, Laura Grosch, Anna Jensen, Adam Larsen/Hum-Bar LLC, Alex S. MacLean, Katie Miller, Richard Ritter, and Douglas White.
Join the WCU Fine Art Museum as it pushes the conversation forward for discussions about the need for greater acceptance and understanding of neurological variation. Complimentary hors devours and drinks will be available at the reception, and parking is available at the Bardo Arts Center parking lot at 199 Centennial Drive.
Regular museum hours are 10 a.m. to 4 p.m. Tuesday through Friday, and until 7 p.m. on Thursday. For information, call 828.227.ARTS or visit bardoartscenter.wcu.edu.